'I can't think of a better space to build a career', says TMT Partner of the Year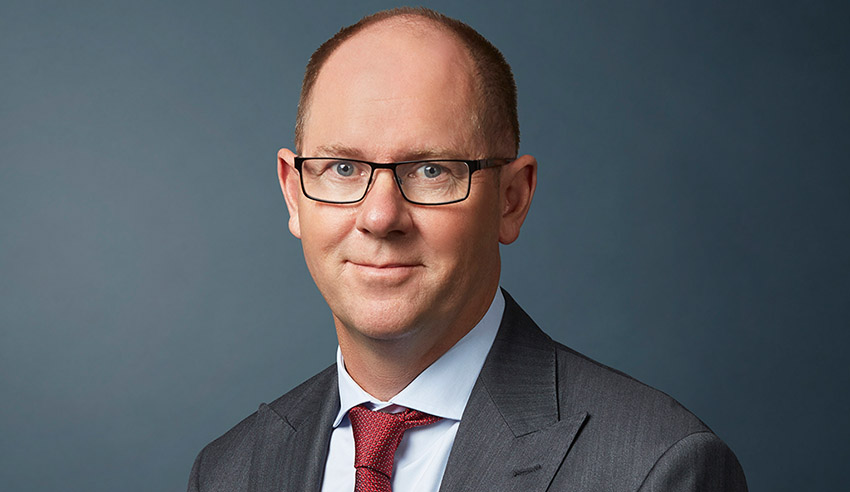 Australia's TMT sector is currently going from strength to strength, making it a hugely exciting practice area to be in, says James North.
Corrs Chambers Westgarth partner Mr North has been practising law for 25 years, during which time there has been an "incredible" amount of technological change, he said.
In the modern world, that rate of change is only accelerating, making technology, media and telecommunications a space in which legal professionals can establish a challenging yet rewarding career for themselves.
"With the Australian TMT sector going from strength to-strength, there is going to be plenty of exciting career opportunities for TMT lawyers for many years to come," Mr North told Lawyers Weekly.
"I can't think of a better space to build a career that's guaranteed to challenge and excite you."
Mr North – who recently won the Media and Telecommunications category at the 2020 Partner of the Year Awards – said that the age of coronavirus has reinforced this perception, with the pandemic bringing new waves of innovation and, subsequently, clients are looking to TMT lawyers to assist with digital transformation projects and new investment opportunities.
"Businesses will be looking for lawyers who are problem-solvers and have a deep understanding of the sector, the key players (whether that be government regulators or competitors) and the commercial drivers coming out of COVID-19," he explained.
"Responsiveness and the ability to adapt to a rapidly-changing landscape is key. TMT lawyers need to focus on keeping pace with change – whether anticipated or not – in order to enable clients to achieve their commercial goals."
In a post-pandemic landscape, Mr North said that lawyers in this space should expect further technological developments in automation and robotics, and IoT (internet of things) will continue to transform the economy.
"While Australian businesses are seizing the opportunities of these new technologies, they will present complex commercial and regulatory challenges requiring advice from skilled TMT lawyers," he submitted.
"In terms of how we work, there is an opportunity for TMT lawyers to adopt a collaborative and agile approach to work just like the leading technology companies do. Being at the forefront of modern work practices goes a long way to setting a lawyer apart from the competition."
This all said, there has still been an impact upon the work of lawyers in TMT in the wake of COVID-19, Mr North noted, albeit a "mixed" impact.
"I know TMT lawyers have experienced a number of 'highs and lows' along with their clients," he mused.
"Many technology and telecommunication businesses have thrived during COVID-19. We have seen a spike in digital transformation projects as clients moved their businesses online. I often hear that a business has undergone 10 years of transformation in just six months when it comes to remote working and online sales. Telecommunications is now acknowledged to be an essential service (like water or electricity) having underpinned the work-from-home shift during COVID-19.
"In other sectors, particularly traditional broadcast and print media, COVID-19 has been the cause of significant challenges and financial strain."
With or without the pandemic and its flow-on effects, successful TMT lawyers are those who are able to work across the "converging sectors" of telecommunications, media and technology, Mr North said.
"In the past, lawyers would focus on just one of these sectors but this approach does not recognise the new reality – that these sectors are inextricably linked and interrelated. For example, a streaming video service has much in common with a SaaS application, and both services are delivered over telecommunications networks," he explained.
It is also important, he continued, that TMT lawyers take an interest in the technology itself.
"In particular, how is technology (such as automation) being applied by business to solve problems and how is technology (such as social media platforms) reshaping society," Mr North insisted.
"The power of technology has started to draw a public policy response – some call it the 'tech-lash'. I would encourage young TMT lawyers to read broadly and follow policy developments in Australia and abroad. The media, telecommunications and, increasingly, technology sectors are heavily regulated. There is no doubt that good lawyers will advise their clients on the risks of future regulation, but I also think lawyers have a role to play in influencing the public policy debate."
Finally, Mr North listed, lawyers in this space must ensure they take proper care of their mental health.
"A successful career is a marathon, not a sprint. As individuals and as a profession, we need to do better at looking after ourselves," he said.
Having taken out the Media and Telecommunications category at the Partner of the Year Awards, Mr North has shown himself to be one who ticks the boxes of success in this practice area. When asked about his award win, he said it is "always humbling to be recognised".
"I'm very fortunate to lead such a collaborative and skilled team at Corrs, and to have the continued support of market leading clients – both of which have made this recognition possible," he said.