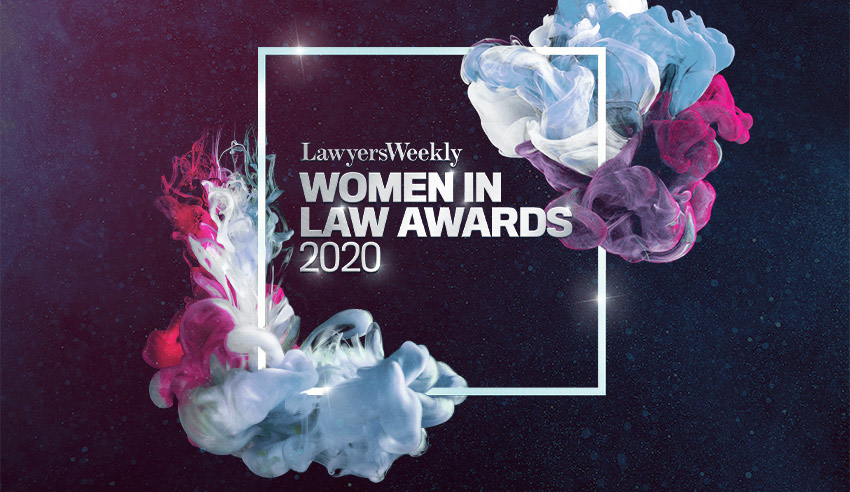 Lawyers Weekly is pleased to announce the winners of the ninth annual Women in Law Awards.
This year's Women in Law Awards was held as a hybrid event, broadcast from The Star in Sydney, on Thursday, 10 December. Over 150 attended in person, with over 600 tuning in via live stream.
This awards program, now in its ninth year, is dedicated to recognising the outstanding women shaping and influencing the legal profession, acknowledging executives, barristers, academics, pro bono, students and other legal professionals in large and boutique firms.
Earlier this week, Lawyers Weekly discussed why this awards program remains so necessary in Australia's legal profession.
Thirty-five individual and group winners were named at the 2020 Women in Law Awards, with recipients both Zooming in over the broadcast platform, and speaking from the Sydney-based ballroom, to share a short speech reflecting on their successes.
"The Women in Law Awards is the last event on the Lawyers Weekly calendar for the year, and is always one we look forward to," said editor Emma Ryan.
"Not only is the event a great opportunity to showcase the many talented women that make up the profession, being the last event of the year, it also offers a good excuse for us all to reflect on the past 12 months and of course, let our hair down a bit!
"On behalf of the team, I'd like to congratulate all of the finalists and winners of this year's event. You set the bar extremely high and are an inspiration to those around you. We look forward to celebrating you and your success."
To view the full list of winners, click here.