BigLaw firm promotes 70, including 8 to partner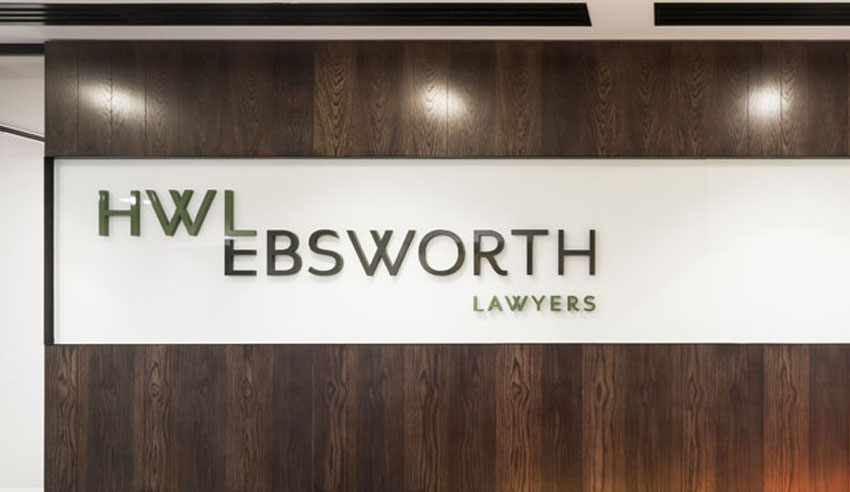 A top-tier law firm with nine offices across the country has welcomed eight new lawyers into its partnership and elevated another 62 to more senior roles.
HWL Ebsworth has made its third tranche of internal promotions for this year, by adding eight to the partnership ranks and promoting 62 other lawyers across the firm.
The promotions, the firm said, reflect the "outstanding contributions" of the 70 lawyers to the firm and its clients.
The tranche follows the firm's elevation of 39, including four to partner, back in September of this year.
The eight new partners are: Alan Chiang (construction and infrastructure, Melbourne), Danielle Le Breton and John Paul Merlino (planning, environment and government, Sydney), Derek Sutherland (corporate and commercial, Brisbane), Kate Morrow (construction and infrastructure, Perth), and Lisa Lautier, Natalya Hards and Silke Koernicke (corporate and commercial, Sydney).
The firm did not distribute the names of the other 62 lawyers who received promotions, but noted there were 11 new special counsel, 17 new senior associates and 34 new associates. 
Speaking about this third tranche of promotions, HWL managing partner Juan Martinez said he was "delighted" to announce another round, noting it was the first time that the BigLaw firm had done three waves of promotions in a single year.
"This has been possible due to the ongoing success of the firm, driven by the trust that our clients have shown in us throughout 2020 and the ongoing commitment and loyalty of our team members," he proclaimed.
"Each of the team members promoted has demonstrated that they are ready for the next stage of their careers, and I would like to wish them all the very best for their new roles."
The announcement also follows the calling off of the firm's float on the ASX.