HWL Ebsworth pulls ASX debut plans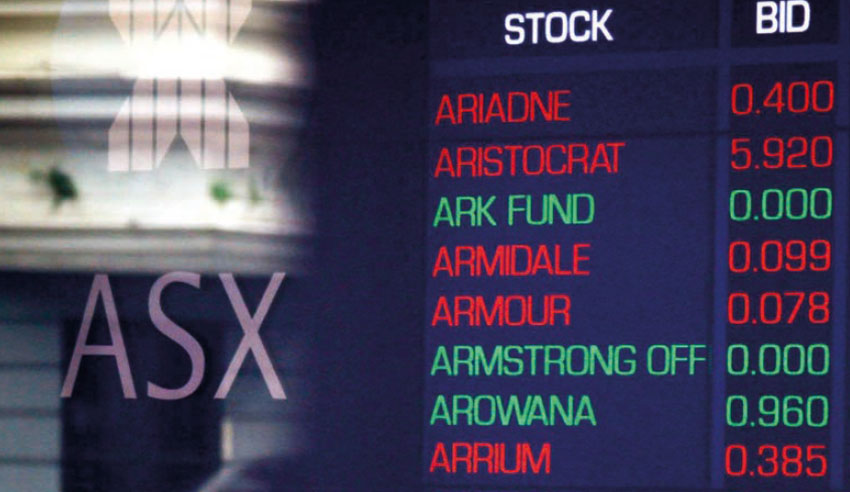 With the deal originally set to go live next month, HWL Ebsworth has called off its float on the ASX after a meeting on Thursday night. Here, we explore the likely reasons as to why.
According to Street Talk, the BigLaw firm has cancelled its plans to list on the ASX boards under the namesake of Alarcon Ltd following months of preparation to do just that by mid-December. HWL Ebsworth did not confirm nor deny this when asked by Lawyers Weekly but it's understood that the float is not going ahead. 
The scrap came on Thursday night, 26 November following the firm being unable to ramp up interest from domestic fund managers. HWL Ebsworth and its brokers, Bell Potter and Macquarie Capital, sought to raise $151.4 million (11-times profit), down from an initially expected amount of between $232 million to $255 million (12.7- to 14-times profit). Partners were also reportedly split on the decision to list, with some voting in favour and some not. 
Now that the would-be new listing of Alarcon is on ice, partners will resume their posts following a hefty week. It was said the firm's partners and senior executive team would retain the majority stake in Alarcon upon its listing at 50.5 per cent collectively, while new investors would account for the remaining amount.
Other case studies
HWL Ebsworth is not the only firm to undergo listing preparations and then pull the deal.
Few might remember both Thomson Geer and Sparke Helmore Lawyers weighing up their options years ago.
Speaking to Lawyers Weekly back in 2017, two years after it was confirmed that his firm was toying up whether to go public, Thomson Geer chief executive partner Adrian Tembel said the move could be an effective staff motivation and retention strategy.
"We are, piece by piece, step by step, transforming the organisation into an organisation that could be fit and ready for a listed environment at some point in the future," he said at the time.
"We're a few years into that process. It's still got time to run but it's a long-term plan, and it's absolutely consistent with our strategy because our strategy is to remain a very strong domestic law firm that will invest further in supporting services or allied services that will diversify our offering and further entrench the strength of our legal offering."
Aside from the key benefit of greater access to capital, Mr Tembel said listing would enable the firm to distribute equity beyond the ranks of its partnership and create greater engagement among all its people.
"It's always inherent in great businesses that there is long-term thinking, long-term planning, and therefore to make that work you need long-term incentives," Mr Tembel said.
"So the idea of creating capital gain opportunities for all of our people, not just our partners or our up-and-comers, over the longer term, we think, would drive the optimal behaviours and give us competitive advantage.
"One of the great aspirations of our plan is that we would open up equity ownership way beyond our traditional partners to a broad range of our people, with the capacity to invest, stay invested, stay longer, build true capital value, which would be a reflection of a stronger law firm."
On the opposite side of the scale, we have AF Legal Group Limited, trading as Australian Family Lawyers (AFL), who made its ASX debut via a reverse takeover of mining company Navigator Resources Limited last year, becoming the nation's first-ever ASX-listed specialist family law firm. At the time, it was listed with a market capitalisation of approximately $12 million.
One year on, executive chairman Grant Dearlove spoke to Lawyers Weekly about its success since listing.
"We have taken what is a very traditional area of the law and disrupted it, by using modern applications with the latest technology and digital marketing strategy to create a nimble and mobile business model," he outlined.

"We were confident going into this that if we could raise the capital, we could execute the strategy, and we have done that, growing our revenue and profit by 48 per cent over these last 12 months.
"...Raising capital in the float has given us the financial support to expand and to start recruiting some of the best local family lawyers in the country to join our team, so we are well prepared for business life [post-COVID-19].

"We might be an [ASX-listed] entity, and like others have corporate obligations to stakeholders, but we don't let this overtake the service and execution of what we do as lawyers. We use the strength of our listing to provide better service, create a strong culture for our lawyers to excel and to grasp every new way of running and growing our business for our clients' benefit."