HWL Ebsworth's impending IPO: What it means for AusLaw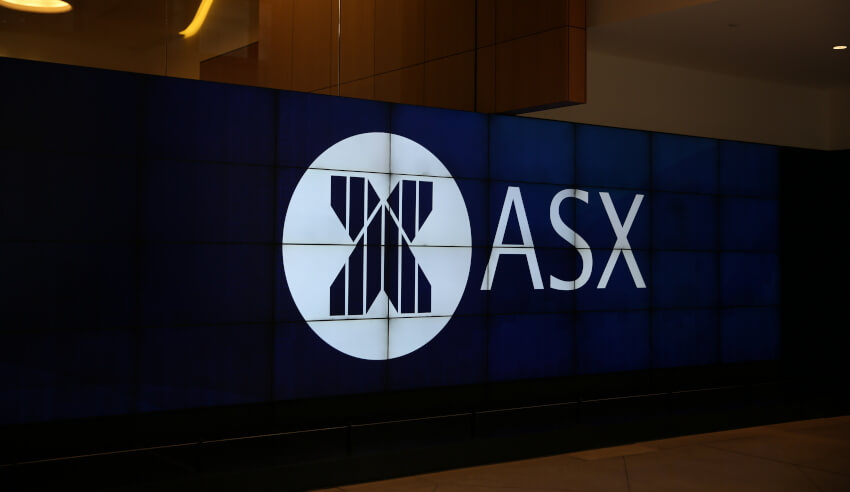 With market watchers keeping a close eye on HWL Ebsworth's looming ASX debut, Lawyers Weekly examines what such a float could mean for Australia's legal profession.
Mainstream media have been all over HWL Ebsworth during the past few months as the BigLaw firm prepares to cement its status among the small group of listed Australian law firms.
It's a move that's arguably been a long time coming, with many commentators predicting Australia's largest law firm by partner headcount would launch an initial public offering (IPO) for some time now.
The lowdown
News that HWL Ebsworth was gearing up to list on the Australian Securities Exchange (ASX) first broke in August with the float expected to generate substantial interest from fund managers.
Backed by Macquarie Capital and Bell Potter as advisers, it's understood that the firm would take on the namesake of Alarcon upon listing, with HWL boss Juan Martinez along the reins as managing director.

In terms of the financials, the latest reports from Street Talk suggest the BigLaw firm is seeking to raise $151.4 million, down from an initially expected amount of between $232 million to $255 million, for the IPO. This latest revisal of the deal would see an expected $407.4 million market capitalisation.

Lawyers Weekly understands Macquarie Capital initially indicated the business' enterprise value – the measure of the company's total value – is worth $534.9 million to $917 million, while Bell Potter valued it up to $897 million. 
Upon listing, it is believed the firm's partners and senior executive team would retain a 50.5 per cent stake in Alarcon, collectively, while new investors would account for the remaining amount, with the deal priced at $2.35 to $2.60 a share, however this is also not confirmed.

A prospectus is scheduled to be lodged before the end of the week, with the firm expected to begin trading on the ASX on 11 December at the time of publishing.

UPDATE: After the time this article went live, Street Talk published that HWL Ebsworth had put its float plans on hold following a meeting Thursday night. Lawyers Weekly reached out to HWL Ebsworth however the firm was unable to confirm nor deny this. 
AusLaw in the corporate spotlight

The biggest comparison being drawn to what HWL Ebsworth's float could look like lies in the example of IPH Limited, the parent company of Spruson & Ferguson, Cullens Patent and Trade Mark Attorneys, AJ Park and several others.

IPH first listed on the ASX on 19 November 2014 and in doing so, positioned itself as the first IP services group to do so. Coincidentally, Bell Potter was also named as IPH's joint lead manager during the process, along with Morgans.

IPH shares were offered at $2.10. They began trading at $3.15. After the first day of trading, IPH had a market capitalisation of $488.4 million. Today it has a market capitalisation of approximately $1.5 billion.

Since that time, the group has acquired a bunch of practices, including, arguably most notably, Xenith IP Group, after a lengthy battle with its competitor, QANTM Intellectual Property Limited, which was also sizing up an acquisition of Xenith.
Of course, there are other case studies we can point to when we're thinking about HWL Ebsworth's impending listing. Slater and Gordon debuted on 21 May 2007, while Shine Lawyers, under Shine Justice Limited, marked theirs on 15 May 2013.

Then, just last year, on 6 June, AF Legal Group Limited, trading as Australian Family Lawyers (AFL), made its ASX debut via a reverse takeover of mining company Navigator Resources Limited. In doing so, the Melbourne-headquartered firm became the nation's first-ever ASX-listed specialist family law firm.
What makes HWL Ebsworth's Alarcon listing different from all of these case studies, however, is its sheer size and substantial scope in Australia's legal market.

At last count, HWL Ebsworth comprised 1,381 staff. This includes 269 partners, 778 other legal staff and 334 support staff. It has nine locations across Adelaide, Brisbane, Canberra, Darwin, Melbourne, Hobart, North West Sydney, Perth and Sydney.

Unlike the aforementioned firms, which play heavily in the IP space, compensation and personal injury practice areas, and family law arena, HWL Ebsworth presents a true full-service offering.
A knock-on effect?
As HWL Ebsworth has been preparing to list, it makes sense that internal conversations would include discussions around any perceived impacts to its commitment to the business of law.
One could suggest such conversations might include that of the common dilemma listed entities have, and that is a perceived conflict of interest between shareholders versus clients.

Back when Slater and Gordon drafted its prospectus, managing director at the time Andrew Grech was quick to outline any concern over this, jotting down the firm's priorities in order: the court, clients and then shareholders.
"I don't think being able to operate your business sensibly means you have to sacrifice the quality of the professional work you do for your clients and the way you deliver those service to clients," he said back then.
"Everyone profits from the law. I don't think that's going to be earth-shattering news, to be frank."
Similarly, another conservation being had might revolve around the perceived idea that listing has the potential to sacrifice vital client relationships. This is a thought that ramped up among the players in the profession back in 2017 when Slater and Gordon had its fallout with Watchstone Group, formerly Quindell.
However, when Lawyers Weekly explored the idea of whether an ASX debut made sense for law firms in a feature last year, Qantm managing director Leon Allen was quick to point out that anyone who has an idea about listed law firms having an inherent conflict of interest only shows that the profession is unfamiliar with this kind of business model.
"I understand the apparent concern, but I do think it reflects the novelty of listed legal entities," Mr Allen said at the time.
"There are many forms of listed companies across industry sectors that operate in highly competitive environments. I think you would find that most, if not all, would say they have a responsibility to their shareholders but also to their customers or clients.
"I do not see any inherent contradiction in running a business or a practice which serves the interests of multiple stakeholders, and in this I would include employees."
Until a prospectus is published it remains difficult to truly understand the impact HWL Ebsworth's ASX debut will have on the broader market. The firm is in the process of what others have attempted to do in the past but for some reason or another did not go through with.
Perhaps a listing of this magnitude might rejuvenate or spark a strategy to follow suit? Or perhaps it will encourage others to stay put as they are.
Time will tell and we'll be following closely.