'Clients see price as relatively unimportant, provided the service is there'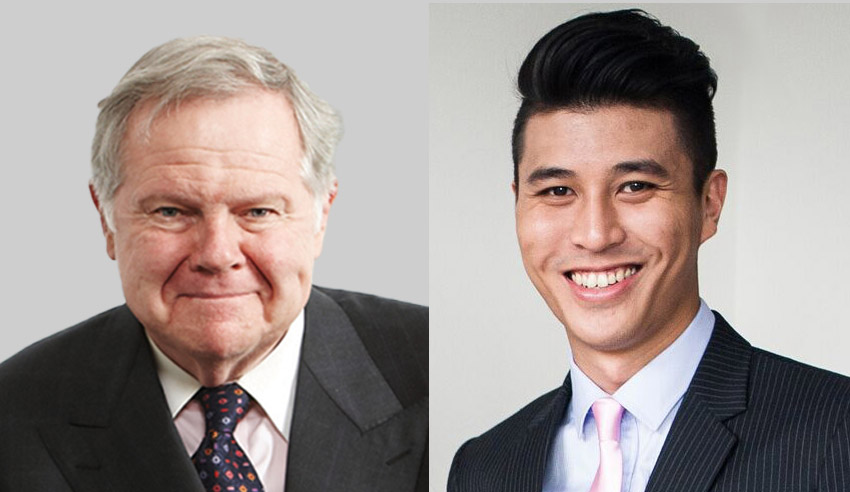 Looking ahead in 2021, lawyers must remember that drivers of client satisfaction remain relatively unchanged in the wake of COVID-19, albeit with some new expectations of service, say two professionals.
Speaking recently on The Lawyers Weekly Show, beaton executive chairman George Beaton said that, despite the topsy-turvy nature of the past year and subsequent evolutions to the professional marketplace, there are "unchanged needs for clients", including and especially understanding and demonstrating an ability to specifically address what is being asked.
"The stamp of approval [comes if the following is answered:] 'Do you really understand our situation, our industry dynamics, what the legal needs are and the way they're interpreted and addressed'," he said.
Such a primary driver for clients is "not surprising, but worth remembering", Mr Beaton mused.
Coupled with that reliability is an increased need for urgency, he continued, noting that "it's better to get it in an hour than in two hours. It's better that it comes tonight, rather than tomorrow".
Clients unconcerned with costs
This said, lawyers across the spectrum should remember and be comforted by the fact that "clients see price as relatively unimportant, as they always have, provided the service is there", he submitted.
Very few respondents to his advisory firm's research surveys, Mr Beaton detailed, make comments about what he called "cost consciousness", referencing what a client gets for their money, how well the various options have been communicated, and why a particular matter will take a certain amount of time.
Indeed, it would appear that clients are in fact less concerned about fees from practitioners in the age of coronavirus, he said, arguing that "firms are experiencing more positive cash flows than they have in previous years".
"We don't have direct evidence [as to why], but anecdotally, there is a spirit of collaboration around – 'We're looking for help from you, and in return, we are helping you'. One managing partner [I spoke to] said, 'Our biggest problem is banking the cash, it's coming in so fast'. It was his way of saying how positive clients have become in their willingness to pay the bills," he recounted.
The advent of webinars
When asked about the ways in which lawyers can and should be communicating with clients moving forward into a post-pandemic world, beaton senior researcher and operations manager Shanan Kan said that roughly four in five clients have experienced webinars from their law firm providers.
"We're all probably getting pretty sick of webinars, but there's a reason they're around. They work and they are valuable," he opined.
"Some of the numbers for webinars come in at hundreds or thousands [of views] for some firms, which is astronomical, especially for the first time. So, the question then becomes, how do you keep doing this in the future?
"The opportunity here is ensuring expertise in an area of need. There might be a need, I think, for an evolution of thinking about webinars in going from bigger numbers to more specific, tailored content for fewer people.
"It's about evolving the way you're thinking and the way you're preparing materials and delivering it to be focused on specific issues for specific clients. Firms that embrace such technologies and ways of thinking will benefit most from whatever the new normal looks like."
In the same episode, the pair said that, in an evolving legal marketplace, clients are seeking collaboration with lawyers that not only goes beyond adoption of new technologies but also encompasses behavioural differences.
To listen to the full episode with George Beaton and Shanan Kan, click below: