Legal tech and the rise (and fall?) of remote working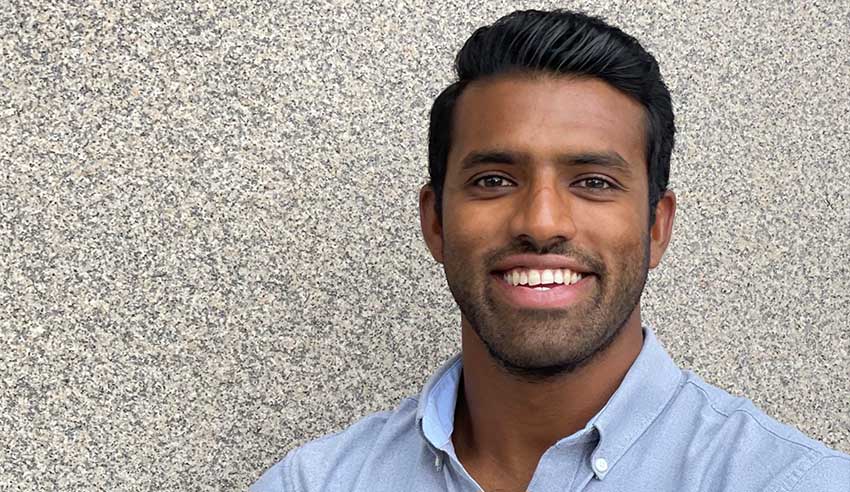 Despite the significant increase in the volume of lawyers working away from the office, it is possible that they are also backtracking on their initial enthusiasm for remote working, writes Kumara Mallikaaratchi.
The legal market must embrace technology. Law firms with established remote working technologies benefitted considerably during the pandemic – firms now need to further utilise the technology available to them to protect against the future and to work more efficiently. Thomson Reuters' "Australia: State of the Legal Market Report" (the Report), sets out quite conclusive data on the increased emphasis on legal tech by firms and the need for this to continue. 
The Report illustrates the significant upturn in the expenditure on technology by law firms that coincided with the pandemic and a steep decline in money invested in marketing and business development. According to findings in the Report, two-thirds of Australian lawyers felt that firms were adequately investing in legal tech, this is considerably more than lawyers in the US. 
The courts have played a significant role in driving this change. Several courts moved their proceedings online through Microsoft Teams, which forced firms and in particular, partners to adapt. Partners now find themselves managing a team of juniors all working remotely. A concept that old school, partners have struggled with for some years – believing that junior lawyers were unlikely to do billable work when not in the office.
During the pandemic, the opposite was true. Most firms have reported an increase in utilisation and of the lawyers surveyed by the Report, many reported working seven days a week whilst working from home. This will lead to further issues as work and life merge, further decreasing lawyers' already limited work-life balance. 
Ironically, it is those same partners that have resisted remote working for years who are now advocating agile working. The sceptical among us will put this down to the notable increase in utilisation – rather than wanting to improve lawyers' wellbeing – the message being touted by the firms that have already announced permanent agile working procedures.
Partners will need to be trained as to how to manage remote teams – the Report states that on average partners worked nine hours more per month in Q4 2020. This has been put down in part to ineffectiveness in delegating work to a remote team. Perhaps, legal project managers will need to be better utilised if teams commit to remote working. 
Lawyers, however, are backtracking on their initial enthusiasm for remote working. Many experienced serious downsides, including a lack of social interaction and not having a clear workday. Others, frankly, like working in an office and were the first booking desks to return to the CBD.
The emphasis on technological resilience needs to go further than updated Microsoft suites and working-from-home arrangements. There is a wealth of legal tech, very much in its infancy in Australia compared to the rest of the world, that firms will either shy away from or look to utilise. As technologies evolve lawyers must collaborate with the technologists to understand the legal landscape.
For example, there is a lot to be gained from embracing AI tools to assist clients to analyse large swathes of documents – a more efficient process than the carpal tunnel junior lawyers experience from hitting the "Not Relevant" button. The savvy firms have established technology hubs, with some even developing applications to be used internally by clients to answer their simple legal queries without needing to go to the firm – the prospect of sacrificing billable work will still frighten many narrow-minded partners.
Future lawyers will need to be both legally and technologically savvy to succeed. Many of their clients are already ahead of the game and will expect their lawyers to be on the same level. We are seeing a trend in SME law and ABS towards a model that accepts legal tech.
The pandemic has made it fairly clear that those firms that are technologically advanced will be the ones that prosper. All of this progressive change must be completed with the issues around cyber vulnerabilities at the front of mind – a significant issue during the pandemic, which will only become more prevalent.
So, what are our conclusions from this?
Law firms with established remote-working technologies benefited considerably during the pandemic. Partners will require training to effectively manage remote teams and place trust in their lawyers to complete work. Lawyers are backtracking on their initial enthusiasm for remote working. Many experienced the serious downsides of work and their personal life merging – a balance is preferred. And, technological resilience will be crucial for law firms to protect against the future and to work more efficiently, including an acceptance of the broad legal tech available (including AI and apps). 
Kumara Mallikaaratchi is an executive search consultant at EG Consulting.