'Million-dollar views every morning': A new way of living for lawyers?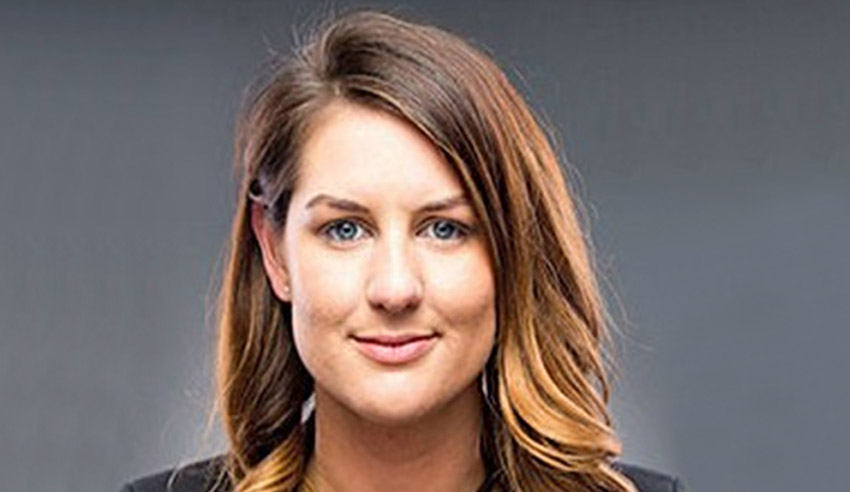 For the last two years, Phoebe Macdougall has lived in a van, spending her time on the various headlands of Sydney's Northern Beaches. It has, she said, done wonders for her wellness, making her a better legal professional.
Speaking recently on The Lawyers Weekly Show, Ms Macdougall – who last year won the Legal Support Professional of the Year category at the Australian Law Awards – said that "van life" wasn't necessarily something she planned for, but that it happened organically.
"Before I worked in law I was a tour guide. My life was, literally, living on buses and traveling around the world and showing people all these amazing places. So, when I came back to Australia, I just wasn't really ready to let go of that lifestyle fully. I don't like being stuck in one place," said Ms Macdougall, who recently graduated from law school and currently works as a legal support office for NSW Public Defenders Office.
"And, also, the rental market in Sydney is just ridiculous. Plus, you don't make a lot of money early on in your career. So, for me it just made sense. Like, I'll live in this van, I'll build it, it'll be a hobby. I'll get to wake up next to a new beach every day and still hold onto that kind of adventurous side of the life that I had before I enter the corporate world." 
This isn't to say that she didn't explore a more conventional route at first, she added, pointing out that she owned an apartment in Sydney prior to purchasing her van, which she has christened "Bubba".
"Everyone around me was buying, and I thought, 'Maybe I'm supposed to do this too'. So, I got a ridiculous loan and decided to try and buy an apartment. And then I was just miserable, because I had no money to do anything for myself. I was just paying bills non-stop," she outlined.
"So, I sold it. And in the six-week period that I had for settlement, I thought, 'I'm going to buy a van, and I'm just going to spend six weeks kitting it out and just see how it goes. Now, it's got everything that a house has. It's got a sink, it's got a bathroom, it's got a bed, got a kitchen, a toilet. It's not like I've given up anything that I had in an apartment. I've just moved into a very compact space."
When it comes to her working schedule, Ms Macdougall has been utilising surf club showers (after catching a few waves herself) or office shower facilities in Sydney's CBD, before the working day starts. She can also, she said, hit the gym anytime she wants, and thus doesn't live a lifestyle too different to any other legal professional.
"My friends call me 'The Sophisticated Hippie', because I do like to dress up for work. I have a closet at the front [of the van] with my work clothes…I've got a specific little hanging area for all my suits, and so on. And I catch the ferry for my commute. So, it's really no different to how you guys would get to work, except that I might get changed at the beach club or get changed at work, and come to work in active wear. But, I'm still suiting up for the 9-5," she explained.
"And, when I have to take work or study home with me, I've got Wifi in the van. I've got a little desk in there, I've got the law library on the back doors. I've still got everything that I need to be able to come to work."
Two years into this lifestyle, Ms Macdougall still has "million-dollar views every morning", she noted proudly.
"Van life has been so amazing for my mental health, honestly. I've met so many incredible people through the van life community. I cannot even begin to tell you how great it's been. And we're so different. I tell people, 'I work in criminal law and live in a van'. And they're like, 'Oh yeah, I'm a Reiki specialist'. Like, it's so different, but we can go on these van trips together and just have the most amazing time because we've got this one thing in common," Ms Macdougall reflected.
"A lot of people look at the way that I live in a negative light, and say, 'Maybe she's too poor to afford a house'. But it's not about the money. It's about what you can get out of it. I'll pull into a car park and people will come up and have a chat with you. It's attracted a lot of different kinds of people into my life, which has been really, really nice.
"So many people say to me, 'I've always wanted to do this. You're so brave. How is it being just a solo female?' And I always just tell them the same thing: it's not about being brave. If you want to do something, you just have to go for it, because the longer you sit there waiting and thinking, you're just never going to do it. You've got to take that first step and just leap into it."
Finally, for lawyers who might need more convincing, Ms Macdougall submitted: "You don't need to work ridiculous hours to earn yourself a waterfront property."
Next week, Lawyers Weekly will cover the positive influence van living has had on Ms Macdougall's award-winning legal career to date, and why such a lifestyle may be more appealing to lawyers in a post-pandemic world.
To listen to the full conversation with Phoebe Macdougall, click below: