The firms that grads most want to work with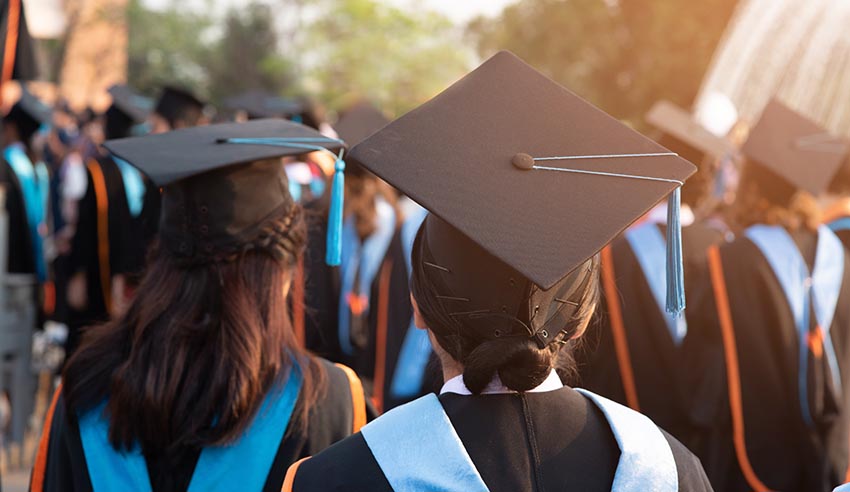 Seven major firms have been named among the top 100 workplaces that graduates most want to work with as a new generation of graduates begins prioritising the culture of a workplace and ease of career progression when looking for starter roles. 
Australia's 2021 law graduates are valuing "extremely good training", support, a friendly working environment and resourcing when searching for the right firm, even if it means that they may be working long and unmanageable hours to meet the high pressures associated with delivering large amounts of work to tight deadlines. 
Topping the 2021 GradAustralia list for the most-wanted law firms is Allens, which also soared more than 30 places in the overall Top 100 list to come out as the second-best graduate employer behind first-placed Google. 
Ranked next is Clayton Utz, followed by MinterEllison, Corrs Chambers Westgarth, Ashurst, Herbert Smith Freehills (HSF) and King & Wood Mallesons (KWM). 
GradAustralia said the "drastic shifts" in the list are due in part to a change in the methodology, which now incorporates employee reviews alongside search volume to measure the attractiveness of a company from the outside and from the inside. 
"Through this, the popularity and quality of employers are recognised, meaning that the winners of this year's ranking truly prioritise the graduate experience," it said. 
"This development reflects the importance of company culture in attracting and retaining top talent, as measures of wellbeing are increasingly important for Gen Z."
Allens scored 4.8 stars, with reviewers commending it for its career prospects – which they said are based on merit rather than time milestones – and its culture. Work hours scored just a 7.1 out of 10 but the overall satisfaction with the firm and its working environment sat well and above the other contenders. 
Clayton Utz scored 4.4 stars and scored best in its training initiatives and diversity. Its career prospects took the biggest hit, with just a 7.4 score out of 10 and reviewers indicating that promotions seemed to be more time based than anything. They also took issue with the work/life balance but valued its networking opportunities. 
Sitting in third, MinterEllison's graduates are most impressed with its culture, training and access to very experienced individuals and leaders. In its con column, however, was a concern that the firm "does not celebrate its achievements enough", and while it is "as good as any firm in town", this message often gets lost in the market. 
In the middle, Corrs returned varied results but most of the cons – like often tedious work and long hours – were compared against other firms for being better. For example, one review said that while the hours can be "long and unpredictable", senior lawyers are generally conscious of this and try to mitigate where possible. 
The client base and the inclusive environment ranked high for Ashurst and graduates were happy with the extensive support for professional development. However, it ranked lower than Clayton Utz in its career prospects score and, outside of the "coffee in the staff kitchen", other critics included having tight deadlines. 
At HSF, graduates took issue with the different styles of communication across the teams, "which can be difficult to navigate as a junior" and that many senior lawyers are extremely busy so are not approachable. On the other side of that, graduates reported being happy with the opportunities, the work and the support available. 
Rounding out the seven, KWM scored the lowest in career prospects with graduates indicating that it is very linear and requires a lot of time and effort to secure any kind of promotion, however, they were happy with training, rotations and reputation.