Tasmanian lawyers respond to Supreme Court allegations, call for resignation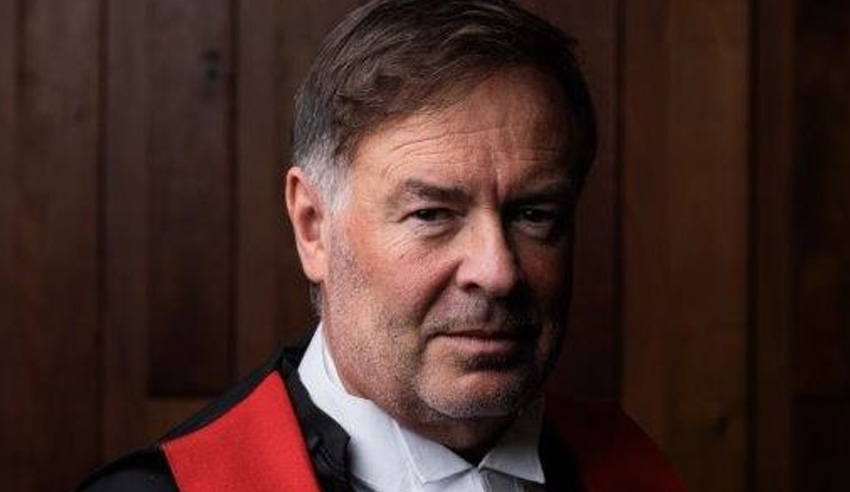 Tasmanian Women Lawyers has condemned the culture of secrecy that exists within the judiciary and has called for more information to be made available about a photograph of a Supreme Court judge embracing a younger court employee. 
The Supreme Court of Tasmania has confirmed that it will be investigating Justice Gregory Geason after he was caught on camera embracing a young court employee following the state's Opening of the Legal Year Dinner. While this is a welcome move, Tasmanian Women Lawyers (TWL) said the details are not transparent. 
The photograph was taken at a nightclub in Hobart at the end of January and had prompted an investigation from Chief Justice Alan Blow. The employee did not make a complaint but has been given information about her options and offered support. 
When the investigation was made public, the Chief Justice said he had counselled Justice Geason but what that counselling has entailed is currently unknown. 
"This incident highlights the lack of transparent and accountable processes for investigating allegations into judicial misconduct," TWL said in a statement. 
TWL has called for a Judicial Commission similar to other states that would allow for a "clear process" for complaints to go through. The association said the commission would provide an opportunity to restore "public faith in the justice system" by showing that the judiciary holds itself to account. The other option, they said, is resignation. 
"Without such a process being available in Tasmania, one of the few options available for the resolution of such allegations is to call for the judge concerned to resign. We understand that this option has not been taken in this case," it said.
The association body added that where there is an inherent power imbalance between the parties, there is the risk of exploitation. It has urged legal workplaces and members to foster an environment where staff can raise their concerns safely and discuss these matters with the sensitivity it is owed to end judicial secrecy. 
"TWL recognises that the historically male-dominated and tight knit nature of the legal profession has led to a culture in which sexual harassment and misconduct has been allowed to continue. We understand that members of the profession have been reluctant to discuss this matter publicly out of fear of recrimination," it said.
"We call for an end to this culture of secrecy. TWL reiterates that in situations where there is an inherent power imbalance between the parties, the person in a position of authority should always bear the consequences of their actions. Women and other subjects of such misconduct should be supported and made to feel safe."