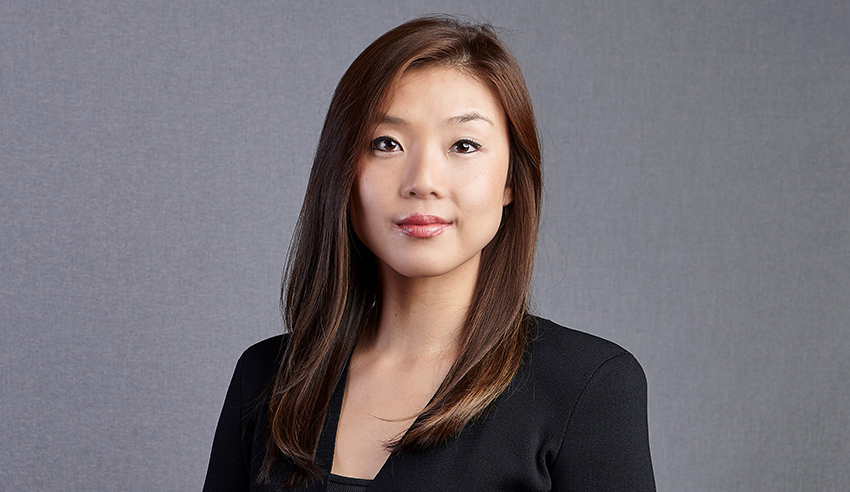 Finding a home in legal operations, Naomi Hickey-Humble reflects, was "like Goldilocks finding the comfiest bed".
Speaking recently on The Lawyers Weekly Show, MinterEllison head of legal operations (disputes, competition and insurance) Naomi Hickey-Humble said that, as a lawyer, she was frustrated by what she saw as "deep inefficiencies" and "archaic practices" on a day-to-day level.
Then, she observed that the profession was changing. "I wanted to be part of that," she said.
It is critical for all legal professionals, she argued, to choose a vocational pathway "that has meaning and value to you". Legal ops, she said, should absolutely be part of the equation for those determining their next steps.
"[Legal ops is] about being part of a space, or a group, that is changing the delivery of law – and thereby access to the law – and removing some of those very traditional and archaic barriers that have really inhibited access to justice. That's what really drove me into this space," said Ms Hickey-Humble, who won the Legal Operations Professional of the Year category at the 2020 Women in Law Awards.
"I liked the fact that we're helping to modernise the industry through digital transformation, [such as] introducing basic pieces of technology that will help us all do things more efficiently and get the work out there in a more efficient manner.
"I think it's great to be able to create something that either wasn't there before, or to be less reactive and more proactive in how you think and problem-solve.
"As a lawyer, a lot of the time, people are coming to you and something's wrong. And whilst it's still very satisfying to assist clients in those times of need, to me, a personal driver is being able to have a new level of productivity and diagnose issues before they happen."
Working in legal ops also allows a professional more permission, Ms Hickey-Humble added, to "be creative, think outside the box, to work in a more cross-functional way". Such work sees one being asked to "take a wider view to connect the dots", she noted – something she likens to connecting dashes and dots like a Mr Squiggle picture.
In addition to being a rewarding career, legal ops is also increasingly seen as an essential arm of a firm or business, she said: "What coronavirus has shown us is that an ability to collaborate cross-functionally is critical. Legal ops should be that bridge, as it is in a unique position to touch on so many limbs – bringing together the silos of finance, IT, risk and the executive level, and having a systems-led approach to thinking, is so important.
"Playing that central role in leading and delivering change because of our ability to diagnose efficiency improvements and get to root causes is what's unique about legal ops."
Such elevated perceptions of legal ops, she reflected, makes her "hopeful" that businesses and firms will continue to invest in the legal ops space as the market turns towards a post-pandemic world.
When asked what such businesses and firms should be looking for in their legal ops professionals, and those whom they hire for said roles moving forward, Ms Hickey-Humble pointed to numerous soft skills.
"Being able to interact and work well with a variety of people, having a love of problem-solving with a very focused customer mindset, and being someone who can manage and mitigate change fatigue is very, very important," she advised.
"You're going to be up against a lot of resistance. You're dealing with legacy mindsets, traditional mindsets. You're asking people a lot of the time to change the way they've been working for a very long time. So, as a trusted advisor to a business, you need to be able to have sharp EQ and have a level of empathy with who you're dealing with."
Moreover, she continued, "you need to also have a very critical eye, a sort of commercial mask. It's very important because your role is to pop your head above the parapet and look more globally at a situation or at a problem."
In addition, it's important to be flexible and adaptable, she said – particularly for legal ops professionals who were lawyers or are trained as such – and not be bogged down by perfectionism.
"So, there's a mix of needed skills, but I do think that the soft skills are really the more important ones," she said.
To listen to the full conversation with Naomi Hickey-Humble, click below:
Are you looking to launch your own practice but not sure where to start? Lawyers Weekly's Boutique Law Summit returns to Sydney this month, designed for individuals who are looking to maximise their competitive edge in a post-pandemic marketplace. The event will be held on Friday, 26 March at the Four Seasons Hotel with a full agenda available to view here. To learn more about the event, click here.