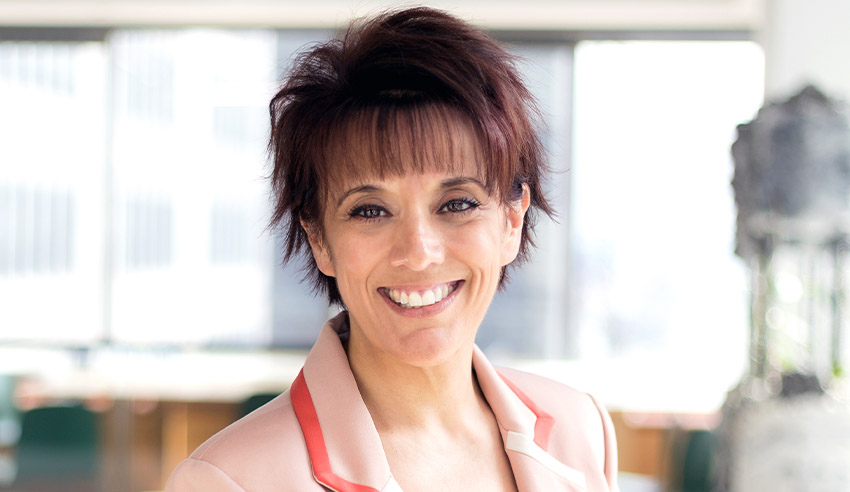 Speculation continues to mount that MinterEllison chief executive and managing partner Annette Kimmitt is being pushed out of the international law firm halfway through her contract.
Lawyers Weekly understands that following a board meeting on Tuesday, 9 March, Annette Kimmitt was told her services would no longer be required. The AFR has reported she was instructed by board chairman David O'Brien to continue her duties from home while the firm works up a public statement and appropriate transition period on the matter. No changes have been made to the firm's official website nor LinkedIn accounts, where Ms Kimmitt remains listed as CEO. 
The news comes in the wake of a leaked confidential email sent by Ms Kimmitt to her employees last week, detailing her disappointment that the firm had taken on federal Attorney-General Christian Porter as a client. The email was sent the same day the A-G publicly confirmed that he is the cabinet minister accused of the rape of a 16-year-old girl more than 30 years ago, an accusation he strongly denies.
"[The acceptance of taking on Mr Porter as a client] did not go through the Firm's due consultation or approval process. Had it done so, we would have considered the matter through the lens of our Purpose and our Values," she wrote, before calling the matter hurtful and "triggering".
"I know that for many it may be a tough day, and I want to apologise for the pain you may be experiencing," she concluded, before reminding employees to access the firm's EAP program should they be experiencing distress.
Despite repeated requests for comment from Lawyers Weekly, MinterEllison is refusing to publicly confirm or deny whether Ms Kimmitt will be departing the top job. It is also unwilling to provide any further comment on the leaked email more generally at this stage.
Rising debate
Since news of the leaked email broke, many have been questioning its appropriateness.
Minters' Melbourne-based partner and defamation expert Peter Bartlett, who is at the helm of the Mr Porter representation, was quick to note that "everyone is entitled to a presumption of innocence and legal representation" in his defence of the firm's decision to take on the A-G as a client amid the allegations being thrown at him.
Jacqueline Burns, chief marketing officer at Market Expertise, told Lawyers Weekly the crisis was "entirely avoidable".
"Everyone is talking about the disastrous way in which MinterEllison has managed the engagement. This debacle should never have happened. It's a case study in communication, now crisis, mismanagement," she said.
It is naive to think an internal communication would not be leaked, Ms Burns added, noting that "the basic tenets of crisis management are that a single spokesperson be appointed (in this case, it should be MinterEllison's chairman, in my view), and that communication be forthcoming".
"Minter Ellison's silence has only made the situation worse," she said.
On the horizon 
If and when Ms Kimmitt's exit happens all eyes will be on her replacement.
Just over halfway through her five-year contract, Ms Kimmitt took on the CEO role in July 2018 and at the time was described by then-Minters chairman, Bruce Cowley, as "a leader with strong strategic skills coupled with extensive client service experience in Australian and international markets". Mr Cowley retired almost exactly a year to the date Ms Kimmitt's CEO tenure began and was replaced by current chairman Mr O'Brien. 
Prior to Minters, Ms Kimmitt was a former accounts leader at EY, bringing over three decades' experience in corporate and professional services to the BigLaw firm. 
"Annette certainly meets our requirements with an outstanding track record in the professional services sector, working both with clients and in senior leadership roles in Australia, throughout the Asia-Pacific and globally," Mr Cowley said on Ms Kimmitt's appointment in 2018.
"Furthermore, Annette is a strong and consultative leader who values the power of collaborative thinking and decision making. She is supportive of MinterEllison's 2020 strategy, and, having vast international experience in the latest developments in professional services, will bring much richness and depth as we continue to pursue our strategy and start to look beyond 2020."
Also commenting at the time, Patrick Winter, EY's Asia-Pacific managing partner noted that Ms Kimmitt left EY "with an outstanding leadership track record and a strong legacy of supporting innovation and entrepreneurship".
"We're always proud of our people who go on and build their careers with other businesses, government and the broader community," Mr Winter added.
"We are confident that Annette will do exactly that with MinterEllison. We sincerely wish her all the best with this next exciting chapter for her career."
Further background
Throughout her time as CEO Ms Kimmitt has remained focused on the firm's strategy and headcount. Her appointment came soon after MinterEllison swelled its partnership ranks to over 250. Under her leadership MinterEllison took out the number one spot in Lawyers Weekly's Top 25 Attraction Firms ranking for 2020, deeming it as the law firm most sought after by legal professionals across the country. 
After claiming the top spot, Ms Kimmitt spoke to Lawyers Weekly about how the firm has pivoted during the pandemic and shared its key priorities for the 2021 calendar year. 
"Our 'whole of firm agile' policy was released in May 2020, which means that every role in our firm is considered agile – unless, of course, the nature of the role means that it is not possible to work in an agile way," she told Lawyers Weekly earlier this year.
"The policy enables staff to structure their days in ways that balance their personal needs with those of their clients and teams. For example, staff may choose to adjust their working hours across the week around family needs or schedule their work at times when they know they're most productive. Working in agile ways also means they can choose the physical location of where they work, whether they work in the office, from home some of the time, at a client's office or remotely in another location.
"However, a critical underpinning to successfully enabling agile ways of working is mutual accountability. Our agile working policy therefore incorporates the following three key principles: 1. Client and business needs must remain at the forefront. 2. There must be high levels of communication, trust and adaptability within and across teams. 3. One size does not fit all. Everyday agility may look different depending on people's roles, their personal circumstances, and their stage of career."
Further, Ms Kimmitt said the firm will ensure it provides employees with the tools needed to continue thriving in 2021 and beyond. The firm's website also notes Ms Kimmitt's passion for empowering women and supporting entrepreneurship.  
"Working from home has sealed trust across all parts of the organisation – teams, partners and staff. We have worked hard at ensuring there is regular formal, informal and personal communications to ensure a happy, safe and effective working environment," she said.
"Further to the work we have been doing through our Agile Team workshops, we have also been working to equip partners and leaders to be impactful leaders in this new workplace environment. A series of Partner Wellbeing sessions have been designed to support partner wellbeing and to improve their ability to lead their teams in more sustainable ways of working."