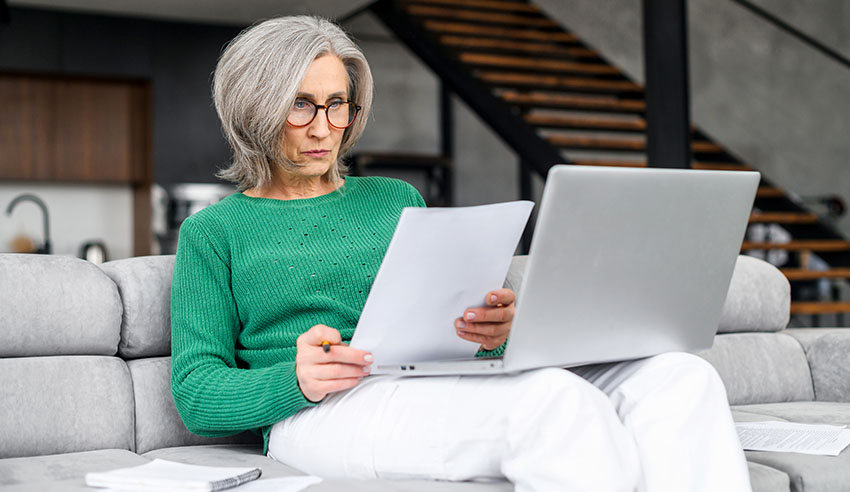 With the pandemic pushing greater expectations from staff, a number of firms have expanded their approach towards flexible working arrangements. To dissect the different offerings, Lawyers Weekly spoke to four.
Since the COVID-19 pandemic was declared in March 2020, law firms were quick to implement a range of solutions seeing their employees readily able to work from home. Since then, staff expectations have understandably changed, with some looking to continue the arrangement a year on while others trek back to the office.
To decipher how staff expectations have changed over the past 12 months, on both a personal and professional front, and understand what firms have done to meet these expectations, Lawyers Weekly spoke to reps from Hall & Wilcox, Herbert Smith Freehills, Maddocks and Norton Rose Fulbright.
Hall & Wilcox
For Hall & Wilcox managing partner Tony Macvean the COVID-19 pandemic has prompted an even greater need to ensure its people-first approach.
During the past 12 months, the MD says the firm has regularly sought feedback from its people by way of pulse surveys, focus groups and other feedback sessions. The feedback itself includes expectations staff have regarding flexible working.

"We think that our people's expectations have changed since March 2020. While we have always supported and encouraged flexible working, we think that there is an increased understanding of the benefits and expectation of flexible working. This will become a big part of life at Hall & Wilcox," Mr Macvean said.
"The data from our most recent pulse survey indicates that the majority of our people wish to continue working flexibly – ideally spending two or three days in the office. This is aligned to how we envisage our people working in the future."
While Hall & Wilcox already supported and adopted flexible working pre-COVID, Mr Macvean said the pandemic has emphasised the benefits more than ever. 

"COVID taught us much about the benefits of flexible working – how much it is possible to do working remotely, and the great benefits of being in the office. Building on what we have learned during COVID, we will be introducing greater flexible working arrangements," he said.
"We are about to roll out our HW Evolve flexible working principles. These principles will contemplate a hybrid workplace where people can work flexibly – a combination of the benefits of working remotely and the great things about being in the office. Teams will be able to develop protocols based on these principles. We are excited about HW Evolve and how these principles position us as a firm of the future.
"For the time being, we will need to remain flexible given the uncertainty associated with ongoing outbreaks and potential lockdowns."
Herbert Smith Freehills
Australian executive partner Andrew Pike is acutely aware of how HSF employees have enjoyed both the flexibility and greater autonomy that working from home has provided over the last 12 months.
In a similar vein to Hall & Wilcox, a staff survey conducted by the global heavyweight revealed that the majority of its people wished to continue working from home at least some of the time following the pandemic.
"That's why we recently introduced a new approach to agile working that will give our people the flexibility they desire whilst also benefitting our clients and our business," Mr Pike noted.
On whether HSF has thought about or is in the process of introducing greater flexible working arrangements, Mr Pike said: "We recently updated our agile working approach with an expectation that our people will work in the office for an average of 60 per cent of their working week once physical distancing rules are relaxed. This will provide our people with the flexibility to work in the way that best suits them, their colleagues and our clients.
"Empowering our people to make appropriate choices about how they work will be key to maintaining our high performance and delivering the best outcomes for clients.
"The office will remain important for connection, collaboration and learning, and we expect people will continue to make use of the office for particular types of work. Our people needn't commit to a roster of office attendance. Rather, they can tailor their working week and adjust plans as their client, team and personal commitments evolve."
In conclusion, Mr Pike said that aside from recent brief lockdowns, HSF offices in Perth and Brisbane have been operating with limited restrictions for some time and have responded well to the firm's new agile working approach.
"Many of our people in Sydney and Melbourne have recently started working back in the office and have also found it to be a positive experience, as has the flexibility of working from home," he said.
Maddocks
Chief executive David Newman does not take the opinion that staff expectations have neccessarily changed at his firm. 
"Our people expect the firm to provide them with a safe workplace where they are able to do their jobs in an effective and efficient way and they expect to do rewarding work with great clients," he explained.
Instead, Mr Newman noted, "what has changed since March 2020 is where that workplace is".
"We have worked closely with our people to provide the equipment and information needed to have a safe workplace at home, to have access to the technology needed to still work closely with our clients and to keep connections between teams and their leaders to make sure professional mentoring and feedback continues," he said.
In 2019, Maddocks introduced an "all roles flex" policy for every employee. The policy recognises that every role at Maddocks has some form of flexibility such as where people work, when they work, the hours they work, the leave they take as well as the everyday flexibility we all need from time to time.
"This built on the firm's practice of many years to offer flexible work arrangements to our people," Mr Newman said.
"What COVID-19 has done is really raised awareness of that policy and to make it real for many of them. We have intentionally not sought to confine flexibility at Maddocks – but it includes working remotely, working agreed hours outside usual business hours, purchased leave and amended start finish times."
Norton Rose Fulbright
For Alison Deitz, managing partner at NRF, the past 12 months have reinforced the importance of "staying close to clients and responding quickly to the pressures they were facing personally and in the workplace".
"This was part of our firm-wide focus on navigating change, both locally and globally," she said.
"We also used technology to re-engineer the practice of law in a remote working environment. For example, we set up virtual courts in our offices last year, using specially designed video and audio equipment, so that trials could be conducted fully online, irrespective of where court staff, litigants and witnesses were based."
When asked how a need for staff to work from home at different points over the past year has changed the way in which leaders of the firm interact with employees, Ms Deitz said it all comes back to staff wellbeing and safety.
"Our people's wellbeing and safety has been at the forefront of everything we have done," she explained.
"Engaging and supporting our people became more complex as we had to cater differently for those in strict lockdown at home and others returning to a mix of home and office working.
"To ensure we could maintain connection with everyone, we launched a portal called 'PlanetNRFA', which helped build our communities within the firm and provided great wellbeing resources, tools and a range of initiatives. 
"This was further supported by an innovative program called 'Thrive at Norton Rose Fulbright', which includes online modules to help our people strengthen their resilience, health and wellbeing.
"We have also introduced widespread flexible working patterns for appropriate roles. As a result, we have started 2021 with a spring in our step."