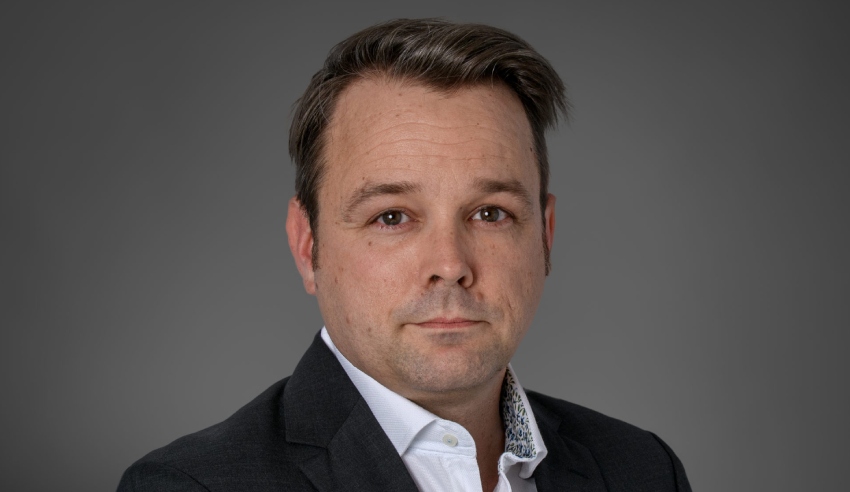 Technology providers that supply law firms around the world are currently donating money for and drawing attention to the devastation in India from COVID-19.
Why help
In early 2020, Morae Global managing director Justin North (pictured) "watched helplessly" from London as bushfire season ravaged Australia, including places that hold special significance to him, such as Minjerribah and Binna Burra.
"Knowing that others around the world in legal technology were also watching and feeling helpless, and knowing that my only tool was a network, I decided to try to make some kind of difference. With a few calls, a couple of emails, and a little social media cajoling, we raised around $100,000 in a week to donate to separate charities in Australia," he told Lawyers Weekly.
Mr North is now having a fresh crack at fundraising, this time to support efforts on the ground in India, as it deals with the catastrophic impact of its second wave of coronavirus across the subcontinental country.
"Obviously, the situation in India is out of control. The second wave is devastating communities and leaving thousands impacted. Hospitals are overflowing, medications are unavailable, and there is a lack of access to food, water and essential health care," he said.
Seeing then the devastation in India, "and the helplessness you feel", he mused, it makes sense to lean on the global network again in an effort to help.
"I've also spent a lot of time in India working closely with the team from Cyril Amarchand Mangaldas for many years – the place holds a special place for me as my wife's family (and hence my children) have Indian heritage," he explained. 
The role of the #LegalTech community
Last week, Mr North put the call out across the international legal technology industry (vendors and workers across Australia, Europe, UK, Canada and the US) for help. True to form, he said, "they've rallied", and already, over £50,000 has been raised on the back of "viral campaigning".
"Thomson Reuters, BigHand, iManage, Aderant, Iridium, NeotaLogic, Bryter, Persuit, MOSMAR, and many others – leading suppliers to the world's best law firms have all jumped at our call for help. Many Australian ones too, which is awesome. We've even had one individual #LegalTech founder up here personally donated GBP£10,000," he said.
However, he is not done. He is calling on all tech providers in Australia to also dig deep and get involved.
"There's been an amazing drive towards access to justice initiatives driven by legal technology companies, and particularly those in Australia. For example, companies like Neota Logic, Josef, Anika Legal and even law schools such as Newcastle University and Melbourne Law School are all contributing in their own way locally and internationally to applying technology to addressing social issues," he said.
Many of the largest legal technology companies have a significant presence in India, Mr North said, with colleagues and clients (and their families and friends) being impacted directly by the ongoing crisis.
"A third of our global team is located in our offices in Bangalore, for example. Thomson Reuters HighQ, iManage, and many others also have colleagues based in India. Not only this, but the leadership teams of many of our companies started their careers in India," he said.
"Also – the legal technology community is a highly competitive one – and yet also a close, collegiate and collaborative one. We're a relatively small community, and we all mostly know each other around the world. We should use these characteristics to our advantage – make it easy to mobilise when our community needs us.
"We know that our clients (the law firms and corporate legal teams) have the funds and facilities to help community causes like this, and also to mobilise fast, so why shouldn't we. If our clients can, then we should too."
How to help
All funds and pledges, Mr North explained, are being directed to the Red Cross appeals.
"It is as easy as visiting their site and donating anything from as little as $5 this credit card or PayPal. The international Red Cross is working to assist in providing ambulance services, oxygen, first aid and PPE, while also supporting the vaccination rollout," he said.
The legal technology industry owes its livelihood to the legal industry, he argued.
"We therefore have the same responsibilities that others in the ecosystem (such as large law firms) have to give back and try to use our position for good," he surmised.
Are you an emerging legal professional and/or law student keen to stand out from the pack? Lawyers Weekly's career Expo & Emerging Leaders Summit will connect you with Australia's top companies and leading educators to help you secure the perfect role. The free-to-attend live-stream event is designed to arm you with the tools and strategies to succeed in the current market and is being held across three action-packed days over 8,9 and 10 June. Click here to find out what you'll gain from attending and head to the official site to register now!