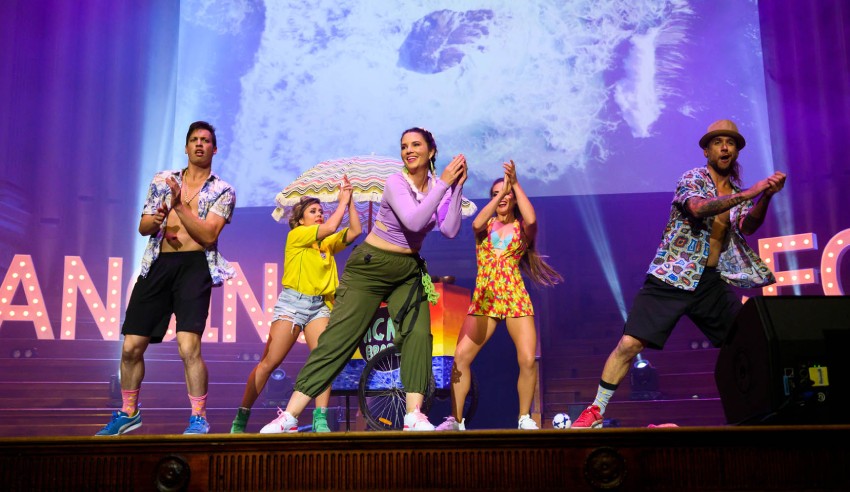 Ten of Brisbane's prominent chief executives and executives performed for a good cause last week at the annual Dancing CEOs competition.
The event raised over $500,000 to help victims of domestic violence and saw a cast of distinguished Queensland CEOs don their dancing shoes and take to the stage.
This year, the competitors were:
       

Jamie Shine, Women Lawyers Association of Queensland

       

Dr Dinah Blunt, St Vincent's Northside Hospital

       

Caralee Fontenele, Collective Family Law

       

Marguerite O'Sullivan, Yugen Love

       

Andrew Reid, Icon Group

       

Mick O'Shea, Loan Market

       

Lorilie Cunningham, Investor and business mentor

       

Francesca Webster, Brazilian Beauty and Australian Skin Institute

       

Rachael Field, Bond University, Australian Wellness Network for Law

       

Rafe Berding, The Search People
After months of preparation, Mr Berding, CEO of legal technology company The Search People, said he was extremely excited to show off his moves.
"I have taken dancing lessons and gained confidence rehearsing in my office countless times, but I know it'll be a completely different feeling when I take to [the] stage next month," Mr Berding said ahead of the event.
"I'll be the first to say I've got two left feet, but I know this event is about more than dancing for all of us competing.
"It's an honour to help raise funds for the Women's Legal Service to support the amazing work they do."
The funds raised from the event will go to the Women's Legal Service's provision of vital legal and social support services for vulnerable women and children ­– and totalled $578,378 this year.
Another competitor, founder and owner of beauty clinic Brazilian Beauty, Ms Webster, said this event was a particularly important one for her to be a part of, having faced domestic violence in her own life.
"I've competed in Dancing CEOs, and I know how great the event is and the impact it has, but this year is particularly special to me," Ms Webster said.
"It was only in the lead-up to this year's competition that I shared my story of survival.
"Being out of my relationship and having the confidence to use my voice to help others makes me feel better than I have for years."
Ms Cunningham raised $160,970 and took out the categories for both Fundraising Champion and Record Break Fundraiser. The winner of the Spirit of Dancing CEOs award was Mr Reid, while Ms O'Sullivan won the Community Awareness Champion award. 
Founder and director of Collective Family Law, Ms Fontenele, raised over $39,000 in the lead-up to the competition and said the night was a "smash success". 
"It was such a fun night for everyone that attended. The team at Women's Legal Service and Mad House Dance do an incredible job of putting on a top class event," she said. 
"As a family lawyer and leader of a family law firm, I see every day how debilitating domestic violence is for women and children. 
"Not only do I believe that this is a worthy cause, but it is necessary that we take a stand for our mothers, daughters, sisters and all the women in our community. We can help break the cycle for future generations."
Are you an emerging legal professional and/or law student keen to stand out from the pack? Lawyers Weekly's Career Expo & Emerging Leaders Summit will connect you with Australia's top companies and leading educators to help you secure the perfect role.
The free-to-attend live-stream event is designed to arm you with the tools and strategies to succeed in the current market and is being held across three action-packed days over 8, 9 and 10 June.
Click here to find out what you'll gain from attending and head to the official site to register now!