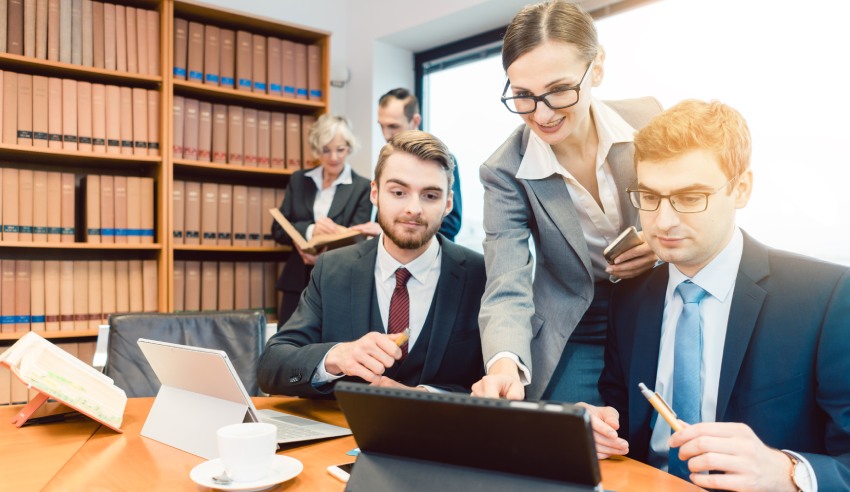 Ahead of this year's 30 Under 30 Awards, Lawyers Weekly spoke to three firms to determine what separates strong talent from the pack.
This year's 30 Under 30 Awards will be held on Friday, 11 June, capping off a big week for young legal professionals with the inaugural Careers Expo & Emerging Leaders Summit taking place from 8 to 10 June.
With so much happening concerning this portion of the market, Lawyers Weekly gained an insight from three firms into the current market for law graduates and junior lawyers, including what they think are the biggest challenges affecting this talent pool and how they can rise above any obstacles.
"The battle for talent continues. Australia has a strong pipeline of law students, but we need to make sure we're top of the list against not only other top tier law firms, but corporates, start ups and government agencies too," Mary Lyras, chief talent officer at MinterEllison, said. 
Penny Thompson, KWM's head of resourcing, concurred that the current market is strong for law grads, noting that recruitment activity is returning to pre-COVID levels. 
"What we know is that quality of experience and opportunity are really highly valued by candidates, so that's what we're focussed on offering," she said.
On the opposite side of the coin, Anna Sparkes, chief people officer at Gilbert + Tobin said the majority of her firm's graduate roles are filled via seasonal clerk recruitment so the firm isn't currently actively recruiting in this space.
"We are however seeing a steady flow of queries from final year students looking to secure 2022 graduate positions, with the pandemic no doubt having an impact on the availability of clerkships last year," she said.
"In addition, the number of queries we are receiving from law graduates with 1-2 years under their belt has increased, with many of those candidates applying for other roles (e.g. paralegal vacancies) to get a foot in the door."
When asked what young lawyers can do more to stand out from both an internal firm perspective and from a client's perspective, each firm representative had their own tips.
"Law students have always been a very impressive cohort who manage to fit a lot into their university life. We find the graduates who stand out the most have a very balanced resume of not just strong academics but also full of work and life experiences," Ms Lyras said.
Technical excellence and strong communication skills are essential, according to Ms Thomspon.
"[In order] to stand out, being interested in what we do, and having a growth mindset – which means being both willing to learn and open to different learning experiences and open to a range of development experiences – [is key]. Curiosity and adaptability are highly prized," she said.
For Ms Sparkes there is little difference in how young lawyers can stand out from an internal firm perspective and from a client's perspective.
"To some extent the same principles apply: put the client first; act like an owner," she said.
"Be a self-starter and continually ask how you can be adding value."
Are you an emerging legal professional and/or law student keen to stand out from the pack? Lawyers Weekly's Career Expo & Emerging Leaders Summit will connect you with Australia's top companies and leading educators to help you secure the perfect role.
The free-to-attend live-stream event is designed to arm you with the tools and strategies to succeed in the current market and is being held across three action-packed days over 8, 9 and 10 June. As well as being treated to a wealth of practical tips, the event is offering a prize to one lucky attendee: return flights to New Zealand!
Click here to find out what you'll gain from attending and head to the official site to register now!