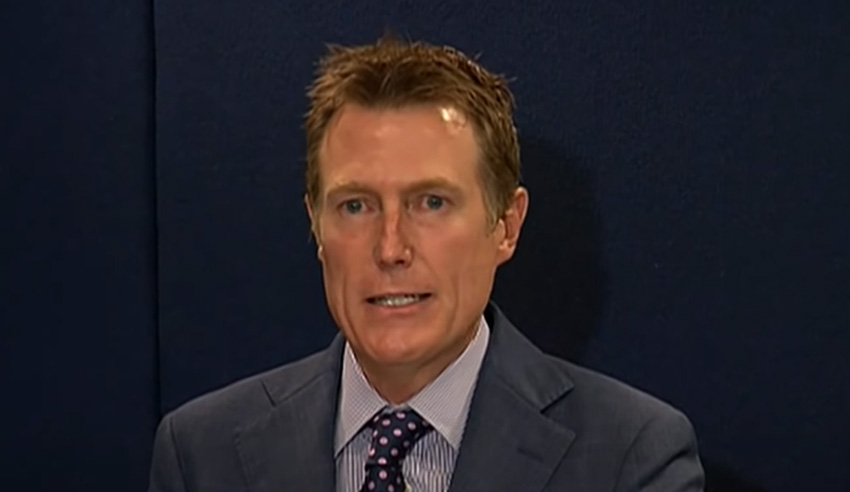 Christian Porter has lodged appeal documents in the Federal Court over a decision made during proceedings against his defamation barrister Sue Chrysanthou, a day after the original dossier detailing the rape allegations was made publicly available.
Marque Lawyers managing director Michael Bradley tweeted on Friday, 25 June that the former Attorney-General had lodged an appeal from the judgement against him and Ms Chrysanthou. Mr Bradley represented the friend of the woman who accused him of rape, Jo Dyer, who argued Ms Chrysanthou breached confidentiality.
Mr Porter is appealing the ruling to remove Ms Chrysanthou from his legal team, despite already settling his defamation dispute. If successful, Mr Porter may then argue to lift a suppression order on sensitive messages between Jo Dyer and ABC presenter Annabel Crabb prior to an interview in the latter's house.
A successful appeal may also mean Mr Porter could avoid having to pay Ms Dyer's legal costs of bringing the legal action to the Federal Court.
In the dossier, released late on Thursday, 24 June, AB said that she felt Mr Porter had used date-rape drugs in the hours prior to the "harrowing ordeal". She wrote that she felt "very dizzy and was very drunk. I was also extremely frightened".
At the end of May and following a four-day hearing, the Federal Court ruled that there was a risk that Ms Chrysanthou could have obtained confidential information while she was in a lawyer/client relationship with Ms Dyer. This retainer came to an official end six days before she accepted Mr Porter's defamation brief.
"I have concluded that Ms Chrysanthou was given information that was confidential and has remained confidential since. I have concluded that there is a danger of the misuse of confidential information by Ms Chrysanthou," the Federal Court ruled.
In mid-June, the Federal Court handed down a costs order for Mr Porter and Ms Chrysanthou to pay Ms Dyer's legal fees. Mr Porter's legal team had initially argued to only pay 70 per cent of the legal fees, but this was ultimately shut down.
More to come.