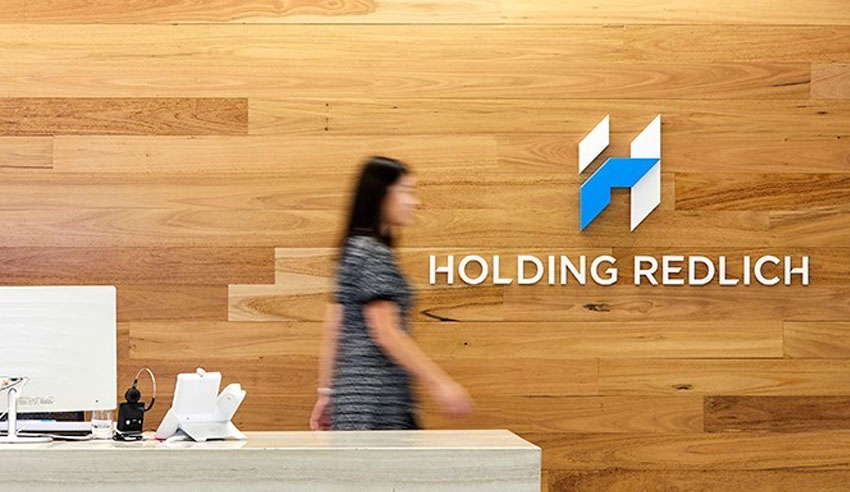 A national law firm has unveiled the promotion of five partners, 13 special counsel, 14 senior associates and 13 associates across Sydney, Brisbane, Melbourne and Cairns.
Holding Redlich has elevated 45 of its lawyers to more senior roles, including four new female partners, meaning that over one-third of the firm's partnership is made up of women.
Ian Robertson AO, national managing partner of Holding Redlich, said despite the pandemic the firm has continued to grow and he was excited about the new appointments, particularly those that have been elevated to the partnership level.
"The strong performance of our firm can be directly attributed to the hard work of our lawyers at all levels, and we're delighted to see so many benefit from this shared success," Mr Robertson said. 
"The promotion of four new female partners means that 34 per cent of our partnership are women which is well on the way to our target of 40 per cent. In addition, more than 60 per cent of our lawyers who are being promoted are female and I am confident of that target being reached and surpassed." 
"I'm particularly pleased to welcome Kirsty Smith and Ben McKinley to the partnership, who started their careers with Holding Redlich as graduate lawyers," Mr Robertson said. 
The newest partners at Holding Redlich are Ben McKinley, Jacqui Doyle, Jackie Hamilton, Joanne Jary and Kirsty Smith.
Lachlan Ingram, Tina Toutzaris-Sabo, Sarah Butler, Megan Cant, Georgia Milne, Jack Tipple, Jennifer van Brosnwijk, Thomas Ambrose, Alexandra Hollings, Caitlin Murdock, Michael Stretton, Grace Wimberley and James Harding have been appointed as special counsel.
The firm's new senior associates are Jackson Dyer, Rachel Foo, Jonathan Mills, Mara Norton, Katerina Stevenson, Katharine Huxley, Natasha Jones, Krishneel Kumar, Krystal Bentivoglio, David Chambers, Stephanie Flower, Carla Mazibuko, Tarin Olsen and Jeanne Vallade. 
The firm's new associates are Louise Almeida, Gemma Hannah, Ben Holding, Shyla Sivanas, Christabel Teo, Michael Hope, Sam Lane, Lauren Stables, Thomas Goodwin, Allanah Mills, Lachlan McCormick, Ashleigh Sams and Kayla Greenwood.
The news follows global firms KWM and Allens promoting 73 staff and 24 staff, respectively, McCullough Robertson elevating 16 to new positions, Moray & Agnew promoting 25 to new roles, Hall & Wilcox promoting 36 to senior roles, Dentons promoting 14 to new positions, and King & Wood Mallesons adding 10 to the partnership ranks.