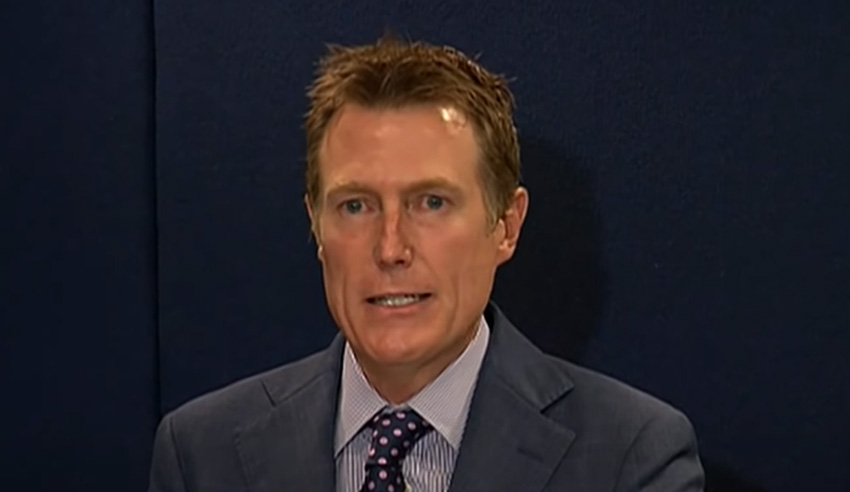 Bringing Christian Porter's defamation trial to an end, the Federal Court has handed down its ruling on three redacted sections of the ABC's defence after the former attorney-general fought to have them permanently removed from the court file.
Christian Porter has been successful in persuading the Federal Court to keep the three sections in the ABC's defence and his reply permanently redacted, despite major media organisations arguing that it would be "extraordinary" for the court to do so.
Justice Jayne Jagot made the order that the document will be removed from the court file "on the grounds that it is necessary to prevent prejudice to the proper administration of justice". The file will instead be kept separately in a sealed file. 
An interim suppression order was made on three sections of the ABC's defence and Mr Porter's reply in May and, as part of the mediation agreement, the two parties requested that this material be removed from the court file where it would otherwise be available to the public. In rejecting this request, Justice Jagot said the order would not be made "simply because they asked for it" and requested further submissions.
Nine and News Corporation have argued that there is no good reason to remove material from the court file that would "ordinarily be understood to be publicly available to members of the public" under overarching principles of open justice, particularly if the material is not found to be scandalous or an abuse of power.
Earlier this week, the SA Coroner was granted access to the redacted material for the "purpose of the investigation" into the death of the woman who accused Mr Porter of rape. The coroner is yet to decide if an inquiry will take place, having dismissed a brief of evidence for being "incomplete". Mr Porter denies the allegations.
Although the ruling on the material should bring Mr Porter's defamation matter to a close, he still faces several legal hurdles. In addition to appealing a decision to have his barrister Sue Chrysanthou removed from his legal team, The New Liberals leader Victor Kline has indicated his intention to launch private action based on the dossier.