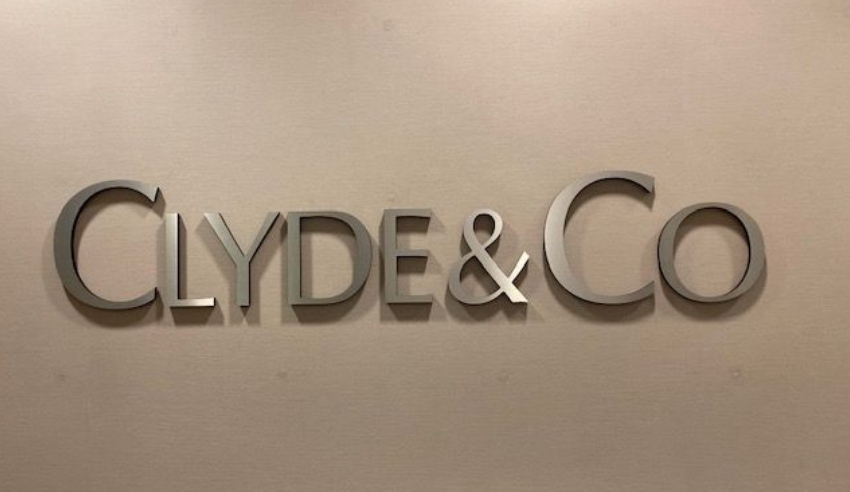 Global law firm Clyde & Co has experienced its 23rd consecutive year of increased revenue, with the average profit for equity partners rising by 7.5 per cent in the last year.
Firm-wide revenue at Clyde & Co has grown by 2 per cent, with the firm reporting £639.6 million ($1.207 billion) in the year to 30 April 2021. This marks the firm's 23rd consecutive year of growth, it proclaimed. 
Firm profit rose 7.6 per cent to £153.5 million ($289.6 million) in that time, with the average profit per equity partner growing by 7.5 per cent to £715,000 ($1.35 million).
The profit level, the firm said, reflects its strong performance in the past year but also the acceleration of its investment program and continued expansion, with 46 new partners appointed in the last 12 months.
Over half of Clyde & Co's revenue, the firm continued, is now generated outside of the UK, with 22 per cent from North America, 14 per cent in Asia Pacific, 12 per cent in MEA, 5 per cent in Europe and 2 per cent in Latin America.
Speaking about the results, firm chief executive Matthew Kelsall (pictured) said that, after a challenging and uncertain year, it has been "especially pleasing" to post strong underlying growth whilst also being able to make long-term decisions to expand its investment program.
"This year more than ever we benefitted from being a resilient and well-balanced business, with our insurance practice growing especially strongly, in part as a result of an influx of global COVID-19 mandates. In addition, those areas more adversely impacted by the pandemic performed better than we expected," he said.
"We were pleased to continue to expand our offering, even during the pandemic, with the hiring of leading talent in our core sectors and the opening of offices in strategically important locations.
"We will continue to focus on expansion as well as sustaining our significant investment in technology and innovative practices which will ensure that in a rapidly changing legal market we continue to offer our clients the services they need, delivered in the most effective ways."
Firm senior partner Carolena Gordon added that the past 18 months have been "extraordinary for all of us".
"Our people came together around the world and adapted at pace to the implications of the pandemic and showed tremendous determination to get the job done for our clients when they called on us in difficult times," she said.
"Everyone at the firm should be very proud of their contribution to our collective success this year."
The news follows reports by Lawyers Weekly that fellow BigLaw firms Herbert Smith Freehills, Allen & Overy and Ashurst released their financial results for the past year, which saw firm revenue of over £1 billion and equity partners receiving $3.3 million in profit and equity partners earning almost $2 million in profit, respectively.