Goodbye job applications, hello dream career
Seize control of your career and design the future you deserve with
Lockdowns a renewed opportunity for law firms to evolve and embrace intersectionality
The age of coronavirus has forced legal practitioners to up-end how they deliver legal services. Such evolutions give rise to windows of opportunity as well, writes Mannie Kaur Verma.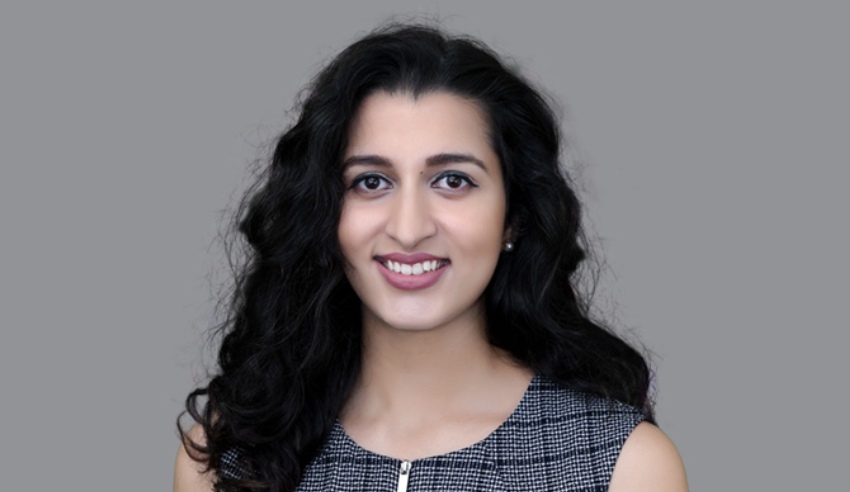 COVID-19 has forced us to evolve, to embrace change, to do things differently. In an industry that is so steeped in tradition as law, such change has not been easy. Whilst most industries have revolutionised over the years, in the legal world we have been holding firmly onto traditional ways of working, relying on bundles and bundles of paperwork, using fax lines for communication, and even insisting that our young female lawyers wear tights under their skirts when appearing in courtrooms.
You're out of free articles for this month
To continue reading the rest of this article, please log in.
Create free account to get unlimited news articles and more!
But COVID-19 has forced us to transform our practices.
Two years ago, it was unthinkable that the majority of staff in Australian law firms could work from home. I remember my first job as a paralegal in a boutique law firm, when the HR manager gave me a stern warning for accidentally telling a client that one of the lawyers worked from home on Tuesdays. I was lectured for hours on the importance of ensuring our clients believed that their lawyers were working from the office, five days a week and well beyond the usual business hours. It was about "perception". It was about making the client feel that their lawyer was committed to their work. Such commitment could not exist if a lawyer worked from home, particularly, if that lawyer was a female. The common (mis)perception was that she would be too busy looking after her kids to have the time to prioritise our work.
Look at us now. In this COVID-19 landscape working from home has become the norm. Not only are we working from home, but we are also juggling with homeschooling. This difficult period has brought in much-needed reform of law practices. We are no longer wearing off our heels, walking down the corridors for hours waiting for a magistrate to give us five minutes of their time. Instead, we continue with our work and wait for the WebEx link to arrive when the magistrate is ready to hear our matter. We no longer force clients to travel to the city in peak hour traffic to sign one page. Instead, we accept electronic signatures.
Whilst this global pandemic has brought some much-need change in our traditional law practices, we are still clinging on to so many orthodox ways of operating.
Number one example is the stark absence of intersectionality. Recently I commenced a research project with Deakin University on the topic of intersectionality and realised the scarcity of any Australian literature that even looks at intersectionality in the legal profession. The irony is that the term "intersectionality" was coined some 20 years ago by a lawyer!
For those who have not come across the term before, intersectionality essentially refers to a perspective of viewing individuals through a multifaceted lens that considers all of their unique identities. Each one of us has unique experiences that are informed by the intersection of our various identities such as race, ethnicity, gender, sexual preferences, economic status etc. What we must appreciate is that these individual identities are not in conflict with one another, rather these many facets combine to give each individual their unique experiences of life.
Adopting this mindset, we can appreciate that when two clients walk through the door, complaining of having suffered discrimination at work, each of their individual experiences is unique and has substantially different consequences. Therefore, even though the same piece of legislation applies to them, the application cannot be the same. This mannerism of thinking remains absent in many law practices.
VIEW ALL
So, what can you do NOW to introduce intersectionality in your legal practices?
      Raise awareness
We cannot apply intersectionality if we do not understand it. Talk to your colleagues, talk to your clients, talk to your receptionist, talk to your cleaner. TALK.
      Start from within
Make intersectionality a part of your firm's culture. For the legal industry to truly evolve it is crucial that not only our lawyers appreciate intersectionality, but every person working in the firm should be practising it. This starts with your receptionist who is the first point of contact for your clients.
Develop client questionnaires that incorporate intersectionality – questions asking about ethnicity, cultural practices, traditions, country of birth, gender, pronouns etc.
Hold weekly meetings with staff that are aimed at uniting your collective experiences. Weekly discussions that allow the team to understand systemic discriminations or disadvantages their clients are facing. Having regular discussions will enable staff to recognise and appreciate the multiple barriers and forms of prejudices that exist that in turn will change the firm's perspective on how to handle the matter.
      Apply intersectionality in your legal matters
As lawyers we are conditioned to practising by the book, as our predecessors have for many years. We are discouraged from finding new ways to practise.
Shed away that old skin
You will be amazed at how many judges will welcome your fresh perspective on pleading cases and writing submissions. Whilst most lawyers will refine their submissions with boring fonts, long paragraphs, and meaningless headings, to become soulless, emotionless creatures, your submissions will jump out of the large pile of papers laying on the judge's desk as he squints his eyes on a late Friday evening. In reading the fresh, breathing document that tells him the experiences, the cultural practices, the stigmas that your client has had to bear to finally choose her course of action that has landed her in this dispute, the judge will thank you for giving him some real perspective on why people behave the way they do.
Try it as I have!
Mannie Kaur Verma is the principal of Vision & Regal Group.