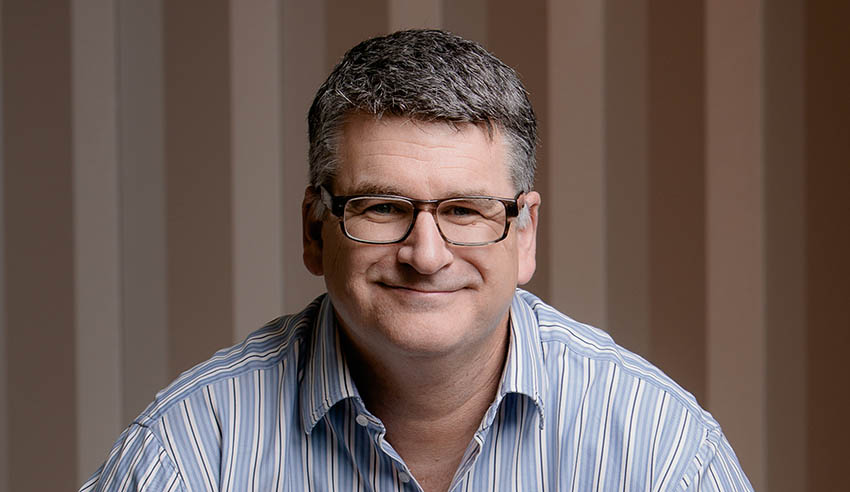 Future leaders are missing out on opportunistic, observational learning as a result of the pandemic, according to one chief client experience officer.
Young leaders need to be more proactive in developing leadership skills outside of their firm, according to Lander & Rogers' Anthony Kearns.
Speaking ahead of Chilli IQ's Leader to Leaders conference on Thursday (18 November), where Mr Kearns is delivering a keynote on leadership, he told Lawyers Weekly that whilst firms are getting better at investing in leadership capabilities and training, the pandemic has slowed things down a touch, as lawyers can no longer learn by osmosis in the office.
The main focus of a law firm is "not often to nurture future leaders", he said.
"It's incumbent that young lawyers start to develop their own capabilities in leadership if that's their aspiration.
"Traditionally, law firms have been the training ground for this, where lawyers develop their capabilities, but law firms are generally deflecting people from promotions and positions of leadership on the basis of their legal capability," he said.
"This requires the young lawyers to take responsibility for developing capabilities that are not necessarily valued at the firms where they're working. It's something you have to develop by yourself."
Being emotionally agile, asking good questions and truly knowing the Australian legal system are good capabilities for lawyers to focus on – as post-pandemic, it will no longer be enough to simply be focused on becoming and being an outstanding lawyer.
"These are very different capabilities to being a lawyer in a lot of respects. There's an assumption that good lawyers make good leaders but, as we are entering into a much greater complexity within organisations and cultures, there are different skills now that are necessary," Mr Kearns added.
"Unfortunately, because of the way the system is structured, the legal services industry is structured, you're basically going to have to do that on your own. The firms are starting to invest much more in it, but at the end of the day, you're talking about developing capabilities that are quite different to what is expected of you as a young lawyer.
"A young lawyer who aspires to be a leader – not just within their firm but more broadly – they may not be rewarded for that. In some cases, it may even undermine their reputation."
Mr Kearns added that those looking to develop their leadership skills should look outside of their firms for developmental opportunities in addition to seeking mentorship and coaching opportunities to continually improve.
"Mentoring is really important. Quite often, what lawyers are looking for in a mentor is someone who represents quite different strengths to ourselves. Looking for mentors that actually reflect your strengths and personality and preferential behaviour is actually more important than selecting someone that is different to you," he said.
"So, find people who've been successful, and who you consider to be successful leaders, who are more like you. And not just observing them but engaging in reflective dialogue with them around what they're doing and the choices they're making, and why they do things the way they do. Because in order to lead, you have to understand the system you're in."
Active mentorship is important, Mr Kearns emphasised; something which has suffered within the profession as a result of COVID-19, wherein flexible working practices have become the norm. According to Mr Kearns, the most successful leaders have both mentors and coaches – almost like their own personal advisory board – a sentiment that was echoed on the Corporate Counsel Show earlier this year.
"When you start to explore roles of formal leadership, I think coaching is really important. There's only so much you can learn from TED talks," he said.
"You've got to have someone who you can actually reflect on the choices you've made and the impact of them. That's really important for any leader."
Moreover, future leaders will be continually impacted by the pandemic – as they won't have had a chance to be developed and coached within a firm environment.
"My primary concern around what happens next is that, when we start doing things on purpose rather than out of necessity, is that development will be the loser. Because development generally in the legal profession is largely ad hoc, unstructured, observational and opportunistic," Mr Kearns said.
"We're going to have to build some end-to-end approaches that are deliberate. Because people aren't going to be outside our office."
As hybrid working environments become increasingly popular, this opportunistic learning has to be done on purpose rather than having it organically happen over time.
"People are going to miss out. People are going to fall through the cracks, developmentally. Because they're not front of mind," Mr Kearns added.
"But leadership, in particular, has to be observed. It's not something you can learn in the abstract, it's something that you need to observe and reflect on quite actively to develop it within yourself. So that's something they're missing out on."
Mr Kearns added that this means that moving forward, younger lawyers need to be more driven and self-sufficient than ever before.
"They need to seek out more opportunities. They need to be more courageous. They need to seek feedback. They'll need to insist on being a part of things," he said.
"The firms need to lean into this as well. We can't just rely on the young lawyers because we all have an interest in continuing to develop capability and to evolve and to innovate and develop the profession and what we can offer the clients."