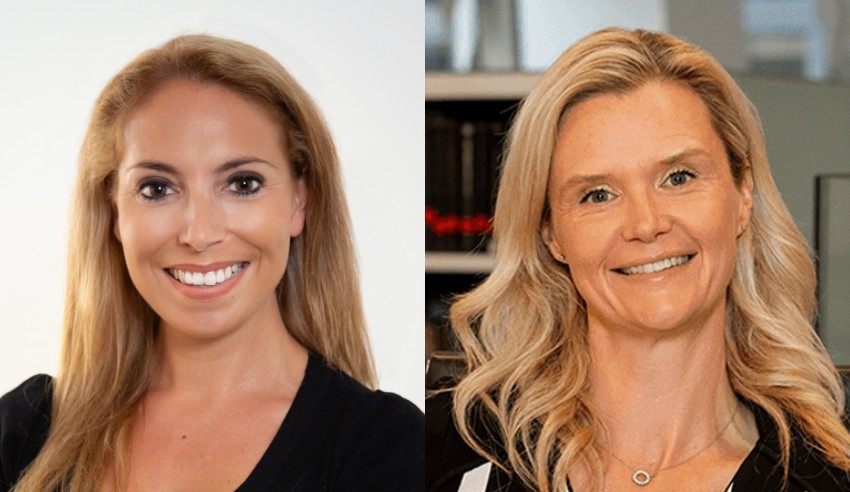 Firm culture has a large role to play in making sure staff feel supported when it comes to pregnancy and infant loss, two senior professionals said, with the issues needing to be more openly discussed in law.
Anita Thompson is the head of marketing and communications in Asia-Pacific and the Middle East for LOD, and Alexandra Tighe is a partner at Holding Redlich.
Speaking on the Lawyers Weekly Show on International Pregnancy and Infant Loss Remembrance Day in October, the pair reflected on their personal experiences surrounding pregnancy loss – and why it's so important for the legal profession to be able to have open discussions about issues like these.
For Ms Thompson, this issue is one that is very close to her heart.
"I have experienced a lot when it comes to infertility and pregnancy loss, like in a number of women. So, this area is something that's hugely important to me and something I'm very passionate about. I've experienced infertility, I've experienced multiple miscarriages, multiple rounds of IVF, and have had to undergo some emergency surgery off the back of some of this fertility stuff, also while working full-time in the legal profession," she said.
"There's a huge stigma still around this, that a lot of women feel they can't communicate what we're going through personally, but in a work context as well. And I think we need to debunk some of the myths around this stuff by sharing stories and really creating awareness of the true impact this stuff has on women and their partners. So, for me, I think it's really important in terms of acknowledgement and validation that pregnancy loss and fertility challenges matter."
Ms Tighe had two children with textbook pregnancies, but when trying for her third, she ran into a few problems – and said that as well as feeling grief, she felt guilt, too.
"At about 24 weeks, I just went into labour, and I didn't actually realise I was in labour, but there was nothing that they could really do at the hospital by the time I got there to save that baby. And in fact, in speaking with medical staff afterwards, all that I can be told is that it's like the medical equivalent of being struck by lightning. There is no reason, there's no cause that they can tell me why it happened. But yeah, our little baby Jack was a stillborn, which was just a complete shock, came from nowhere," she said.
"I think in the grief, there's a lot of guilt. I didn't do anything wrong, and it took me a long time to understand that. But I think it's a very normal response and part of the process. And the mental support that women who go through this trauma is as important as the physical support that they receive for their health as well. And everybody's going to respond differently."
About 2,000 babies a year die from stillbirth, and Ms Tighe has run two marathons to raise awareness, as well as other rallying and campaigning to open up conversations around infant and pregnancy loss.
"I've just tried to, I guess, be as positive as I can about the future and about my own girls and son not having to go through something like this. But not everybody can, I guess, turn a negative into a positive. And I'm very conscious of that as well. Everybody's going to react differently," she said.
Ms Thompson added that raising more awareness about pregnancy and infant loss can help women feel as though they aren't alone.
"One in four women will experience miscarriage, experienced pregnancy loss, and one [in] eight will experience some sort of infertility. So, within Australia, in terms of numbers, that's about 103,000 women a year who will be impacted by a pregnancy loss, so about 280 odd a day. So those numbers are huge. And when you kind of look around your circles of friends and family, there will inevitably be some women within those groups who are affected," she explained.
"Some you will know about, and some you won't, because many women keep this close to their chest. But there was an interesting survey last year; a women's health survey. And around 60 per cent of women who were surveyed felt that they didn't get enough support or enough information when they experienced pregnancy loss."
Ms Tighe agreed – and said whilst support was important, there is no "one size fits all" solution.
"The difficulty with pregnancy loss, whenever it happens, or infertility as well, is that it's often not spoken about. So, the awareness is quite low, and some people don't want to talk about it, and we have to be respectful of that. And then other people feel like they're not getting enough support, but maybe they're not reaching out as well," she added.
"But I think, as I said before, in many ways, it's made me a better person and a better lawyer, really, because it's given me resilience. It's given me empathy, and compassion, and a whole lot of other skills that I wouldn't have had otherwise.
"And I think in terms of the whole rounded person that I am today, after 15 years of practising law, I think it's given me a lot. It took a lot from me as well, but I think it's given me a lot. And in terms of moderating those competitive behaviours and the A-type personality traits, I think it's made me more measured, and it has made me a better person."
In the context of being a partner at a national law firm, Ms Tighe added that it was important for firms to provide a "safe harbour" for employees to access increased support.
"Having someone or someone that they can turn to for some support, whatever support that they need, and also making sure that they've got the support that they need outside the workplace," she said.
"Some people may be alone, and you've got to make the necessary inquiries to check that those people have sufficient support. Do they need extra support? Do we need to help them with that? What can we do that we don't have to be involved in? Or maybe we can pay for something that will help this person get through the journey in a private way, if that's how they want to do it. But I think it's just about having flexibility and approach. That's the key."
For people to feel comfortable speaking up about their issues, firms have to have an open, supportive culture, added Ms Thompson.
"I think irrespective of whether you are comfortable speaking up about what you're going through or not, there is a place for firms, organisations to provide that culture of support and flexibility and a culture of acknowledgement," she said.
"As Alex said, just providing some sort of support services like an EAP or something, it doesn't mean you have to tell your employee what's going on, but you know that you've got someone there to talk to and your employer is providing those services as well. I think, yeah, that's huge. Every organisation is different in terms of their culture. We've got a long way to go, but I've certainly seen a number of organisations and law firms are now moving in the right direction."
This year, DLA Piper introduced a new fertility policy, giving staff across Australia access to five days of paid leave, in any one year, to undergo fertility treatment, and Ashurst introduced a 26-week parental leave policy regardless of gender. Ms Tighe said that whilst new policies were an important step forward, it's also important to continue revisiting them often in order to move forward.
"We're always keeping an eye on what other people are doing and what professional organisations are telling us things that we should do, and we listen to our own people as well. So, it's always under review, and it's always up for discussion, as it should be.
"I think in terms of people going through issues like this, it should just be a set and forget when it happens. There should be something in place that just rolls out to support this person and adapts as required. It shouldn't be that they're sitting there feeling alone that nobody's contacted them, that they've reached out, but there's no set policy in place," she said.
"Have the discussions, be open if the person wants to have the discussion, but if you're the person going through it from my perspective, keep asking questions, you'll know when you've had enough, you'll know when you found the answers that you need, keep questioning things, keep going. It is really hard, but I guess, if the system's not quite working for you, then change the system; that's what I did."
The transcript of this podcast episode was slightly edited for publishing purposes. To listen to the full conversation with Anita Thompson and Alex Tighe, click below: