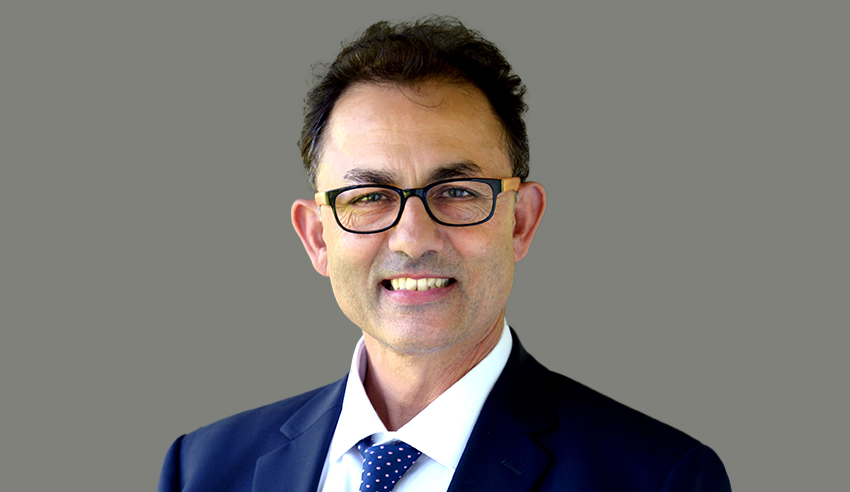 Whilst the legal profession naturally attracts those of a competitive nature, it needs to be evolving to match lawyers' changing needs post-pandemic, said this transformation coach.
Pancho Mehrotra is the founder and principal of sales training company Frontier Performance. Speaking recently on The Lawyers Weekly Show about wellness and emotional intelligence and how he's seen these issues relate to legal professionals, Mr Mehrotra said that working across a variety of industries has allowed him to figure out what most individuals struggle with in terms of mental health and success.
"I primarily work with medium- to large-scale businesses in the area of psychology, specifically around negotiation and performance. And I work with a lot of teams. Really at the heart it is about increasing revenue and getting people performing consistently on a basis whereby what we have found is a lot of people, if they don't perform consistently, it creates stress not only for themselves, but stress in their managers," he said.
"I've often found that there's three pillars to success, which have applied not only in business, but in sport, which is to look at the psychological aspects of a person, the strategies that they use and can they execute under pressure."
One thing Mr Mehrotra has learnt through his business is that "mistakes tend to get repeated" until they are learnt from – and that critical thinking is key in a corporate environment.
"I think culture is an important aspect of high performance in any business or any sports team, you get the right people in and the culture just hams, and you get the wrong people in and you have disagreements across the whole board.
"And that actually impacts dramatically on the growth of the business and more important retaining and attracting the right type of people because everyone talks to me about how to build an attraction business. Well, it's primarily based upon the culture and the leadership. A lot of my clients, we talk about pushy domineering types, especially in the legal profession and the toxicity of what that kind of behaviour leaves as an impression on everyone," he explained.
"And it seems like a lot of the legal profession is dominated by these domineering types. The speed to get to the top at the expense of everyone else. And there's nothing wrong with going to the top. I think it's a very important attribute for any type of business leader or any type of lawyer, but there should be a healthy way of thinking about that. Whereby you have a healthy attitude towards competition, you have a healthy attitude towards personal growth versus at the expense of everyone else."
When it comes to building an "attraction business", Mr Mehrotra said it comes down to the values of the organisation in addition to their culture and leaders.
"They're all talking about the great resignation that's about to happen across the world. Well, what's responsible for that is leadership or the disconnection between values in a business and the people, and you often get like-minded people being attracted to each other," he said.
"And you think about what kind of people are you attracting to your business, it's quite interesting how unconsciously you'll see people hire people very similar to themselves, whether that's good or not is something that you have to think about because each person fulfils a different, I suppose, purpose in a business. But this attraction business is really about leadership and the culture that you leave that permeates beyond when the business closes its doors. People talk about that business in a way that it's something that's really close to their heart."
Lawyers being overworked, having long office hours, struggling to find new business and working in a hyper-competitive environment are all key areas of concern Mr Mehrotra has seen through his business.
"There is a great deal of pressure to maintain revenues. Because each lawyer runs their own little business within the law firm and wellness is the decision they make. And a lot of lawyers, it's a significant amount of peer pressure that exists in a law firm to be competitive, to win new business is always a challenge. At the end of the day, if you want to win more new business, you've got to take it off someone else. They're asking especially in a market, which is like Australia, which is a very small market, there's only so much growth available.
"When we have domineering types, the people who need to get to the top in their profession, whether it's in the legal profession, banking profession, these are the people that will have an insane drive to get to the top, borderline sociopathic tendencies, narcissistic tendencies. And while some can be this driver's healthy book, because it propels you to do whatever it takes. It's not a healthy way to live your life. Because what it does, it creates stress on the outside environment," he added.
"Can you turn that behaviour off when you go home? And this is often the reason for when we talk about wellness problems, there's enough of this meditation stuff going on, but it's not actually addressing the real key issue, which is behavioural change in the context."
By looking at businesses across the board – outside of the legal industry – Mr Mehrotra has observed new age approaches to adopting innovation and changing toxic environments.
"I do a lot of work in the IT sector. And one of the key things they do very well is to disrupt markets. You'll see the real estate industry being disrupted. And the players are companies such as Amazon and Google who have the bandwidth, as well as the technology and the funding at the forefront of taking on businesses that are stuck in a particular process. Now, you only have to look at any kind of business that does the same thing over and over again, they're actually open to competition," he said.
"You actually have to reinvent yourself all the time. And that means, improving what you do, your communication, the way you hire, the way you retain, the way you develop your people. It's across every industry disruption, and you only need to look at your own industry, are you willing to change or not? If you're not, then it's time to wake up. Because the change is actually happening at a phenomenal rate."
Post-pandemic, the legal profession needs to change and evolve to match people's changing needs, Mr Mehrotra added.
"With the people I work with, I'm 100 per cent positive that they're re-evaluating everything since the pandemic happened, they're re-evaluating the way they do business, they're re-evaluating their relationships, they're re-evaluating their life's goals, which is something that most of them never actually re-evaluated. They're re-evaluating their values, which is something that is happening," he concluded.  
"And I think a lot of leadership is now becoming aware that people's needs are changing. And if people's needs are changing, it's also reflecting on their clients' needs. That means we need to understand people deeply. And I think lawyers are all about fixing problems. I think there's enough intelligence and intellect and drive for firms who are innovative and creative to reinvent themselves and to stand out from their competition."
The transcript of this podcast episode was slightly edited for publishing purposes. To listen to the full conversation with Pancho Mehrotra, click below: