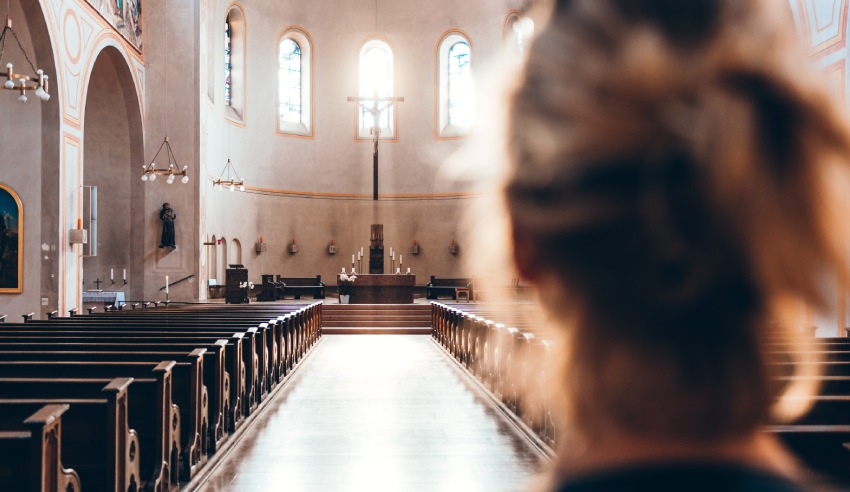 Amid the release of a Senate committee's report into the controversial Religious Discrimination Bill and the assistant Attorney-General's new claims, a legal and advocacy group has renewed calls for the Morrison government to ensure that important safeguards protecting LGBTQIA+ students are prioritised.
The senate standing committee on legal and constitutional affairs, which handed down its report into the Religious Discrimination Bill on Friday, 4 February, approved the bill and its controversial clauses 11 and 12, but did ask the government to further consult with stakeholders to alleviate legal, religious and discrimination concerns.
The committee noted that in the absence of a "comprehensive set of protections" against religious discrimination in Australia was "remarkable", and the bills are a necessary addition to Australia's anti-discrimination laws. The legislation, the committee noted, will "fill the gap and afford people of both religious faith and non-religious faith protections to practice their beliefs" without recrimination.
More importantly, the committee noted that while there was "some apprehension about aspects of the bill", it was persuaded "that the unique nature of religious beliefs" warranted specific sectors of the bill, including the statements of belief clause. On this clause in particular, the committee was not convinced that it would "disturb or skew it in favour of one particular attribute", as some legal groups said.
"A healthy pluralist society must allow for people of religious faiths to act and express in accordance with their beliefs – and likewise for those not of religious faith. The Religious Discrimination Bill seeks to protect this key value, while acknowledging that such a right is not absolute," the committee's 150-page report concluded.
"In particular the limitations placed on clause 12 (and other provisions of the bill) provide the space necessary for people of religious faith to practice their faith while also protecting social cohesion and the fundamental rights of others."
The reports were released following an ABC Radio interview in which assistant Attorney-General Amanda Stoker seemed to walk back Prime Minister Scott Morrison's promise that the Sex Discrimination Act would be amended at the same time to protect LGBTQIA+ students from the more negative effects of the bill.
Ms Stoker told the station that although the government "wants to do the right thing by LGBTQIA+ students" – who could be discriminated based on their sexual orientation or gender identity on the grounds of religious belief – they are aware that religious schools are "the education choice for thousands of Australian families" and are hesitant to stop schools from setting an ethos that impacts these students.
While Mr Morrison said that the Sex Discrimination Act amendments would be made at the same time, Ms Stoker said they are still "looking for ways to legislate" this. In comparison, the government has already listed the Religious Discrimination Bill for Wednesday, suggesting an attempt to pass the bill in the lower house on Tuesday.
The effects of the Religious Discrimination Bill was recently put into practice when Brisbane's Citipointe Christian College sent a contract to parents stating that homosexuality is "sinful", offensive to God and "destructive to human relationships". Should the bill be passed in its current form, and without the amendments to the Sex Discrimination Act, this ethos could lead to discipline of LGBTQIA+ students.
The college has since revoked the controversial enrolment contract, stating in a media release that it regrets some students felt that they would be discriminated against because of their sexuality and gender identity. The college added that it has the "freedom to maintain" its Christian ethos and will remain an essential factor.
In a letter to "key federal MPs", the Public Interest Advocacy Centre (PIAC) chief executive officer Jonathon Hunyor warned that any proposed changes to the Sex Discrimination Act would be undermined without changes to the Religious Discrimination Bill first. Specifically, exemptions to permit religious schools to discriminate in a similar manner adopted by the college should be removed.
"All children and young people should be free to question, explore and develop their own conscience, faith and beliefs while they are students, without the fear of punishment for doing so," he said. "This must include respecting the rights of children and young people to adopt a faith, no faith, or individual tenants of faith."
Mr Hunyor added that children have a right to freedom of speech and expression, but the Religious Discrimination Bill "does not respect this fundamental principle".
"Instead, it grants effectively unlimited legal authority to religious schools to give students detention for questioning a tenant of faith, or to suspend them for rejecting a tenant of faith. A religious school could even lawfully expel a student in the middle of year 12, even if they have attended that school since year one.
"We do not see how such extraordinary privileges align with what should be the purpose of a Religious Discrimination Bill: to prohibit, rather than promote, discrimination on the basis of religious belief," Mr Hunyor wrote.