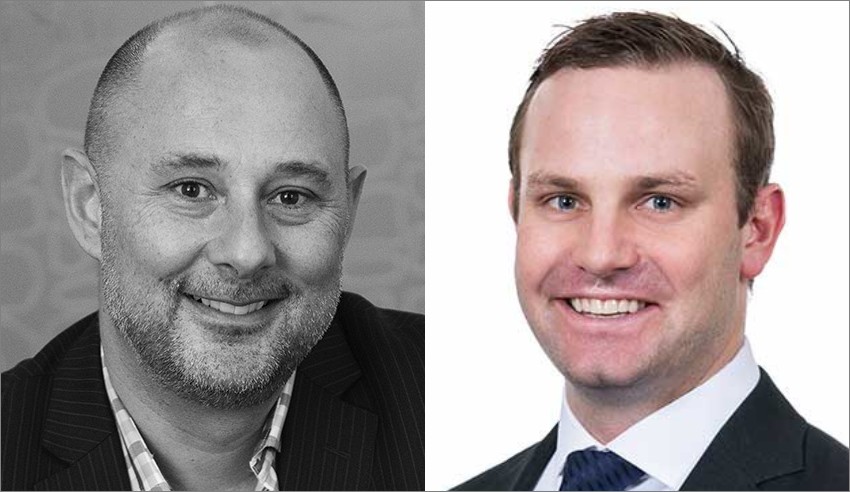 Having recently expanded into Western Australia, Hamilton Locke is one of the fastest-growing BigLaw firms in the country. And it's not slowing down.
Last month, Lawyers Weekly reported that Hamilton Locke had launched an office in Perth with four foundation partners, three of whom were partners and one of whom was a special counsel at global firm HWL Ebsworth.
The news followed the firm's acquisition of The Fold Legal and expansion into Brisbane in June and July of 2021, respectively, and its absorption of McMahon Clarke and opening of a Melbourne office in 2019.
Growth and listing
Speaking to Lawyers Weekly, Hamilton Locke founder and managing partner Nick Humphrey said that the firm "will continue to grow".
"We have built our business on a modern business platform that is able to attract capital and invest in practice infrastructure as an evolution of the legal industry," he proclaimed. Moreover, he said that the firm would "continue to expand our suite of services to clients across Australia".
Mr Humphrey – who won the Innovator of the Year category at the 2020 Partner of the Year Awards – spoke on The Lawyers Weekly Show early last year about how he has imbibed his philosophy around innovation into Hamilton Locke and the new model he implemented to "reboot it all".
Also, in March 2021, Mr Humphrey told Lawyers Weekly about how and why listing on the ASX is in the firm's future.
At this point in time, he is excited to continue the firm's "significant growth".
"The growth of the group is testament to our focus on people and culture. We meet a need in the Australian market for a firm that aspires to do some of the most sophisticated work at the highest levels, in an environment that seeks to provide people with opportunities to thrive," he said.
"As we grow and diversify our services, we intend to list Hamilton Locke's holding company, Halo Group Holdings, on the stock exchange as a diversified professional services business. Listing is the next logical step in our growth journey, and we see it as the start and not the end of that journey."
A listed business brings access to capital for investment, Mr Humphrey explained, "which is an incentive to build equity value and long-term thinking about client relationships". 
"The broader legal and adjacent risk, compliance and governance services market in Australia is significant, and there is an opportunity for a business like ours to address the market with capital and a clear strategy," he said.
2022 and beyond
This year, Mr Humphrey continued, Hamilton Locke has identified seven core areas that it believes are the key growth channels in the Australian marketplace: financial services, technology, real estate, social infrastructure, agribusiness, resources, and new energy and carbon markets.
"With our expansion into Western Australia, we have added resources as a market sector. These sectors are characterised as large deep market segments in Australia with global relevance and we see significant market strength across Australia," he explained.
"We orient the whole business around these sectors to provide a full service legal, governance, risk and compliance services to these market sectors."
Reflecting on the firm's expansion into Western Australia, Mr Humphrey said that Hamilton Locke is focused on growth wherever its clients need them to be.
"Our strategy since establishment has been to build a law firm with a difference, focused on our people experience (PX), which we believe in turn provides our clients with the best possible experience (CX).
"We established the firm in Sydney, and in four years we have expanded to Melbourne, Brisbane and now Perth. We seek to hire great people in the geographical regions where our clients operate to best service client needs," he submitted.
The scope for opportunities in Western Australia is immense, Mr Humphrey continued, and the firm was thrilled to appoint four foundational partners in the west.
"The Western Australia market has significant strengths in energy, mining and resources, mining services, petroleum, construction and infrastructure and medicinal cannabis. Clients need full service support, with an emphasis across equity capital markets, public listings, mergers and acquisitions and joint ventures," he outlined.
"We will look to build out additional capability as we have done in other markets so that we provide a full service offering for clients based in Western Australia."
Plans for WA office
Shaun Hardcastle – one of the foundation partners for the firm's Perth office – said he was inspired to join the firm from HWL Ebsworth because Hamilton Locke is a "people-focused firm, which ultimately delivers a better client experience".
"Since my first meeting with Nick, I have felt engaged, energised and aligned with the firm's values and culture. A lot of firms talk about their values and the importance of a vibrant culture – this firm has hardwired those values into its purpose and the way it operates on a day-to-day basis," he posited.
"We are excited to provide an environment within which our team can thrive and really enjoy themselves and their work. To be first on the ground in Perth presents a unique opportunity for us in one of Australia's fastest growing and most innovative law firms.
"Hamilton Locke is doing what no other law firm is.
"Every staff member gets equity, a unique offering for a law firm and this is simply the start in terms of how we differentiate ourselves from traditional law firms."
Hamilton Locke is new to Perth, Mr Hardcastle continued, but he and his fellow foundation partners are not.
As such, he said, "our goal is to leverage the existing brand that has already been established on the east coast to put Hamilton Locke front of mind in Perth as a premium alternative for both staff and clients.
"We are in the fortunate position that although Hamilton Locke is new to Perth, each of the foundation partners have worked closely together in Perth for over five years so we are known quantities to each other and the market."
The WA market "is its own beast", Mr Hardcastle reflected.
"Nearly half of ASX companies are domiciled in Western Australia. We see equity capital markets remaining active in the small to mid-cap markets in the short term in WA, and believe the M&A market for WA listed companies, in particular, will thrive in the next 12-24 months and we believe our timing and unique offering is right to service that demand."