Goodbye job applications, hello dream career
Seize control of your career and design the future you deserve with
International Women's Day: BigLaw firms on diversity and inclusion
On International Women's Day 2022, some of Australia's biggest firms have reflected on the #BreakTheBias theme, discussed what they are most proud to have achieved in the last 12 months, and shared what their plans are for the next year.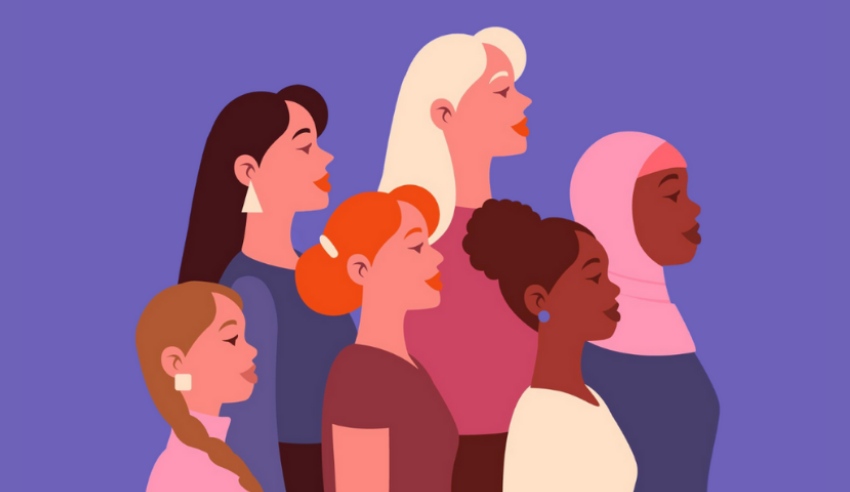 Reflecting on the last 12 months as part of the 2022 International Women's Day (IWD) series, Australia's BigLaw firms have shared the policies that they have either implemented or improved over the last year and what they have in store for the next.  
You're out of free articles for this month
To continue reading the rest of this article, please log in.
Create free account to get unlimited news articles and more!
At Allens, International Women's Day is an opportunity to "reflect on our progress and consider what more we can do to create a world that is diverse, equitable and inclusive," acting head of diversity, inclusion and wellbeing, Michelle Bacon, said.
"This year's #BreakTheBias theme is a call to action for each of us – as individuals, as a firm and as a society – to use our voices to call out bias, discrimination and stereotyping. It's also a time for us to reflect, to notice our own bias and challenge ourselves to break it," Ms Bacon added.
In 2021, the firm accelerated its work on ensuring all staff are treated with respect, fairness and equal opportunity. Specifically, Allens undertook its first inclusion and respect survey that provided insights into "who we are, how we reflect the community, and where we need to take steps to continue to make Allens a more inclusive and respectful workplace". The firm has continued to talk openly and transparently on what it has learnt from the survey.
Over the next year, Ms Bacon said they will continue to focus on making the experience at Allens "one of true inclusion".
"Each of us brings many aspects of our identity and experience to work. A key focus across the firm in the coming year will be putting into practice what we learnt from creating the space for us to better understand one another," Ms Bacon said.
VIEW ALL
Kate Sowden, global co-head of inclusion, diversity and belonging, said this year's theme means "getting comfortable questioning what a leader looks like, what a carer looks like and what a lawyer looks like".
In 2021, Ashurst launched its FamilyCare program, parental leave principles that recognise the diversity of family life and establishes consistent, market-leading support across its global offices. This includes 26-week paid parental leave, no gendered language, and the inclusion of surrogacy ,foster and kinship.
Staff can also access early pregnancy loss provisions and five days paid leave for access to fertility treatments. Ms Sowden said that, regardless of gender, Ashurst staff "have access to generous, inclusive and flexible benefits and support".
"At Ashurst, we want to ensure that all of our people with caring responsibilities – which makes up a large portion of the firm – feel supported in their role as carers and have access to adequate tools and policies that help them thrive and develop in their careers. We're really proud of this step forward and how the conversation about care is changing in our workplace," Ms Sowden commented.
In 2022, the firm has a big agenda. It's key focus will be on bringing its people "along on the inclusion journey" through initiatives like the Committed to Change Community – a vehicle to build capability and confidence on inclusion topics like psychological safety, active allyship, microaggression and more.
"Fostering a diverse and inclusive culture where everyone feels a sense of belonging is key to our vision of being the most progressive global law firm," Ms Sowden said.
National managing partner Anthony Foley said the #BreakTheBias theme at Baker McKenzie means "an inclusive workplace free of prejudice, stereotypes and discrimination" and a place where "anyone can thrive and be respected for who they are and what they offer", irrespective of their gender.
"An inclusive workplace is imperative to our Australian offices achieving the firm's global gender targets set at 40:40:20 which we remain deeply committed to – applying to partners, senior professionals and candidate pools," Mr Foley said.
Since the last IWD, Baker McKenzie has maintained its commitment to gender equality by reviewing its return to work policies for those who have been on parental leave, reviewing the Respect@Work recommendations and "continuing to focus on gender equality in our promotions and recognition of talent".
On what the firm plans to do next, Mr Foley said it will continue to offer these flexible work arrangements and support the staff's mental health and wellness.
"Moreover, we must assist employees to stay and feel connected – and place more emphasis on recognising individuals in an environment where leaders and supervisors may not have as much visibility regarding the contribution of their subordinates," Mr Foley commented.
For Clayton Utz, the #BreakTheBias theme means "continuing to challenge, question and reflect on whether we're demonstrating, through our actions, that we're committed to making gender equality a reality". The firm's director of diversity and inclusion Alison Woolsey said it does this through a set of critical objectives.
"It's acknowledging that we have to keep pushing for change, and recognising that real change will only occur if we can shift ingrained attitudes and ways of thinking and working. We've recently updated our gender equality strategy to set some clearer future objectives and reflect how the expectations of our people of us as an employer, and more broadly, are evolving," Ms Woolsey told Lawyers Weekly.
In the last 12 months, the firm said it is proud to have been a Pride in Diversity gold employer, encouraged LGBTIQ inclusion at the leadership level and created an online toolkit to maximise the experience of this community. This toolkit has a "broader application" and promotes inclusion for anyone affected by hybrid working.
Over the next year, Ms Woolsey said the firm would be improving its parental leave policy with the "important objective" of encouraging more men to take time.
"Our current policy has many important aspects that reflect our commitment to gender equality, such as paying superannuation on parental leave and billable hours relief for returning lawyers. However, we know that to be market-leading, there are further enhancements that we can make," Ms Woolsey said.
At Corrs, diversity and inclusion partner Heidi Roberts said the #BreakTheBias theme is an "opportunity to build our understanding of the importance and value of gender equality and the impact of conscious and unconscious bias in the workplace, and to further empower our people to actively call out issues".
In the last year, the firm has enhanced its Respect in Our Workplace policy and training using an approach shaped by junior lawyers who were connected directly to senior decision-makers. In doing so, Ms Roberts said the firm "reinforced our proactive model of empowering everyone to address issues early and informally".
In the next year, she added that respect will remain fundamental to its culture and will be at the forefront of discussions within the firm.
"We are focused on maximising the learnings from remote and hybrid working over the past couple of years, ensuring our people can continue to thrive in a dynamic work environment encouraged by flexibility and collaboration," Ms Roberts said.
"As we see more people working from the office again, our focus is on fostering a successful hybrid working model that equitably provides opportunities for learning and career development."
Australian managing partner Amber Matthews said that recognising the achievement of women in their careers will be an ongoing responsibility and remains a critical part of "realising the talent that we have in our firm".
In the last year, Ms Matthews said she is most proud of the "exceptional women" who have been promoted not just into partnership, but across special counsel and senior associates roles. Until 2030, DLA Piper will continue to work towards its goal of 40 per cent of female partners and at least half to come from diverse groups.
"My priority is to make the path to partnership more achievable and desirable for women and people from diverse groups. Making partner should not be considered out of reach for a typical female lawyer, and it should be a role that more of our female lawyers want to perform," Ms Matthews said.
For the next 12 months, the firm will continue to focus on flexibility – including breaking the bias that working flexibility is only for working mothers.
"Embedding a hybrid way of working for everyone is a key priority for DLA Piper over the next 12 months, as it is encouraging more of our male partners to take the full 18 weeks of parental leave available to them," Ms Matthews said.
Reflecting on the theme, Gilbert + Tobin chief people officer Anna Sparkes said the firm has "always been about giving everyone a chance to succeed" without making any assumptions about their abilities. Ms Sparkes said that once their staff are provided with opportunities, "they can show you what they are capable of".
At the end of 2021, the firm updated its parental leave policy with the aim of supporting both parents to engage in shared caring responsibilities. Irrespective of gender or caring role, staff can access 26 weeks of paid parental leave.
"One of the things we are particularly proud of is how quickly we can consider issues, recommend solutions and implement change. This agility in approach and decision-making is a clear advantage and works for the benefit of our people," Ms Sparkes said.
In the next 12 months, the firm plans to have a "bigger focus" on its cultural and social inclusion policies. Recently, its leadership approved a flexible public holiday approach to better support culturally diverse members of the team.
"We also recognise that we still have a way to go with gender equality in our partnership ranks, and this will continue to be an area of focus for us as well as continuing our focus on inclusion with Indigenous, disability and LGBTQIA+ groups," she said.
Hall & Wilcox managing partner Tony Macvean said that the firm aspires to be part of a "diverse, equitable and inclusive world", which it achieves through its Stay True value. Under this "hallmark", staff are "encouraged to bring their whole selves to work" where they can be "comfortable that they can be themselves".
Although the firm has achieved more than 50 per cent of female lawyers in their junior levels, Mr Macvean acknowledged that this declines among senior lawyers.
"We are depriving ourselves of the best talent and capability, and not reflecting our clients and communities. By having diverse teams, we make better and smarter decisions. We want to overcome any and all biases – both conscious and unconscious -  to ensure this happens," Mr Macvean said.
Reflecting on the last year, Mr Macvean said the firm is proud to have actively supported its staff through updated leave policies. It includes 26-week parental leave, an increase of co-parent leave, an introduction of leave for fertility treatment and the introduction of leave for pregnancy loss pre-20 weeks.
The firm has also introduced flexible public holiday policies and have broadened its definition of personal leave to include both physical and mental health.
Looking ahead, the firm has implemented hybrid ways of working that combines "personal benefits of flexible/remote working with the benefits of collaborating in persona and in the office". Mr Macvean added that the focus is firmly on the "workplace of the future and evolving how we work".
Hall & Wilcox will continue to roll out its Women in Leadership program, which has been running since 2018. Since it was introduced, 46 per cent of participants have been promoted, including four to partnership.
"There is still a lot of work to be done and we feel that we are in a good position to continue to improve," Mr Macvean said. "We are proud that we are on the right path and that we are working towards achieving this and have some real actions planned."
At Herbert Smith Freehills, "improving gender equity in the firm remains a top priority". It has signed onto the LCA equitable briefing policy and has developed an unconscious bias hub for its people, complete with resources for building a "more inclusive environment" where everyone can "thrive".
Moving forward, HSF will continue working on its 10 Actions for Change to improve ethnic diversity and its Eight Drivers for Gender Equality that brings together existing and new areas of focus that includes gender targets, role modelling, sponsorship, agile work, inclusive leadership, engaging with clients, parental leave, and more.
Joint managing partner for dispute resolutions globally, Anna Sutherland, has "proudly" supported female colleagues on their journey to partnership and, for the past two years, has made the safety and wellbeing of her team a top priority.
"When I was first achieving success in the legal profession, barriers facing lawyers with young families or other caring responsibilities were significant. Nevertheless, HSF has challenged those norms and we have seen progress providing more workplace flexibility and support for our people," Ms Sutherland said.
Partner and former NSW Law Society president Juliana Warner added that she is proud of the work she did as president to advocate for urgent reforms and overhaul the charter of the advancement of women in the legal profession.
"I successfully lobbied firms to adopt the charter which now covers firms employing thousands of lawyers in NSW," Ms Warner said. "I'm very confident that this initiative will help to #BreakTheBias."
For K&L Gates, the #BreakTheBias theme has provided an opportunity to have "revealing conversations" on where biases exist, particularly on pay equity, career development and opportunities for female lawyers to be recognised and rewarded.
Its existing IWD global program supports initiatives around equitable briefing practices, expands support for paid parental leave and re-connects with colleagues.
Managing partner of the Australian practice, Nick Nichola, said in the lead up to IWD, "K&L Gates ignites, lifts and promotes women by acknowledging those who inspire us and others who support gender equality".
Over the next 12 months, the firm said it will continue to support the Women in Profession and Diversity Committees. This is in addition to working with various law societies on initiatives to prevent sexual harassment.
To that end, Mr Nichola is a signatory of the Law Institute of Victoria's advocate for change initiative and K&L Gates is a signatory to the NSW Law Society and Law Institute of Victoria's charter for the advancement of women in the legal profession.
"They are two significant steps taken by the legal profession and K&L Gates is proud to be contributing to them," the firm said.
According to chief executive partner Genevieve Collins, this years' IWD theme is an "important reminder" to eradicate bias and inequality in the profession and is a call to action to identify and address barriers that prevent equal opportunities.
"We know that gender representation at all levels leads to better outcomes for clients, stronger culture and engagement within our teams and more equitable outcomes for our profession," Ms Collins commented.
Ms Collins said she is "incredibly proud" of the impact the firms' initiatives have had, particularly its focus on women in leadership. The firm has the highest number of female partners, at 45 per cent, of any national law firm of size and maintains gender balance in its non-executive board members, membership and C-suite.
This is in addition to the firm's commitment to flexible working, its sexual harassment policy with mandating reporting requirements, and its removal of any obligation on its staff to not share remuneration details with their colleagues. Parents have also been provided with additional assistance to assist with family commitments.
Over the next 12 months, Ms Collins said the firm would continue to "play an active role" in eradicating sexual harassment from the profession. This will be achieved through its sexual harassment and personal relationships policies and, importantly, setting a benchmark for other law firms by inspiring important conversations.
On top of improving existing policies, Ms Collins said the firm would enhance learning and development: "This includes dedicated training for early-career lawyers whose introduction to the workforce has been impacted by repeated lockdowns."
Some key initiatives over the last year have been the new "no bystanders" policy on sexual harassment and bullying and the introduction of domestic violence leave. Chief executive John Nerurker said they could not afford to "have a culture where the firm says all the right things externally but somehow doesn't act on those things internally".   
The bystanders policy is a way of "clarifying our expectations for everyone at Mills Oakley", Mr Nerurker said. He added that the current internal research puts confidence in this policy at 95 per cent, which is a good start – "but we need to explore what needs to be done to push that confidence higher".
"Having introduced our no bystanders policy, we want to make sure that there are no hidden barriers to the operation of this policy. It is one thing to announce a policy, it is another for everyone to have complete confidence in the confidentiality and fairness of the processes behind it," Mr Nerurker said.
Mr Nerurker said the firm is also proud of MOSAIC, its D&I committee that has been recently refreshed with a new membership and new leader.
In 2022, he said the firm would see a "more diverse partnership". Out of eight lawyers who are on track for the next round of partner promotions, seven are women.
"They are not there yet, but if they succeed they will have done so through their own hard work and commitment to excellence and it will be a demonstration that our meritocratic promotions system delivers careers advancement for everyone," he said.
MinterEllison
MinterEllison said it values diversity in all forms and understands that breaking biases is critical to creating an inclusive workplace.
In 2021, the firm introduced a new parental leave policy that it hopes will encourage more men to take parental leave. Paid primary and secondary carers leave is also available any time in the first 24 months from birth or adoption.
In addition, MinterEllison increased access to emergency childcare, virtual vacation and after school care, and parenting advice and education through a new partnership with parenting services provider Karitane.  
Over the next year, the firm will continue to commit to the LCA's target for gender equitable briefing in the legal profession, work with the Champions of Change Coalition on the Disrupting the System Report, and will continue to support the tireless efforts of the Pink Elephants Support Network's Leave for Loss Campaign to provide paid leave to women who miscarry 20 before 20 weeks.
Commenting on the firm's D&I commitments, CEO and managing partner Virginia Briggs said: "As a firm, we're committed to gender equality as a strategic imperative.
"This includes commitments to equal pay, leadership representation, agile working and a workplace free from bullying, discrimination and harassment. At a personal level, I am very proud to be a member of the Champions of Change Coalition, reflecting my commitment to gender equality and advancing more and diverse women into leadership, including at our firm."
At Norton Rose Fulbright, chief executive partner Alison Deitz said they are working hard to "ensure there are no barriers to success and opportunity for particular cohorts over others". The firm does this by analysing the decision-making process, putting in place bespoke programs to create equity for marginalised groups and upskilling people in the areas of leadership, unconscious bias, and active inclusion.
In the past year, Ms Deitz said the firm has "enabled far more working from home" with a focus on technology and wellbeing. This flexibility, she added, is key and will be a main focus for the firm over the next 12 months.
"We gave broad encouragement for flexible work and the needs of team members, clients and the business," Ms Deitz said.
"We'll continue to analyse how that is operating over the next year and keep a regular dialogue with our people so we can make improvements as needed. We also need to continue to increase the number of male role models who work in a hybrid work model to keep encouraging equitable access to flexibility for all our people."
This is in addition to the interactive Respect@Work training program that uses a range of scenarios to "build greater awareness and encourage open discussion about the issues of respect, bullying and harassment in Australian workplaces".
Reflecting on the last few years, Sparke Helmore commercial insurance partner and diversity and inclusion committee chair, Gillian Davidson, said there is "much to be proud of" when it comes to the development and progression of women. For example, 75 per cent of partner promotions were female.
The IWD 2022 theme is a way to "encourage us to make sure we are continuing to provide a supportive environment for our people, and in particular our women, to progress". Ms Davidson said this means proactively seeking to understand how gender stereotypes and biases play out in all areas of the workplace.
 With the pandemic affecting day-to-day working, the firm redesigned its approach to its wellbeing strategy and the resources available to provide a "clear vision" of its commitment in the space, "but also be able to react and respond to the needs of our people as raised with us as a firm" through its various networks.
The wellbeing strategy included a "lockdown leave" policy that could be accessed once a fortnight for caring responsibilities (without needing to access annual leave), a daily 30-minute wellbeing class, and a wellbeing check-in with female partners that recognised the heightened impact from the pandemic.
In next year, the firm will focus on how to continue to build on this strong foundation.
"In particular, we will be reviewing our approach to supporting our people with parental and caring responsibilities, acknowledging the opportunity we have to address the gendered caring divide that still exists and is a barrier to the equitable experience of work for people of all genders," Ms Davidson said.