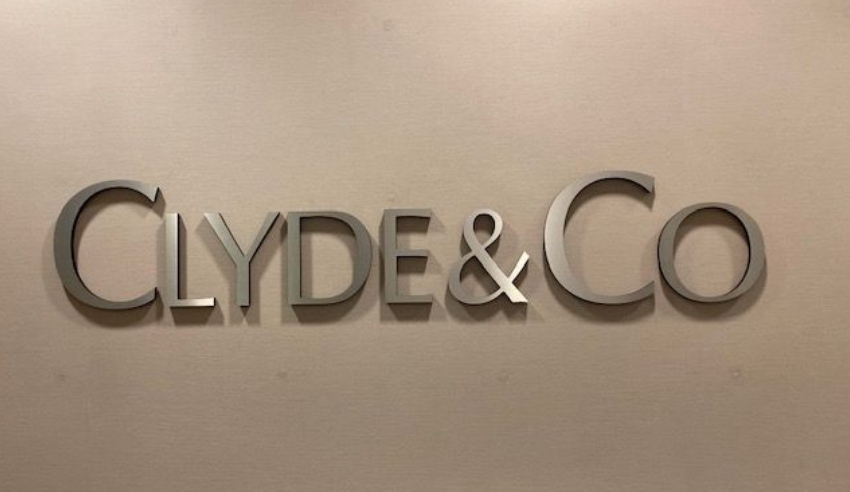 Global law firm Clyde & Co has unveiled a new risk advisory practice for the Asia-Pacific region, which it says will further strengthen its "market-leading" cyber-incident response and digital law team in Australia.
The new offering, the firm said in a statement, meets the "rapidly increasing client demand" that is resulting from heightened pressure on organisations to continually improve their cyber security position.
Speaking about the new practice, Clyde & Co partner and global co-head of cyber John Moran said: "Organisations across Australia and New Zealand are facing ever-rising expectations when it comes to being ready for, responding to and recovering from cyber incidents."
The new offering will be led by Clyde & Co cyber risk principal Chris McLaughlin, whose team will provide information security and cyber risk advisory services to help clients improve the cyber resilience of their systems, processes and people.
He arrived at the firm from Aon – where he served as head of Australian cyber solutions – and represents, the firm said, an ongoing expansion of its global technology and cyber risk offering to meet the rapidly increasing demand for cyber, privacy and digital advice. Mr McLaughlin has also worked at PwC, Gartner, EY and IBM.
Mr Moran: "We're delighted to have Chris on board to lead our cyber risk advisory practice. Chris and his team will provide independent, technology/vendor neutral advice on how organisations can improve the cyber resilience of their systems, processes and people."
Mr McLaughlin added: "As the cyber risk landscape continues to evolve, it's more important than ever for organisations to be targeted in their approach to uplifting their security.
"I'm looking forward to working with our clients to help them prioritise security-enhancing activities that are pragmatic and help them get the most out of their security investment."