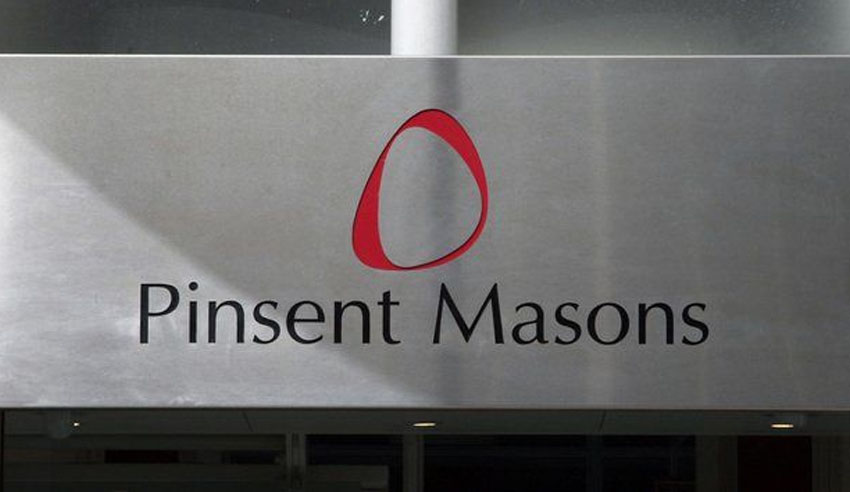 Multinational law firm Pinsent Masons has unveiled a new leadership structure in the Asia-Pacific region, with a Melbourne-based partner set to take up the newly created position of head of APAC.
Pinsent Masons has implemented a change in leadership structure in the Asia-Pacific region as it enters its next phase of strategic growth across the region.
The firm has experienced "continued growth" across APAC in recent years, it said in a statement, with revenue going up by more than 20 per cent in the last three years and headcount also increasing in that time.
James Morgan-Payler, who has been with the firm since mid-2019, prior to which he was a partner at Norton Rose Fulbright for nearly 10 years, has been appointed as the inaugural head of Asia-Pacific region, while Singapore-based Johanna Murray will be the region's first chief executive officer.
Pinsent Mason's strategic management team in APAC will also comprise Matthew Croagh (head of Australia), Ian Laing (head of Singapore), Alvin Ho (representative for Hong Kong), Kanyi Lui (representative for China), Melanie Grimmitt (global sector head for energy) and Hammad Akhtar (global practice head for transactional services).
The news follows the promotion of two new partners in April 2022.
Mr Morgan-Payler said: "Pinsent Masons is known for its in-depth sectoral expertise, combined with a multinational network that serves our global client base.
"Connectivity and the ability to provide our breadth of skillsets is highly valued among our clients. Our new management structure will play a vital role in enhancing our client service delivery as we continue to grow and mature across Asia Pacific."
Pinsent Masons managing partner John Cleland added: "The Asia Pacific region has been growing significantly for many years. The firm is committed to investing in the region and ensuring that our leadership remains ready for the opportunities ahead."
Pinsent Masons has "longstanding bases" in China and Singapore and launched in Melbourne and Sydney in 2016 and then Perth in 2017.