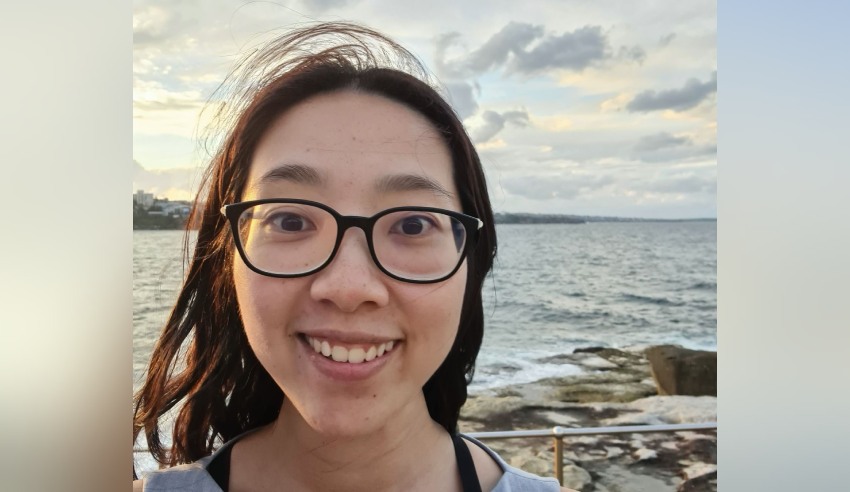 If emerging leaders in law want to better develop their personal brands, they should consider getting involved in extracurricular activities with their employers, writes Mei Gong.
The hot topic these days on accelerating your career involves building your personal brand.
Whether that's through building a social media presence – TikTok, LinkedIn, Instagram, Twitter, YouTube, doing side hustles or extracurriculars (whether within your firm or external to it), the options to define your personal brand are endless (and at times, paralysing).
Now, I am not an overnight success. I didn't build a social enterprise (or at least haven't yet), don't have tens of thousands of subscribers or followers on any of the above social media platforms (even if you combine all of them), and I am still figuring my career path out, so what can I tell you about building a personal brand?
As a junior lawyer, I am still very much a work in progress, but one thing I have done is I have tried out almost every extracurricular available in my firm. This includes social sports, pro bono work, and being a member of various internal firm committees at various times. My committee roles involved supporting young professionals to network, empowering female lawyers to connect and grow, and advancing legal innovation-related initiatives to inspire junior lawyers to reimagine legal practice.
So having dipped my toes in all of the above, here is a snapshot of what I have learnt so far to help you decide whether you should join an extracurricular (or two or three if you can manage it) in your law firm as a way to build your personal brand.
What you should know before you join an extracurricular within your firm
While each person's circumstance will be different, here are some questions you should have a clear answer to before joining any extracurricular within your firm:
Why do you want to join the extracurricular? Do you want to know the people? Are you passionate about the cause? Do you want to try something new? Do you want to expand your internal profile? Do you know of a colleague that has joined? How did they find the experience?

What do you know about the selection process for the extracurricular? Is it welcome to all? Is it based on periodic selection? What roles are available to someone at your career stage? Who do you need to contact for more information?

How much time commitment does this extracurricular require? How much free time do you realistically have? Can you predictably carve out a chunk of time out (or is it that your work is unpredictable) so you have no guarantee that you can make it to any meetings/outings?
Taking the time to reflect on these questions will allow you to have a clear idea of why you want to do the extracurricular and what you are looking to get out of it.
Pros and cons
The key pros are:
It is a great way to meet people outside of your practice area and build your internal profile. If you are lucky, you may even make some work friends along the way! You will also have the opportunity to learn new skills (whether that be on how to play a new sport, leadership, learning how to use new software applications or any other skills you may have set your mind to).

Develop a deeper understanding of, and play a part in, advancing the broader objectives of the firm. This could be in social justice, diversity and inclusion, social events within the firm or whatever other cause/area you choose to devote your time to.

Develop a greater sense of belonging and connectedness to your workplace. Let's face it, it can be difficult to connect with work colleagues when we have different schedules/commitments, so if there is a chance to connect in other ways (i.e. playing a sport together, collaborating on a non-work-related project), why not try it out!
The key cons are:
It can be hard to find a predictable chunk of time to squeeze in these activities as a junior. This is particularly the case if you don't know what will come across your desk on any given day. Consider whether you can notify your team in advance (if it is a predictable block of time) or whether it is possible to squeeze it in outside of work. However, if your workload is truly hectic, do not force yourself to do extracurriculars on top of that – your wellness should come first. The extra sentence or two the extracurricular will add to your resume is not worth sacrificing your wellness for.

Be prepared to learn the procedures and approval processes within the law firm (which may be different for each event/extracurricular you choose). Things do not happen instantly within a law firm. There are policies and processes you need to follow, which takes time, patience, and a lot of stakeholder management skills (which I think in itself can be a good skill to develop).
Concluding thoughts
There will be many ways and opportunities to build your personal brand as a junior lawyer other than what I have focused on in this article. So, if after the above self-reflection and research, you figure it is not for you, that's totally fine, and I am sure you will rock your career path in any way you choose.
But if you do decide that you want to give an extracurricular within your firm a go, then don't wait; give it a try as soon as you can. Send that email to the organiser introducing yourself and see whether there is an opportunity. Even better if you organise a coffee (virtual or physical) to have a chat with them. Keep an eye (and ear) out for new vacancies on committees or other extracurriculars as they arise.
For those of us who want to think through the worst-case scenarios (me included), what's the worst that can happen? Not a lot, actually. If you don't get the extracurricular you want, chances are people will see your passion and sincerity and guide you to other interim opportunities that will broaden your perspectives.
And, if you do get into the extracurricular but end up not liking it for whatever reason? That's totally fine; just make sure you give sufficient notice to the organiser and wrap up things you were working on so that the extra spot can go to another eager individual.
So, all in all, lots to gain and not a lot to lose! Have a go and see where you land!
Mei Gong was a finalist in the Competition, Trade and Regulation category at the 30 Under 30 Awards 2021. She is a mentor to junior lawyers, both through formal programs and on an informal basis. The views expressed in this article are her own and are not intended to represent her employer in any way.