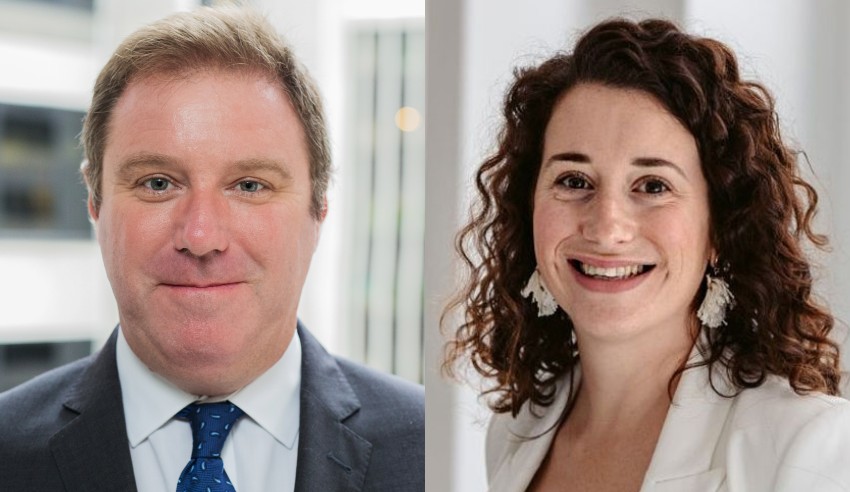 If senior legal practitioners are working from home, do junior lawyers miss out on learning opportunities? Are there ways to overcome these challenges?
Swaab partner Michael Byrnes and Resolution123 founder and principal Carly Stebbing discussed the impact that working from home might have on the learning opportunities for those new to the profession in a recent episode of The Lawyers Weekly Show. The conversation included challenging whether learning in the office really is best, and how to use technology to bridge any, perceived, gaps.
Thinking about what might be missing for legal professionals when people aren't always in the office, Mr Byrnes shared his concerns for those new to the profession: "I think there could be a concern with training and development for junior lawyers. I think it can be more difficult to train and develop a junior lawyer when it's done virtually when they're working from home."
He added: "I think that is something that suffered during the course of the pandemic, unfortunately."
Ms Stebbing brought a different lens to this concern, sharing her experience prior to Resolution123 of working in an office where partners weren't accessible simply because they were physically in the building. She shared that she tells her current employees: "My experience as a junior lawyer was that the partner would sit in their office with their door closed ... when I was in an office, the partner was in their office with the door closed."
She continued: "You didn't go and interrupt them when they were in their flow. You got called into their office. You could maybe knock and hesitantly ask if you could come in."
Ms Stebbing did note that the profession is now shifting towards hot-desking and having everyone together.
Mr Byrnes said that junior legal professionals might also have a very different (and more challenging) working-from-home set-up to their superiors in a firm, creating a double disadvantage if they also feel like they're missing learning opportunities:
"[Working from home] can pose some challenges for junior lawyers so that while they've got the flexibility of working from home, in my experience, some of them actually don't like working from home. One, because they lose that direct contact with a mentor or a supervisor; and it compromises the training and development that they receive. And secondly, because the actual accommodation that they're working from, isn't all that pleasant."
Mr Byrnes explained: "The house that they have or apartment that they have serves perfectly well as a place to live, but not necessarily a place to work. And they're often cheek by jowl with the others that they live with in terms of all of them doing their work.
"That's an issue that I think is sometimes missed in the discussion around work from home, because it often is directed by, or the participants in those discussions, are often more senior practitioners rather than hearing the perspectives of junior lawyers."
As the leader of a virtual law firm, Ms Stebbing shared some practical advice for overcoming training concerns when legal professionals are working remotely. She explained that: "We were always set up to work remotely. We were never set up to work from one place. It's an online virtual firm. So, we did [prior to the COVID-19 lockdowns] have a place we could meet so that we could have those moments of connection. But we also worked remotely." Ms Stebbing added that the team included junior graduates and those with up to two years of experience.
To keep her junior staff connected to her, Ms Stebbing shared: "We had [a] chat set up where they could access me all of the time. They could call me anytime. We could quickly jump onto a video conversation. When they worked in documents, we all had online access to the documents and we could see the edits being made at the same time. So, my view was that the way we were working, and because it was set up like that from the beginning, meant that they actually had, as juniors, more access to me as the partner and supervising solicitor than they might have had in traditional practice."
Ms Stebbing did, however, concede: "The thing that I think was still missing and that you need for that in-office experience is that learning by osmosis a bit. Where they just hear conversations, they hear how you as a partner are talking to a client and they're learning from that."
She added: "They might not be sitting in the office with you, listening to that conversation. Because obviously that can be undertaken virtually, you can add them into the call, but it's those sidebars basically, that they learn from. And I think that is something that's very difficult to recreate at home."
For more tips on working from home, and some of the challenges you might need to overcome, listen to the full podcast.
The transcript of this podcast episode was slightly edited for publishing purposes. To listen to the full conversation with Michael Byrnes and Carly Stebbing, click below: