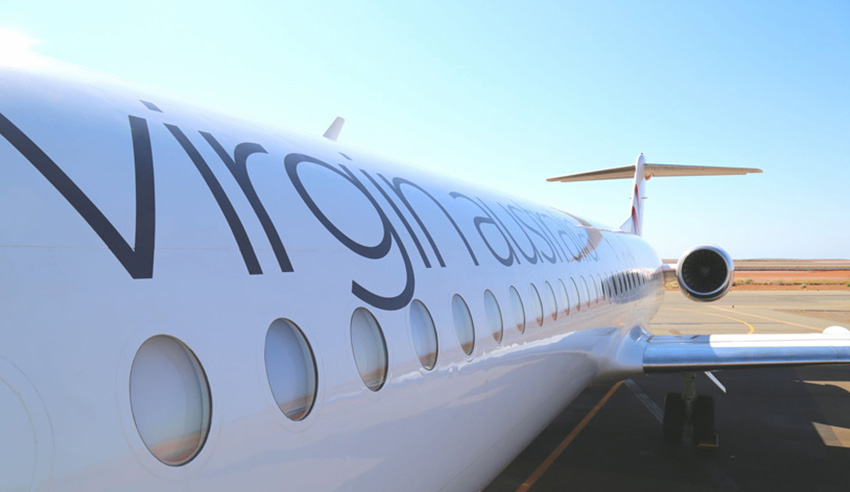 Virgin Australia has been hit with a class action after allegedly failing to disclose its financial position in a 2019 prospectus.
Former Virgin Australia bondholders have launched a class action against the airline's former chief executive and chairman – who allege Virgin exaggerated its finances during a prospectus in November 2019 to buy out shareholders of its Velocity frequent flyer loyalty program.
The acquisition had an estimated cost of $700 million, during which investors were invited to buy unsecured notes at $100 per note and a minimum of 50 notes.
However, less than six months after the capital raise, the COVID pandemic hit, and Virgin filed for voluntary administration in April 2020 with debts in excess of $7 billion.
As reported by Australian Aviation, it is thought around $2.1 billion of this debt was allocated to bondholders.
As such, the class action accuses Virgin Australia of misleading and deceptive conduct, in terms of the funds it would have after the acquisition and the airline's ability to meet loan obligations.
This follows the sale of Virgin Australia to Bain Capital in 2020, whereby unsecured creditors, including bondholders, received between just 9¢ and 13¢ on the dollar on their investment.
Virgin Australia also entered into a deed of company arrangement in November 2020 – meaning that any liabilities from before that date will not impact the company financially moving forward.
"We understand that legal proceedings have been filed against Virgin Australia Holdings Limited, Elizabeth Bryan and Paul Scurrah in the Federal Court. We understand that the proceedings relate to a prospectus issued in 2019, prior to the company entering and subsequently exiting voluntary administration as a privately owned company with new owners and a new management team," a spokesperson for the airline said.
"Virgin Australia has not yet been served with the proceedings so it is not in a position to comment on the substance of the matter. Regardless, Virgin Australia does not expect any financial consequence to the company from these proceedings."
Filed in the Federal Court this week, the class action – which has named former CEO Paul Scurrah and chairman Elizabeth Bryan as respondents – is being funded by Balance Legal Capital and being led by Corrs Chambers Westgarth.
A spokesperson from Corrs Chambers Westgarth told Lawyers Weekly: "We do not comment on ongoing litigation, but we have received an overwhelming level of support and enthusiasm from affected investors since we have commenced working on this project."