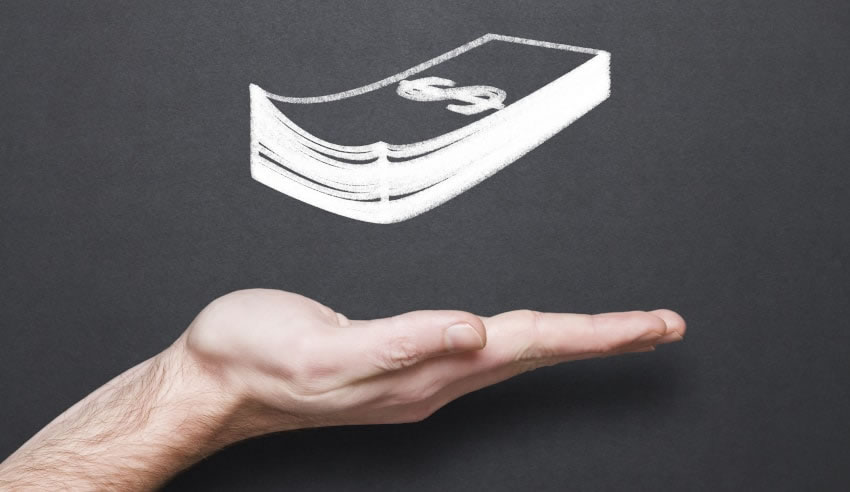 Three recruiters are unconvinced – at this stage – that a potential recession in Australia will have much of an impact upon the salaries of legal professionals.
As some global economies head towards recession, NAB chief economist Alan Oster warns there could be flow-through implications in Australia.
NAB research had predicted – as reported by Lawyers Weekly's sister brand Mortgage Business – that growth in the United States would slow to zero for a couple of quarters, and that had raised concerns about the implications for the world economy.
"If you can't grow your economy much for an extended period, and unemployment is going up more than half a percent, that's a recession," Mr Oster said.
"We're quite concerned about a couple of years of below average growth and what that means in Australia."
Furthering fears of a recession in Australia is the likelihood of continued interest rate hikes from the Reserve Bank between now and the new year.
Speaking at an event hosted by the American Chamber of Commerce in Australia earlier this week, RBA governor Philip Lowe said that the RBA is not on a pre-set interest rate path and dismissed a 75-basis point (bp) interest rate lift in July, as witnessed this month in the Unites States, where inflation rates are much steeper.
Asked what he thought of market pundits tipping a rate of 4 per cent in December, Dr Lowe explained that, to get there, Australia would have to undergo the sharpest tightening of monetary policy it has ever experienced.
"I'll leave to others to come to the judgement whether they think that's reasonable. An increase in interest rates of that magnitude would have a first-order effect on consumption, mortgage payments, confidence and slow the economy quite a lot," he said.
"So, I don't think it's particularly likely," Dr Lowe noted, but he cautioned that "the market has been a better judge of where interest rates are going than we have over the past few years".
A recession in Australia may or may not occur. Even the threat of such an event, however, will have lawyers looking for new roles concerned about the impacts upon prospective salaries.
According to Carlyle Kingswood Global director, in-house (legal and governance) Phillip Hunter, the buffer that Australia has, which may negate the prospect of a recession, is the impact of having closed borders at the height of the pandemic.
"Across a broad range of industries there has been a lack of supply of qualified staff to accommodate the natural demand for services. We are seeing the impact across the legal, accounting, consulting and technology sectors which naturally will take qualified professional migrants in non-crisis times," he explained.
"As a result, we have an imbalance which may potentially take a reasonable amount of time to re-align.
"The result will be a need to continue a talent acquisition strategy to reflect a candidate short market for the short to medium term. Salaries will remain resilient as a consequence."
Will a recession affect legal salaries?
The simple answer, Burgess Paluch Legal Recruitment director Paul Burgess said, is "not really".
"While a threat of recession may take some of the heat out of legal salaries at the very top end, it is likely to take an actual recession to have a marked effect.
"Most law firms are still under-staffed in key areas to the point that it will likely take a significant dampening in demand over time to cause firms to pull back hard on the reins. Before salaries are impacted, we would need to see a reduction in demand and increased supply, and the market ought to have at least 6-12 months of fat in it before that occurs," he outlined.
"There have been some initial signs the market is going to slow, for example, the losses in the ASX have seen a change in appetite for IPOs, and with it, the hiring needs for teams servicing the IPO market have already reduced."
At least for the time being, Mr Hunter noted, lawyer salaries will not be affected, particularly as such professionals are in short supply.
Lawyers, he said, tend to be busy throughout the economic cycle. In a bull market, he detailed, there is increased M&A activity and greater production, and in a bear market, insolvency and restructuring and divestments rise.
"If anything, in-house lawyer salaries tend to increase, as they did around the GFC, as corporates expect more done in-house to reduce external legal spend," he pointed out.
"They aren't recession proof, but close to it."
Supporting this is G2 Legal Australian director Daniel Stirling's view that legal salaries are starting from a strong position of recent growth, due to several factors, including the recent positive economic and business conditions generating a large volume of legal work in most areas.
Further to Mr Hunter's point about lawyers being in short supply, Mr Stirling said there is a high demand across all major sectors, namely the domestic and international law firm and in-house markets.
"This competition and supply/demand ratio has driven salaries even higher particularly at the junior to mid-level. For example, we recently reviewed our in-house salary placement data over the last two financial years and found that the average salary had increased by 15 per cent (at three years) and 23 per cent (at five years).
"So, I think it would have to be a fairly major recession to counter all of those salary drivers and to reverse the trend," Mr Stirling deduced.
"Of course, more modest salary growth combined with increased inflation can still have an effect on relative wages, but I don't foresee a large negative impact in the short to medium term."
How employers can respond
If the economy does take a negative turn, Mr Stirling explained, then employers may not have the ability to use salary as a major lever for attracting and retaining staff.
"That said, many employees have started to value other aspects of their employer's value proposition such as flexibility, diversity and social impact as well as just salary. This may be an opportunity for employers to initiate genuine change and stand out from the crowd," he said.
Mr Burgess agreed: "Pay well, incentivise well, offer as much flexibility and work from home as their competitors (or more). Ensure staff are engaged, feel appreciated and appropriately challenged. Keep on top of changes in salaries and work practices and ensure they are not slipping behind."
When creating such professional environments, Mr Hunter added, employers cannot simply bank on the lure of loyalty and money.
"With the current strength of the employment market and with external pressures (e.g., rising interest rates and inflation), staff might consider a new job the easiest path to a pay rise … and it usually is," he warned.
What prospective employees can do
Candidates should view the situation "with calmness and confidence, but not arrogance", Mr Burgess advised.
"Demand within the legal market will shift – some would say there are already very small signs we have reached peak demand – and when it does ensure you are settled in your role, and ready to stay. If you are contemplating a move, get in before the market shifts," he suggested.
Mr Hunter agreed, saying that lawyers shouldn't overextend themselves or make knee-jerk moves.
They should, he argued, "play the long game (where possible)".
"Realise the grass isn't always greener ... the market saw an increase in the number of people changing roles over the last two years, but also saw a high percentage of them change roles again, some even returning to their previous employer," he said.
"Money doesn't always make you happier, or life easier, when things are tough, and pressure increases … a supportive, enjoyable, and rewarding culture is better than a few extra dollars."
Ultimately, Mr Stirling reflected, most employees are realistic and understand that a downturn can impact salaries and bonuses.
"This may mean that expectations in salary reviews or job negotiations may have to be tempered slightly," he noted.
"This doesn't mean that you should accept less than your market rate or value, but to look longer term and consider whether this is the right role holistically rather than just which organisation is paying most. In prior recessions and downturns, employees have also tended to focus more on stability and certainty in considering a new role rather than which one may be paying more today."