Draw Clients with Intelligent Legal Tech
The legal system is a wilderness for law firms' clients, littered with unknowns, processes and technicalities. A thorough understanding of the market is key to driving inquiries and satisfying prospective clients that your law firm is the perfect fit for them.
Settify has approximately 500 clients globally, and their research showed that 44% of client enquiries to law firms occurred outside office hours. The survey results demonstrate 6 key areas where the AI-driven client intake solution facilitated operations and enhanced value to firms and their clients.
Converting prospects – Law firms benefit from engaging potential clients in the search phase when they are most open to a relationship with a firm. Survey results showed that once a person invested time and energy into the online onboarding process (from which law firms receive valuable information relevant to their matter), they would be less inclined to keep searching for another firm, provided that the experience and information were helpful.
Educating the client about the legal process – Of the 10,900 Settify law firm clients surveyed, the primary motivation for initial online searches was to "understand the legal process", followed by wanting the process to be quick and easy with a personable service.
Technology that is personal – The research found that the law firm's prospective client's decision to engage a particular firm was due to their need for "personal service", albeit recognising the first interaction was technologically driven. This illustrated that clients were exceptant for technology that created a user experience that felt personal and relative to them.
Response time – Prompt follow-up is essential. Settify's analysis of client survey data showed that high client conversion rates were invariably linked with prompt callbacks by the law firm. The data showed that the likelihood of conversion increased by 95% if the firm called the potential client within 1 hour of the notification of the completed intake form. In contrast, slow response times markedly decreased the likelihood of conversion.
Capture clients outside office hours - Of the 10,900 Settify users polled, 44% used the platform outside office hours. This statistic highlighted the benefit of 24/7 availability all year-round for law firms. 
Integrations – Law firms require data to flow effortlessly between their internal systems. Integrating practice management systems such as LEAP, Smokeball and FilePro with Settify has proven to save approximately 20 minutes per matter by having the information and documents supplied by the client seamlessly migrated to the firm's PMS.
First impressions count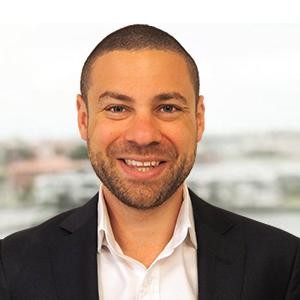 "First impressions count when developing strong client/lawyer relationships. Consequently, re-imagining initial consultations between lawyers and clients have been a catalyst for change. For this reason, law firms are becoming more sophisticated with their client intake process. Smart technology has proven to encourage potential clients to commence their matter online. These clients appreciate firms that remove obstacles and make the initial engagement easier and more convenient for them," stated Paul Psaltis, Global CEO at Settify. 
Psaltis continued, "Our dedicated team drive Settify's growth and success. We are honoured to have received international recognition, working within a business that allows us to indulge in our passions while continuing our commitment to our clients." 
About Settify
Settify is an award-winning AI-driven client intake solution made by lawyers for lawyers. About 500 global firms use Settify to increase client conversion, improve accuracy and efficiency, substantially reduce data entry time, and help clients feel empowered and confident when meeting their lawyers for the first time.
Settify uses AI-driven technology to emulate an interactive conversation with the client, asking relevant questions about their situation and prompting for supporting documents. The logic-based algorithm generates tailored information for the client pertinent to their circumstances. With the often tedious fact-finding process completed before the initial meeting, lawyers receive the client's instructions in the form of an easy-to-read brief enabling them to devote that first meeting to building rapport, addressing concerns and discussing strategies and next steps: returning the focus to people, not paperwork.
In an environment where so much is at stake for law firms and their clients, the importance of innovation and development should not be underestimated. Along with its Family Law platform, Settify's team has also developed client intake systems for Wills, Probate and Estate Disputes practices. The premise behind Settify and its innovative technology is to make the law more personable and accessible and ensure brilliant first meetings. Every time.
Click on the link to book a demo with Settify.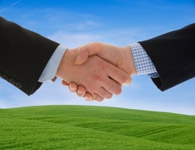 National law firm Holding Redlich has established a three-year partnership with Arts Centre Melbourne.