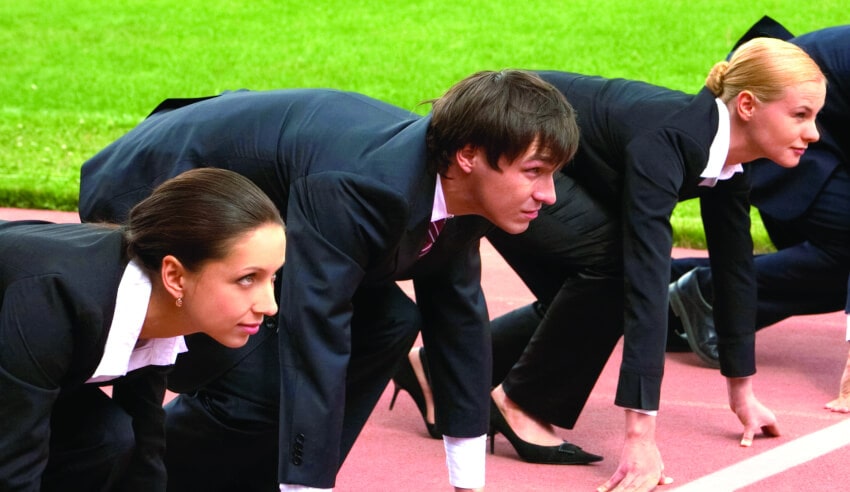 A report has found that women outnumbered men in the Australian legal profession in 2016 for the first time ever, although they still hold far fewer senior leadership positions.
The Law Society of NSW released the National Profile of Solicitors 2016 report yesterday. Research and consultancy firm Urbis conducted the research on behalf of the society, compiling data on factors such as age, gender, location and sector of legal professionals around Australia.
The report found that female lawyers slightly outnumbered males in 2016, with 35,799 (50.1 per cent) compared with 35,710 (49.9 per cent).
This was up from the 46.3 per cent female representation in the profession in 2011. The report said women are entering the profession at a higher rate than men, with a 34.2 per cent increase in the number of female lawyers since 2011 compared with 15.6 per cent for men.
Law Society of NSW CEO Michael Tidball said the growing number of female lawyers highlighted the importance of law firms and societies implementing strategies to boost the representation of women in leadership positions.
"We have made significant advances in all areas of practice to assist the retention and career progression of women in the profession, however impediments still remain," he said.
Recent research from the Women Lawyers' Association of NSW found that women made up just 18 per cent of equity partners, despite being equally represented at senior associate level.
Mr Tidball said that although most firms have flexible working policies, many fail to translate these policies into reality. He said this was cited as one of the biggest barriers to women's career advancement.
"The legal profession must assist men and women to better balance their professional and other commitments," he said.
The in-house sector is performing better in terms of gender diversity in leadership. Recent research from the Association of Corporate Counsel Australia found that 50 per cent of corporate legal departments in Australia and New Zealand are led by women.
The Law Society's report also found that there was a 24 per cent increase in the overall number of lawyers between 2011 and 2016. Sixty-nine per cent of practising solicitors in 2016 worked in private practice, 15.9 per cent in in-house and 10 per cent in government.
Interestingly, the number of lawyers aged 24 or younger decreased by 14.9 per cent between 2014 and 2016.