Goodbye job applications, hello dream career
Seize control of your career and design the future you deserve with
Issues and challenges for company secretaries this coming year
Company secretaries must be "the eyes" of the business when navigating cultural and regulatory hurdles in order to ensure the ongoing success of their respective companies, argues Megan Motto.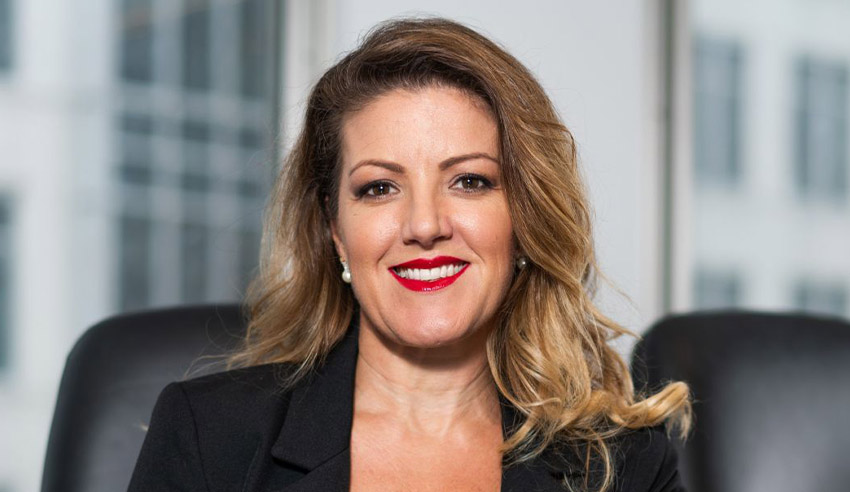 In conversation with Lawyers Weekly, Governance Institute of Australia CEO Megan Motto said there is a "huge" number of regulatory changes looming over the new financial year.
You're out of free articles for this month
To continue reading the rest of this article, please log in.
Create free account to get unlimited news articles and more!
"Beyond the Hayne royal commission, this year also sees new, non-financial reporting requirements as part of the ASX Corporate Governance Principles and Recommendations, new Modern Slavery law requirements, and new whistleblower legislation in the Corporations Act," she explained.
"All of these are coming live at once, on top of pre-existing reporting requirements. This places a lot of reporting and compliance pressures on company secretaries and other governance professionals assisting them."
But, culturally, there are also voluminous changes afoot, Ms Motto continued, including requirements around sustainability reporting, #MeToo and evolving notions of executive and board-level diversity, all of which culminates "into an even stronger cultural trend", she said.
"So, it's not just the scope of the changes we are seeing, it's the speed with which they need to be actioned. Boards, executives and even activist shareholders now demand higher-quality information, in greater quantities than ever before, faster, as are the revitalised regulators.
"We are moving away from the shareholder primacy model in financial reporting, to something completely new. As we head into AGM season, you can imagine there is an intense pressure to perform on company secretaries and governance professionals, who are attempting to advise their organisation's leadership."
When asked how best company secretaries can rise to the looming challenges, Ms Motto acknowledged that the new reporting and compliance metrics, particularly the "non-financial" ones, will be tough for those officers, as they will have to learn how to balance multiple competing interests.
"The governance basics are obvious: build good policy frameworks, get good people providing advice, build new policies that fit, challenge your risk committees, embed company values throughout the organisation, and ensure your people live up to them," she advised.
VIEW ALL
"One a personal level: take time out to network with your peers across the industry. Everyone is facing the same challenges, collaborate with them to compare notes, share insights and mentor each other through these challenges. Our association works to foster those relationships too.
"Take the time to educate yourself. Stay ahead of the curve. Expand your professional interests to enable your role to be more flexible and agile in the face of these changes. Take a course in something unrelated to your field, to challenge your thinking and expand your mindset."
On the question of how company secretaries can be supported by the rest of the legal team in the new regulatory and compliance regimes, she said that such teams must better understand and appreciate how the new landscape will affect all players within the business and take a more holistic approach to daily tasks.
"One of the biggest challenges the legal profession will face is moving from the traditional legal advice role, an amoral technical function. You can no longer just provide advice 'to the letter of the law', it has to factor in culture and ethics. As Hayne put it: it is no longer about 'can we do it?'; it's 'should we do it?'," she posited.
"There has to be a heightened appreciation of the breadth and complexity of the advice given, the ramifications thereof, and a move beyond technicalities to provide holistic advice."
This, of course, will not be easy, Ms Motto ceded.
"This new world is not black and white. There is no 'cheat sheet' formula for climate change reporting. Culture is not a numeric metric on a spreadsheet. Diversity is not easily defined in billable hours — it has to factor in culture, ethics and reputation management."
And, more broadly, company secretaries and legal teams "need to collaborate better, collate and share information continuously, as a day-to-day function", she concluded.
"Company secretaries will be expected to operate as 'the eyes' of an organisation, an umbrella function covering all departments — from legal to people and culture," she said.
"Hayne has helped it become one of the most important organisational functions, which has been reflected in the fact that our recent remuneration survey showed a 24 per cent increase in remuneration for company secretaries in the financial sector, post-Hayne."
Ms Motto's comments followed her remarks on the same topic at the recent Governance Institute Risk Management Forum held in Sydney.
This email address is being protected from spambots. You need JavaScript enabled to view it.