Goodbye job applications, hello dream career
Seize control of your career and design the future you deserve with
What's working with blockchain, and how can in-house teams better capitalise?
There have been a number of successful blockchain projects in recent times, and it is critical that in-house legal teams not only learn from these successes but also find ways to better collaborate with such projects, argues one law firm partner.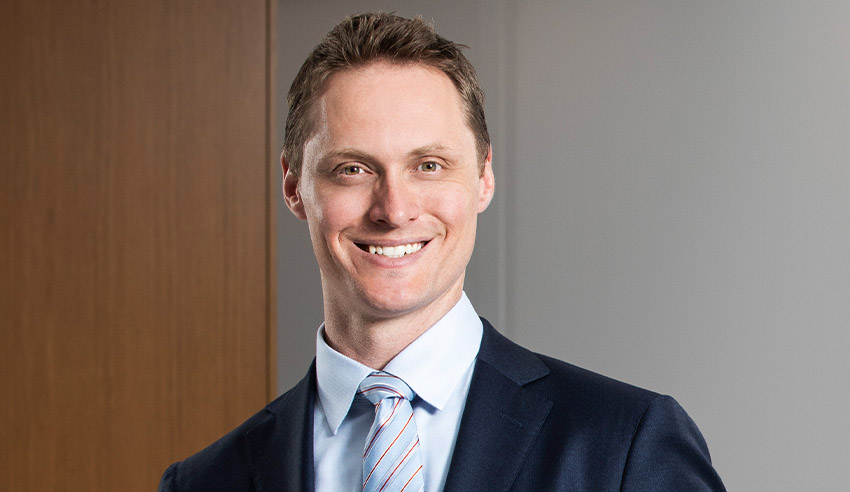 What are some recent successful blockchain projects?
You're out of free articles for this month
To continue reading the rest of this article, please log in.
Create free account to get unlimited news articles and more!
Speaking to Lawyers Weekly, Piper Alderman partner Michael Bacina identified a handful of successful blockchain projects around the globe which offer lessons for those in law – not just in-house.
Recently the US Algorand project toured Australia. This project was co-founded by Silvio Micali, professor at MIT and one of the co-developers of some fundamental cryptographic maths which underpins many blockchains. This is a second-generation blockchain which solves many of the issues faced by bitcoin and other early blockchains in relation to scaling up of transaction speeds," Mr Bacina explained.
"It also is offering easier tools for, ultimately, 'no code required' creation of smart legal contracts for deployment, which is a Holy Grail for the traditionally conservative legal industry to be able to support.
"In Australia, the Bricklet project was announced in late September in South Australia (which Piper Alderman is advising). Bricklet is selling fractionalised real estate with a blockchain backend as a wholesale managed investment scheme and offering a price point for investors to reach property ownership which should be attractive. It is significantly different from previous property fractionalisation projects."
Lately, he said, "Lygon is another project to watch, involving a consortia of landlords and major banks using blockchain to issue (and ultimately, but not just yet, redeem) bank guarantees in connection with leases. This project has the potential to expand digital bank guarantee into many commercial relationships, including critically the construction space."
What can others learn from these successful projects?
Preparation and patience is key, Mr Bacina advised.
VIEW ALL
"Bricklet has engaged with land title offices and government at early stages to explore and modify their plans. Lygon has had a two-year journey to launch, which is quite fast considering the hurdles in the legal and compliance divisions at the major banks and involvement of such major landlord companies," he noted.
"Any private blockchain which relies on a consortia is going to need buy-in from consortia members as it develops and that early collaboration and groundwork [are] essential."
There has been a significant lift in the use of blockchain for registries, he continued, and as a result, staying up to date on how these work and can be applied is necessary.
"A recent EU report noted that a better and more reliable registry is not in of itself enforceable, but it is certainly the case that a more reliable record of a registry entry is simpler to enforce. The disruption of dispute work is coming where there is any need to prove registration of a particular status," he said.
The importance of acknowledging such success stories
It is fundamental for in-house teams to recognise these successful ventures, Mr Bacina argued, because blockchain "represents an ongoing automation and efficiency journey for businesses".
"If the technology doesn't save money or time, then there is no use in learning about it," he posited.
"Most enterprises won't get involved in the rapidly growing DeFi [decentralised finance] ecosystem (which is of questionable legality) but there are so many inefficient processes which can benefit from a blockchain solution that it is difficult to see how a return on investment will not come from in-house teams considering consortia and private blockchain approaches which target reducing fraud risk and record keeping/tracking of movement of information or goods."
How best can in-house teams better collaborate with blockchain projects?
The first step is for in-house teams, Mr Bacina suggested, is to consider what possible blockchain solutions could offer a benefit and return on investment and learning as much as they can about what the technology can or cannot do.
"Part of that process would involve looking at existing projects which are paper driven and inefficient, or which are handled by many people," he said.
"Understanding the problem to be solved is absolutely essential (whether or not blockchain is involved). Without that, any attempts to solve the problem will likely fail.
"Collaboration with those in blockchain projects can start with casual meet-ups, following people online, general discussions about what other businesses are doing and move upwards from there. We regularly help clients connect with trusted advisers and developers to move projects forward and consult on in-house projects so that the team can remain focused on their core roles."