Goodbye job applications, hello dream career
Seize control of your career and design the future you deserve with
Are you a morally attentive or ethically numb in-house lawyer?
A new LOD report compiled by two legal academics clusters in-house lawyers into four ethical categories: the troubled, the coasters, the champions and the comfortably numb.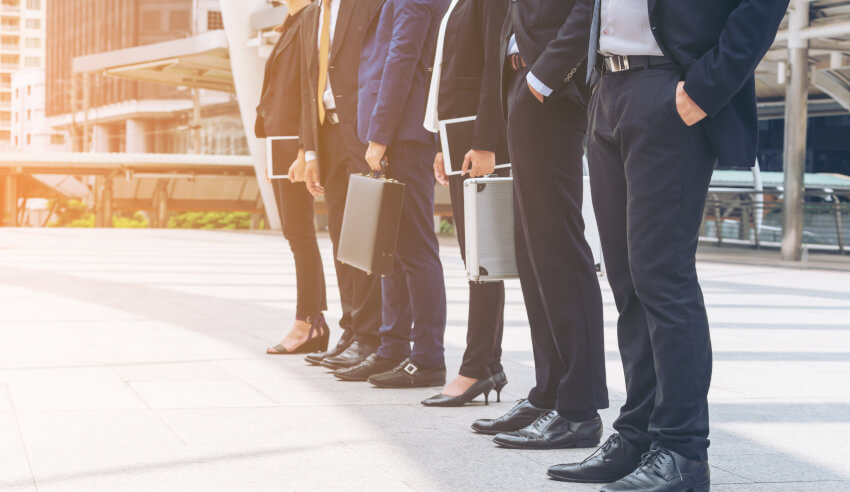 The In Collaboration report, titled "Which way is the wind blowing? Recalibrating the moral compass of in-house legal practice", highlights the "tightrope" that in-house lawyers are walking when it comes to business and ethical interests.
You're out of free articles for this month
To continue reading the rest of this article, please log in.
Create free account to get unlimited news articles and more!
Published by LOD and detailing the findings of an "in-depth survey" conducted by University College London professor of law and professional ethics Steven Vaughan and Exeter Law School professor of law Richard Moorhead, the report showcases findings from a period of five years, in which the pair surveyed 400 in-house lawyers and conducted 67 in-depth interviews, in what LOD is calling "the largest-ever study of in-house lawyers anywhere in the world".
Professors Vaughan and Moorhead surveyed what they called "the standardised moral attentiveness and moral disengagement tests" – which they said have been "repeatedly deployed" as predictors of ethical misconduct – and then explored what respondents had said elsewhere in their responses about how they view their professional identity.
The data, the pair noted, allowed them to cluster in-house lawyers into four groups:
The troubled
This group constituted "a fifth" of the surveyed counsel, the two professors said.
"These were the in-house lawyers who experienced the second highest levels of ethical pressure, had moderately high moral attentiveness and yet also significantly higher levels of moral disengagement," they wrote.
"They saw moral challenges and thought about moral challenges but appeared to have begun to disengage in response."
VIEW ALL
The coasters
With 72 per cent of respondents lumped into this group, those considered "coasters" make up the largest demographic of in-house counsel, the pair mused.
"They had moderately low levels of perceptual moral attentiveness but moderately high reflective moral attentiveness. Yet they also had lower levels of moral disengagement than the troubled and the comfortably numb," professors Vaughan and Moorhead wrote.
"The lawyers are 'coasting' as we speculate that this group is not yet being tested or testing itself in ethical terms."
The champions
Only 12 per cent of counsel were categorised as "champions", being those with significantly higher perceptual and reflective moral attentiveness than others, as well as experiencing the most ethical pressure.
"They also had the lowest moral disengagement. These in-house lawyers, despite being under significant ethical pressure, saw moral issues in their work and didn't shy away from engaging with those issues," they wrote.
The Comfortably Numb
This final group – the smallest, with 11.75 per cent of respondents – is the one that is of "most concern", the pair posited.
"They showed a significantly higher level of moral disengagement than the coasters and the champions and the lowest levels of moral attentiveness on both indicators. These lawyers were the worst at spotting moral issues and, frankly, didn't care even when they did," they wrote.
Other findings
The pair noted that "there were no significant differences across the clusters" in terms of post-qualification experience, size of legal team, gender, use of professional principles or work identity when it came to determining if there were particular characteristics which might stand out in the four groups.
The report also found that 32 per cent of in-house lawyers agree (to a greater or lesser extent) that they are sometimes asked to advise on something that makes them feel uncomfortable ethically.