Goodbye job applications, hello dream career
Seize control of your career and design the future you deserve with
The rise and rise of the in-house lawyer
As the marketplace looks toward a post-pandemic world, the inextricable influence corporate counsel have over a business' operations is set to accelerate.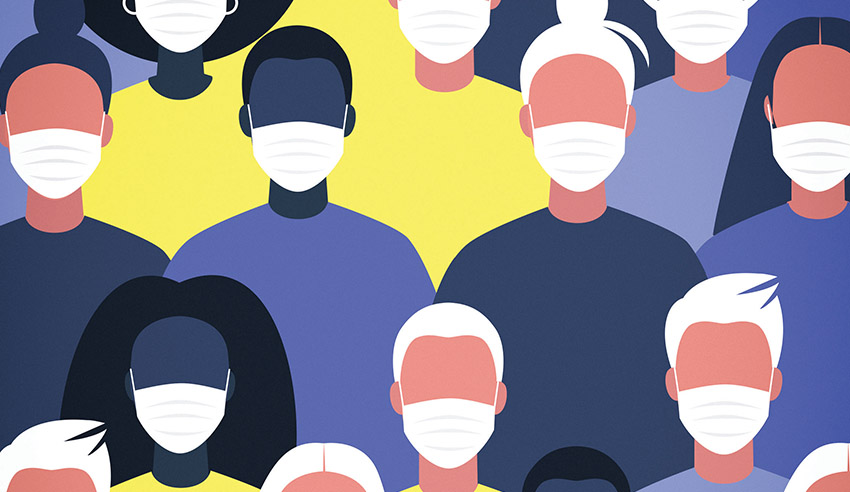 The size and influence of in-house legal teams [have] grown as the expectations of companies have changed. I do not see the trend reversing."
You're out of free articles for this month
To continue reading the rest of this article, please log in.
Create free account to get unlimited news articles and more!
Sarah Turner – who has worked as a general counsel and company secretary since 2007 – is not alone in this sentiment. Legal professionals across the board, in-house or otherwise, perceive the corporate counsel function as being fundamental to Australian businesses and organisations intent on flourishing moving forward. This is especially pertinent in an increasingly globalised, regulated and tech-driven professional marketplace, not to mention a business landscape still reeling from the impacts of the global coronavirus pandemic.
"Legal advisers need to have a deep understanding of the business for which they work, and while there is a place for external lawyers, it is difficult for them to develop the same deep understanding as their in-house counterparts," Ms Turner points out – shining a light on just how significant the role of corporate counsel will be in the coming years.
Growing influence of corporate counsel
WiseTech Global general counsel Katrina Johnson has been working in-house for 17 years, during which time she has seen a notable increase in the volume of businesses and organisations with established legal departments, as well as growth in the size of those teams.
"While it's difficult for anyone to predict what the future may hold after the worst of COVID-19 is behind us, I would generally expect to see an increased reliance upon in-house legal resourcing where possible in the future," she outlines.
"I've observed an ever-increasing recognition by business leaders of the value and many benefits that in-house legal teams bring to their organisations compared with outsourcing, such as greater cost control and budget certainty, the ability of in-house lawyers to draw on deep business insights that drive faster and more practical problem-solving, and the capability to flex across the entire organisation and see the bigger picture.
"In addition, where outsourcing legal work is still necessary, in-house teams are able to help their organisations do so much more selectively and efficiently."
VIEW ALL
Baker Hughes head counsel (Australia, New Zealand and Papua New Guinea) Barry Cameron also sees the trend continuing, albeit in accordance with the corresponding advancement of technology which, over time, may also see some attrition to make way for standardised processes. Conversely, he adds, this will serve to reinforce the importance of corporate counsel.
"The legal landscape has created so many risks for businesses now, some of which, like data privacy and cyber security, are not even directly linked to the activities they undertake. This means navigating that landscape without an appropriately resourced legal function which understands clearly the risks to that business, is almost impossible," he says.
The aftermath of COVID-19 will see an increased reliance on those legal departments, says Taylor & Halligan general counsel Garry Taylor, who also serves as the chief strategy officer for Croesus Holdings Group and CEO of the Legal Ethics Institute.
Post-pandemic, he says, we will see "Australian corporations that are capable of going global doing so (or increasing their presence) in an attempt to more quickly make up lost revenue that resulted from the pandemic lockdown".
"I believe that 2020 is going to witness the big four jumping into US legal markets in a more significant way. Australian superannuation funds are already in the American 'build-to-rent' market and I see them attempting to limit their perceived risk by using Australian law firms, where they are available," he predicts – highlighting how important the corporate counsel will be moving forward.
Importance of corporate counsel post-pandemic
The global coronavirus pandemic has only further demonstrated the inextricable importance of the corporate counsel function for businesses and organisations around Australia, Ms Turner argues, saying the function "will continue to be essential" once the fog of coronavirus has lifted.
"In a post-pandemic world, with a weaker economy affecting a significant proportion of businesses, additional resources for legal departments will be difficult to obtain. Legal departments will, rather, need to find more productive ways of working, and more efficient and alternative methods of supporting their enterprises," she muses.
In times of crisis, the very best of in-house teams comes to the fore, including but not limited to the capacity to remain calm and [measured], devise practical and effective risk management solutions, prepare for any contingency, provide stability and assurance to trusted advisers, as well as respond rapidly "to the unexpected and unpredictable", Ms Johnson notes.
"I believe these qualities have been proven to be invaluable to businesses in dealing with the uncertainty and disruption posed by COVID-19 and will become even more valued and appreciated by businesses in the unpredictable years that lie ahead of us," she says.
"In terms of bolstering legal departments, ensuring there are adequate resources in terms of headcount and budget is only part of the equation. Legal leaders and organisations need to remain focused upon driving the right type of culture in which in-house teams can thrive and do their best work; where they feel genuinely supported and know that their contributions valued and appreciated. "It sounds trite, but culture really is the 'secret sauce' for attracting and retaining a high-performing and resilient team."
For Mr Taylor, this period could well result in the "quantum uptake" of AI-powered or augmented computer services by legal departments, "which will tend to have a depressing effect on the employment of legal assistants – but will lead to an uptick in the employment of AI-savvy in-house lawyers".
"There is currently wide use of AI-driven legal discovery services, but I see a significant increase in the use of such products as "smart contracts" (which are currently not very smart, from a legal point of view) but which, in turn, will lead to a development in the complexity and legal compliance of such programs on offer. This, in turn, will lead to corporations squeezing more productivity out of their in-house legal departments, without necessarily expanding the number of in-house counsel," he reasoned.
In addition, the post-pandemic world could see corporate counsel continue expanding their roles by way of assuming more prominent positions, such as CEO, given the global regulatory landscape "has become more complex and litigious", Mr Cameron hypothesises.
"Major events such as COVID19 put the legal team in the spotlight, with all functions turning to [legal] for guidance and, in many cases, leadership," he says.
"This will likely provide many departments with a shot in the arm in terms of standing and possible additional resource being added. However, it is most definitely up to the [legal] team to quantify and sell the value they bring to the business.
"For some, they can directly generate revenue, such as IP lawyers, and for others it is about making the business activity more efficient and risk resistant. But you have to start with something you can measure and translate this into an irresistible business case so the CEO can't say no when you ask for extra resource or access to tech."
The pandemic has "obviously been an unimaginable tragedy", Ms Johnson continues, and it is somewhat difficult to predict with any real accuracy what the world will look like on the other side.
"For those in the workforce, it has also been an unprecedented time of change and uncertainty, with even the most seasoned legal professionals likely finding themselves pushed well outside of their comfort zones. They're grappling with managing serious risks for their fellow employees and their workplaces and trying to plan for the unpredictable, while also adapting to new modes of working and, in many cases, trying to juggle expanded carer responsibilities at home," she surmises.
"It has, however, also been a period during which I've seen in-house lawyers stepping up and stretching themselves in new ways and delivering greater value to their organisations."
Changing nature of collaboration with law firms
All four interviewees agree that the extent to which legal departments will rely on third-party law firms will change once the fog of coronavirus has lifted.
"In many cases, external law firms would have been unable to provide the guidance required, as in many cases, the legislation was not available at the time guidance was required, or was available, but was incomplete," Mr Cameron explains.
"The in-house lawyer would have quickly balanced the business objectives with information available and been able to distil a practical legal decision from it. I do feel there will be a shift away from discrete legal advice being sought to more holistic solutions. Many business interactions with the law are multifaceted and there are significant synergies in being able to obtain all the necessary advice from a single source.
"Law firms will still be instructed, but they need to change their mindset from advising on the law to advising on business solutions which are legally compliant."
Ms Turner agrees, positing that reliance on external counsel is set to change.
"Technology will improve and replace low-value volume work and internal teams will, if they are not already, focus on high-level strategically aligned work," she says.
"External firms have niche expertise that is difficult to replicate in-house, but in order to provide value with that expertise, they will need to pivot to see themselves more as business partners, and less as siloed specialists. Expectations on external counsel have sharpened on outcomes and output, not time."
The time has arrived, Ms Johnson proclaims, for organisations to rely more heavily on their in-house function.
"Businesses have had to increasingly look to the sound judgment, thought leadership and solid reasoning of their in-house teams in order to navigate unprecedented challenges, which has helped further cement the role, visibility and value of the legal team. One thing I've also observed (and personally benefited from) is in-house lawyers from different organisations helping each other out even more frequently than before by sharing resources, best practices and key learnings with each other," she says.
"There's been a somewhat galvanising force among the in-house community and a feeling that 'we're all in this together'. It's really been wonderful to see individuals and teams from different organisations supporting each other this way. In the future, I expect to see in-house lawyers rely increasingly on the broader in-house community as a resource and sounding board, instead of law firms who have traditionally played that role. I also believe the need for strong financial discipline will be stronger than ever before, and this will no doubt impact the volume and frequency of outsourcing legal work."
Mr Taylor similarly feels there will be changes in how businesses outsource work, albeit in a different fashion.
"The social distancing and lockdowns that everyone has experienced during the peak of the coronavirus pandemic [have] had many employees either stood down or required to work from home. This has changed the knowledge and attitude of many employees in respect to work: fully 25 per cent of EY employees who were working from home have served notice on [to] the employer that they do not wish to return to the office to work. In-house counsel who fit that description could be encouraged to start up their own independent legal practices and become external contractors to the former employer," he outlines.
"In respect of general outsourcing of legal work, probably the same amount of legal outsourcing will occur – but the content of that outsourcing will be more sophisticated, in that, increased skills and AI-related knowledge by in-house counsel will be asking external legal advisers to deal with more procedurally advanced work when it is handed over to them."
Emergence as leaders
In light of the changing nature of external collaboration, in-house lawyers will be better positioned in the future to "genuinely have greater impact and actively drive decision-making and long-term strategies" for their businesses, Ms Johnson deduces.
"They will also have increased opportunities to provide meaningful thought leadership across the business, rather than being (and being seen as) only legal experts. The elevated prominence of legal teams during times of crisis will undoubtedly help keep legal and risk management issues top of mind, and this enables the legal department to be engaged at any earlier stage and operate more proactively rather than reactively," she says.
"I'd also expect to see more in-house lawyers being groomed for business leadership roles and being actively considered as part of business succession-planning exercises. As organisations increasingly place a premium on stability in an unstable world, the thoughtful, measured qualities of in-house lawyers will likely become increasingly attractive for C-suite roles."
Mr Taylor feels the same, noting he sees "expanded opportunities for in-house counsel lie in the gaining of increased technical expertise, becoming fluent in the use of current AI-driven legal technology, the chance to take in-house legal projects to far more advanced targets before handing them over to outsourced legal expertise, and the ability of senior in-house counsel to take their rightful place at the board table and become directly involved in the strategic decision-making of the corporation".
Moreover, businesses will have become accustomed to leaning on the legal department during the global pandemic, Mr Cameron adds, and therefore, counsel have become "a crutch for all business decisions".
"Post-COVID-19, being able to identify when to say no (and say it) and focus on the real legal challenges will be more critical than ever, especially when trying to maintain the newfound credibility hard-earned during the crisis," he states.
Increased reliance on in-house lawyers
As a result of this growing leadership capacity, however, it is obvious, Ms Johnson warns, that the "bandwidth will continue to be stretched" as lawyers are increasingly called upon to provide business and strategic guidance in addition to their legal advice, coupled with a likely reduced reliance upon external counsel.
"In-house lawyers will need to be deliberate and thoughtful in creating sustainable ways to manage those increased and often competing demands. It is also likely that challenges will arise regarding the capacity in which lawyers are acting and providing advice to their organisations: is it as a business leader, or as an independent legal professional? Or some combination?" she advises.
"In-house lawyers will need to be very deliberate and thoughtful about ensuring they are able to properly discharge their professional duties, and that legal professional privilege is maintained, in a fluid environment where roles might be blurred. They will need to be mindful of the boundaries that must continue to exist when roles and responsibilities may increasingly go beyond a legal remit."
Mr Cameron expresses similar concerns for the burden to be placed on corporate counsel, saying that the threat from COVID19 is just one of many which businesses may face.
"The complexity of business relations in such times has been felt not just internationally, but also interstate. Contingency planning will need to be finessed, additional contractual protections considered and negotiated, revenue and supply protections built in to the supply chain and customer transactions, portfolio diversification considered and implemented and the ever-changing legislative landscape will provide a myriad of opportunity for the in-house team to sharpen and add to their skill set. And this is only after the remediation of activity levels and the balance sheet," he lists.
The sheer variety of work an in-house lawyer could face is "actually quite staggering", he continues, but is one of the main attractions for him, having spent 20 years in-house.
"Consider climate change for example: while this is a direct threat to those involved in the exploitation of natural resources, it is a threat to many other industries also – think farming, construction, aviation and shipping. Climate change is now being used by regulators and courts to determine whether a particular project can take place even in the absence of legislation. This will require a detailed understanding of climate change issues by many in-house teams to ensure that their projects have the best chance of proceeding while answering both the legal and moral questions raised," he recounts.
Growing governance and compliance burdens
Recent years have seen corporate counsel intensely focused on governance and compliance issues, largely driven by the fallout of the Hayne royal commission, and it is unlikely that, in a post-pandemic world, this focus will slow down, Ms Turner hypothesises.
"In-house counsel will need to think of novel ways of helping their businesses embrace doing the right thing," she says.
"This will require not just the technical legal skills for which they are employed, but also a more comprehensive alignment between lawyers and business.
"One of the positives to come out of COVID-19 has been a widespread realisation that change can happen much faster than previously anticipated. In-house counsel are in a privileged position to contribute more widely than technical legal expertise, and to progress change throughout organisations."
Mr Taylor supports this, remarking that the challenges that confront senior management remain in place, and the global pandemic has shone a brighter light on those challenges.
"COVID-19 has both vastly increased the need for risk management on new issues that have arisen during the pandemic, as well as focusing attention on those existing challenges, which may have been previously ignored on a cost basis," he says.
"The cross-section of skills required by in-house counsel has increased in both size and complexity, as referred to supra. I have always believed this to be the case – but the need to have the corporation's GC given a seat at the board table will be never more important than with the vastly increased risk profile existing after the pandemic dies down."
Adaption to the 'new normal'
A further challenge that corporate counsel will face, Mr Cameron identifies, is the uncertainty associated with the gradual reopening of physical workspaces and subsequent barriers put in place, in accordance with the famed "new normal".
"I think the key for me is that there will be no 'normal'. This will manifest itself via conservatism in terms of investment as the emptied coffers are slowly replenished, a fragmented workforce in a mixed bag of office and flexible working, cautious contracting practices and a variety of approaches to supply chain and counterparty risk. This uncertainty will mean that conducting business will be less straightforward than it was pre-COVID-19, demanding more attention than previously. It may be some years before any sense of normality, new or otherwise, is felt," he warns.
That being said, Ms Johnson feels strongly that in-house lawyers may well placed, compared to others, to adapt to the "new normal" at an early point in time, "as a result of their pre-pandemic working environments, preferred communication styles, and appetite for embracing technology solutions to enable a seamless and hybrid working environment".
"For example, some in-house teams may be less familiar or comfortable than others in making use of technology such as videoconferencing, online document collaboration tools, screen sharing and online chat," she says.
"They may have never worked remotely at any scale or managed teams in that environment. I recognise that in-house teams at technology companies will usually have a significant head start in this area."
Evolution of legal education
The rise of the in-house lawyer is seeing a corresponding evolution in legal educational curricula.
This is hugely encouraging, Ms Johnson muses, as universities have started embracing greater diversity in the showcasing of legal pathways, including but not limited to corporate counsel and legal operations roles.
"Exposing law students to a broader set of skills and a greater variety of possible career pathways can only be a good thing, in my view," she outlines.
"It better prepares law students for the reality that all legal roles require a wide range of skills beyond technical legal knowledge, and many specifically require some level of commercial and managerial responsibilities.
"It helps to promote more agile, pragmatic and holistic thinking by law students, and encourages a focus on finding solutions rather than identifying academically interesting problems.
"It's enabling a solid pipeline of legal graduates who increasingly view in-house careers as a viable, credible and even desirable alternative to private practice.
"And, it may prevent some talented students who don't believe private practice is for them from opting out of legal studies or a legal career altogether."
These changes to legal education are a response of sorts, Mr Cameron notes, to the legal profession becoming more business focused.
"Consider the move of the 'big four' accountancy firms into law and some of the larger law firms who now offer broad corporate advisory services. This said, I'm not sure how quickly law schools will be able to adapt as the content and quality of their degrees are, in part, determined by the authorities which regulate the profession, so this may be an evolutionary, rather than revolutionary, process as well as the fact that every business is different," he says.
Mr Taylor supports this, pointing to an acceleration of the consolidation of big law firms into international mega law firms, "and the wave of consolidation that occurred in the early 2000s will keep accelerating".
"However, such international and market expansion will bring with it significant costs to the firms concerned – which will (in the initial few years, at least) cause an uptick in the charge-out rates of their professional fees. This, in turn, will make large/international corporations balk and tend to favour a growth in in-house legal services, which means an increase in overall in-house counsel populations," he remarks.
Greater preparedness for roles in legal operations and legal service technology – by way of new specialised course offerings – can only be a good thing, Mr Cameron adds, saying they will be "fast-growing disciplines in the coming years".
"These courses will be tailored to ensure that the management of legal services is delivered in a manner which creates the most value to the client which is always measured via quality, efficiency and cost. Much of this will be determined by the legal departments of today who will dictate the shape of the legal service delivery of tomorrow through their management of the law firms who support them," he posits.
Ms Johnson adds: "I believe this shift in approach by our academic institutions is also resulting in more graduates and junior lawyers turning to in-house roles at an earlier stage of their careers. It's not so uncommon now to see graduate lawyers commencing their legal careers in-house, rather than starting in private practice first."
That being said, those considering a career in-house should remember that private practice will still be a fantastic training ground before one chooses to make that jump, Ms Turner suggests.
"While in-house teams are expected to be able to understand the commercial dynamics of the enterprise for which they work, they are nevertheless primarily lawyers and are employed for their legal expertise and this will remain essential. Private practice provides an excellent grounding for in-house lawyers that is often difficult to replicate in-house where teams generally do not have the resources," she says.
Conclusion
Having worked in-house for most of his career, Mr Cameron has seen and done almost everything.
"It has provided me with the opportunity to learn how an organisation views and deploys lawyers and what value the business looks for. I have travelled extensively and worked closely with people from many different cultures," he reflects.
"In the right in-house environment, you can have an extremely varied workload and as the business evolves, so does your skill set. This opens doors to alternative career paths such as those in commercial roles, supply chain or general management."
As such, while a legal career in-house is usually fairly flat in terms of position progression, one can always have a professionally fulfilling career. That sentiment will be truest moving forward, Mr Cameron concludes.
"The ability to use my legal skills in a business context every day was what lured me in-house 20 years ago and I am still excited by what tomorrow might bring in terms of challenge," he says.