Goodbye job applications, hello dream career
Seize control of your career and design the future you deserve with
Corporate and commercial salaries in the age of COVID-19 revealed
The in-house function is becoming even more fundamental to the success and functioning of a business, and Taylor Root is hopeful that salaries will reflect that, even as the legal profession resets and recovers from coronavirus.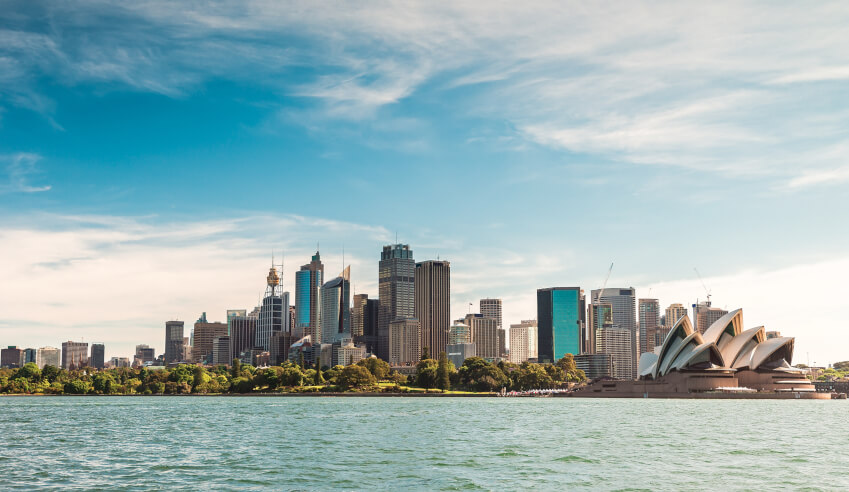 Global legal, risk and compliance recruitment consultancy firm Taylor Root has released its "2020-21 Salary Guide & Market Report for the Corporate and Commercial industry sectors in Australia", which outlines remuneration data for legal departments and individual lawyers.
You're out of free articles for this month
To continue reading the rest of this article, please log in.
Create free account to get unlimited news articles and more!
The firm opined in its report that, whilst it is difficult to predict what the future may hold for in-house legal teams after the worst of COVID-19 passes, "what is clear is that the pandemic has revealed the inextricable importance of the corporate counsel function for businesses and organisations globally".
There are numerous scenarios that businesses are currently planning for in the corporate and commercial sectors, the firm continued.
"Some companies are embracing the crisis as an opportunity to drive much-needed transformation in their operating models while others are focusing efforts to help the business in whichever way they can," it wrote.
"The impacts of the COVID-19 crisis have been felt across almost every industry sector, although some more than others. Demand for lawyers with expertise in privacy, cyber security and workplace relations has increased as businesses adjust to the concerns of their staff who are now working remotely and using technology to a much greater degree.
"Government regulations including social distancing and restrictions on international and domestic trade and logistics, whilst having the desired outcome of restricting the spread of the virus, have put a lot of pressure on some industry sectors."
General counsel
Even before the age of coronavirus, GCs were adapting to the added pace of geopolitical change, complex legal and regulatory challenges, cyber risk, data privacy and increased emphasis on setting the right tone from the top, Taylor Root said.
VIEW ALL
"The new-age and post-COVID-19 GC is and will be required to make a wider contribution to the business, with growing responsibilities and influence outside of the traditional legal space. As businesses become more interdisciplinary and regulations grow in complexity, companies increasingly turn to the GC to provide advice beyond the legal and compliance sphere," it wrote.
"GCs must now balance the need to manage risk and maintain independence with the need to be actively vested in the strategy and vision of the organisation. Across Australia, this has led to GCs achieving more exposure to senior management within their organisations and this is witnessed through a more formal reporting line to a local C-suite executive rather than an international GC."
General counsel who cover the Australian market, manage a small legal team or serve as the sole legal counsel in the country, and report into a regional GC, will earn between $240,000-$360,000.
Those who cover the Australian market but also serve as a strategic adviser to key stakeholders and report into a global GC, as well as managing a legal department, have salaries between $285,000-$440,000.
The next level up is GCs with multijurisdictional coverage, who serve as strategic advisers to the board, are part of the leadership group and report to the global GC. GCs at this level earn between $400,000-$650,000.
Finally, GCs with global coverage in the corporate and commercial sectors will earn above $600,000.
Company secretaries
While recruitment dropped "sharply" at the beginning of the pandemic, Taylor Root wrote, activity is now starting to increase for business-critical and replacement roles, including company secretaries.
"Within the interim market, there has been a steady increase in companies seeking to hire flexible staff. While this market has previously been dominated by senior level candidates, recently there has been a surge of interest in the more junior company secretarial interim roles. We expect to see the demand for these interim roles to continue to increase," it said.
"We have also seen that the remuneration for company secretaries in permanent roles has been relatively unaffected by COVID-19, except for those working in industries hardest hit, including travel, tourism and retail."
For company secretaries in listed companies in Sydney and Melbourne, salaries for junior professionals with two to five years' experience will range from $90,000-$140,000. Those at the mid-level (i.e. five to eight years' experience) can earn anywhere from $115,000-$190,000.
Senior company secretaries in listed companies (i.e. eight-12 years) will earn between $170,000-$250,000, and group company secretaries have salaries starting from $335,000.
Those in non-listed companies do not earn as much in the company secretary role.
Juniors will earn between $85,000-$125,000, mid-level professionals have salaries of $110,000-$160,000, seniors will take home $140,000-$200,000, while group company secretaries in non-listed companies will earn a quarter-million or more.
In the age of coronavirus, Taylor Root continued, company secretaries must add even more value and take a more proactive role in delivering information to the board and initiating relevant topics for agendas.
"This requires a strong understanding of the business and its strategic direction, a healthy appreciation of risk and high learning agility, and the ability to collaborate and work with other stakeholders," it wrote.
Legal counsel
While many legal counsel that Taylor Root spoke to indicated they do not anticipate salary rises or bonuses in the current economic climate, a post-pandemic world "has potential for another period of significant growth in the importance and overall reliance of the GC function by companies resulting in demand for in-house also significantly increasing as witnessed post the GFC", it said.
Once COVID-19 has passed, the question for private practice lawyers, Taylor Root opined, is whether they will choose to stay or transition to an in-house role, given that agile working can now be achieved in both.
"Post-COVID-19, will we see an increasingly competitive landscape for recruiting and retaining talent only intensified further by a decreasing flow of top-quality candidates from law firms. As with COVID-19, there is no playbook and only time will tell about new threats emerging to the talent pipeline," it wrote.
"Presently, there is still much uncertainty as to the long-term impacts that COVID-19 may have on an institution's performance and therefore on base salaries, bonuses and benefits. And whilst pre-COVID-19 we had predicated salaries to increase for 2020, we now view these increases as an optimistic benchmark and a level to return to as the legal profession resets and recovers.
"It will take some time to recover from this pandemic, but we remain confident that the in-house function will play an important part in the legal market recovery."
For legal counsel, Taylor Root detailed salaries for the following corporate and commercial sectors: construction, infrastructure and property; manufacturing and industrial; shipping and logistics; energy and resources; IT and telecommunications; healthcare, medical and pharmaceuticals; FMCG and retail; and media and entertainment.
For counsel with zero to two years' experience in Sydney, salaries will range from $70,000-$110,000, with media and entertainment at the lower end of the spectrum and energy and resources and IT and telecommunications businesses at the upper end.
Counsel with two to five years' experience can earn $85,000-$175,000, with manufacturing and industrial businesses paying at the lower end and businesses in construction, infrastructure and property offering salaries at the other end of the spectrum.
For those with five to seven years' experience, salaries will range from $125,000-$200,000, and for those with 10 or more years of experience in in-house counsel roles, almost all roles across the various sectors will start at $200,000 or just under.
Legal counsel in comparable roles in Melbourne can expect to earn slightly less than their Sydney counterparts on each metric, and those in Brisbane will likely have salaries just less than those in Melbourne.
The full report, complete with breakdowns of salaries for banking and finance lawyers in-house across sectors and years of experience, can be found at Taylor Root's website. Last week, Lawyers Weekly detailed salaries across the board in the banking and finance sectors.