Goodbye job applications, hello dream career
Seize control of your career and design the future you deserve with
Leading a listed cannabis company through COVID-19
The hemp industry is growing, and for Elixinol GC Teresa Cleary, this extraordinary year highlights the need for legal departments to ensure their businesses are focused on education, transparency and compliance.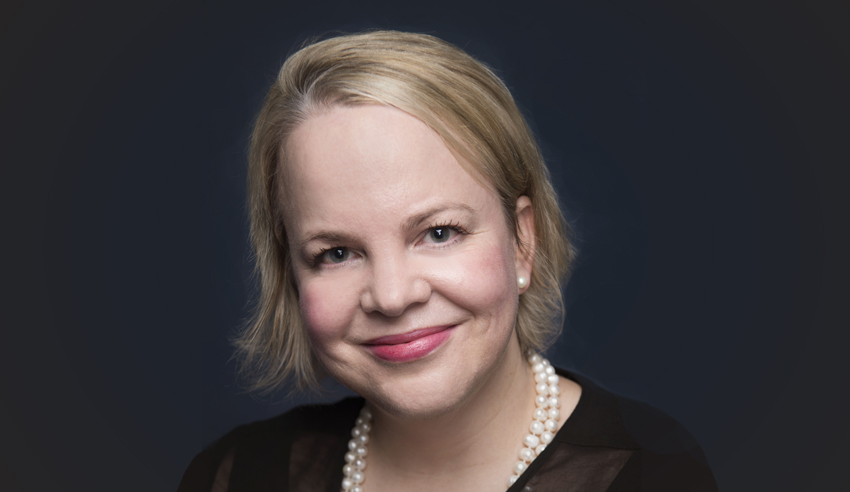 Ms Cleary has been the global general counsel and company secretary for ASX-listed company Elixinol, which sells hemp-derived nutraceutical and food products across the globe, including cannabis oil or CBD products. It's a role she has only held for just over a year, but noted it is one that she, and others she works with, are hugely engaged with, often for personal reasons.
You're out of free articles for this month
To continue reading the rest of this article, please log in.
Create free account to get unlimited news articles and more!
"I have such an engaging group of people that I work – and people that are really passionate about the sector. A lot of them have someone who has been impacted positively by medical cannabis, or CBD products, and they bring that to work every day. I just love working with such passionate people," she mused.
Speaking recently on The Corporate Counsel Show, Ms Cleary said that while the learning curve has been steep in this new rule, she is "loving it", learning an enormous amount and finding inspiration everyday.
Having such passion for the work is essential, she noted, given how the age of coronavirus has affected the cannabis market. 
"We've seen a downturn in revenue due to shop closures, disrupted supply chains, general economic slowdown and, obviously, restricted movement. But simultaneously, regardless of COVID-19, medical cannabis products, including CBD, have seen a lot of movement in the regulatory space," she outlined. 
"The Australian regulator – the Therapeutic Goods Administration – has been considering de-scheduling CBD to allow for over-the-counter sales in pharmacies in 2021, which is extremely exciting. In the US, the pandemic has been quite kind to our industry in that CBD companies were deemed essential businesses during the initial lockdowns, so we were allowed to continue operating, which was a plus both for our businesses and consumers." 
The pandemic has brought to light, Ms Cleary reflected, how much Australians might be seeking supposed alternative remedies for their ailments. 
"We've seen a real increase in sales because Australian consumers are focused on staying healthy and boosting their immune systems. They're buying more health-focused food products, and as an Australian-owned listed business, a focus of ours has been ensuring consumers are keeping their money in Australia," she said. 
VIEW ALL
Part of these efforts, Ms Cleary noted, has to involve providing continued education for the broader community about the health benefits of such products. 
"In countries like the US, there's been a lot of education and now the public understands that CBD products are low THC and have low hallucinogenic components, so they're safe to use and are over-the-counter, whereas in Australia, it's still really quite new," she explained. 
"It's incumbent upon companies like us to help educate the public and regulators, especially as a trusted brand. People want to receive information from us to understand the products and what support they can provide."
That education push is having cut-through, she added, given "the fact that regulators in Australia are keen to de-schedule products like ours, [which] shows that education is permeating through society and people are understanding the differences between this and traditional thoughts about marijuana and psychological symptoms".
When asked how best legal departments such as hers can continue to educate Australians and drive their business forward, particularly in the wake of COVID-19 and given our country's idiosyncrasies, Ms Cleary said it is simply a matter of "continuing our strategy" of ensuring transparency and compliance for consumers. 
This, she said, is "key" for success. Moreover, such companies have to be agile and responsive in the wake of the pandemic and in the context of such a regulated environment, and subsequently position products to be relevant during turbulent times. That can be challenging, but for a legal department, Ms Cleary advised, it has to be baked into one's thinking. 
"We don't make rash and dramatic decisions around new products. We test our products, we test the market, we ensure our marketing and our branding and our labels are compliant. All of these things are part of our everyday work and the legal work that I support," she posited.
"Although some might say it's challenging, I think it's just part of the industry we're in. I think within many pharmaceutical-type industries, their legal teams would be faced with the same sort of challenges on a day-to-day basis. We just build it in. We're methodical about it, and I think that's probably why it makes it so interesting."
Ultimately, and regardless of external factors such as a global pandemic, the hemp industry is still trending upwards, Ms Cleary mused. 
"The demand is there for hemp-derived nutraceutical and food products. People want it. It creates opportunities for more and more products and for us to suit those demands. So, the future is very, very bright and exciting [for companies like ours]," she said. 
To listen to the full episode with Teresa Cleary, click below: