Goodbye job applications, hello dream career
Seize control of your career and design the future you deserve with
Experimentation critical for law departments
Innovation often comes from experimentation, Colin Levy argues, and in-house legal teams have much to learn from changes made in other industries, such as financial services.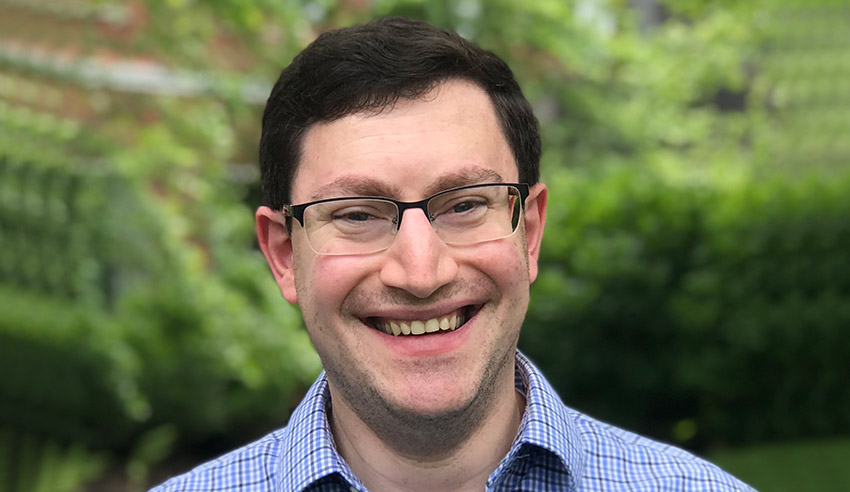 In conversation with Lawyers Weekly, Colin Levy – a self-described "legal tech evangelist" and Boston-based legal counsel with Lookout – said that lawyers have a duty to be as dynamic as the world around them currently is. Or, at least, they must try their best to be dynamic.
You're out of free articles for this month
To continue reading the rest of this article, please log in.
Create free account to get unlimited news articles and more!
"To that end, innovation is important as a tool to use to learn, to grow, and to test ways of adapting to the dynamics of today's world. Experimentation also allows one to test out new ways of working or of delivering services," he said.
"Experimentation often leads to innovation."
Corporate counsel must not forget, Mr Levy submitted, that customers of legal services "do not want conservative approaches; they want adaptive, business-focused approaches and solutions".
In thinking outside the box, he suggested, law departments could consider the experience of financial services, and the extent to which technology has changed the game for professionals in that industry.
"The use of technology has not just led to faster ways of doing business, but dramatically altered the types of work and types of jobs that people have within the industry. The industry clearly has grown and benefited from these developments," he explained.
"The legal industry would do well to learn from the financial services industry and others that have used technology as a set of tools to do things better, faster, and, most importantly, better aligned to the wants and needs of its customers."
There are also lessons, Mr Levy continued, that law departments – "and, frankly, all lawyers" – must take away if they are to align their services to the idiosyncratic needs of their customer base in more effective ways.
VIEW ALL
"For far too long, the legal industry has been focused internally on its own people to the detriment of those that it sought to serve. Many in-house legal departments, however, by virtue of being closely tied to the business that the department works for, realised that they need to align how they work and what work they do with that of the business and in turn have listened and learned from how other business functions operate," he outlined.
"Another key lesson would be that legal departments need to speak the language of business, not legalese. This means that in-house lawyers need to have a degree of quantitative literacy, e.g., understand numbers in the context of business operations. As much as some lawyers may like to joke that they went to law school to avoid math, math is unavoidable in reality and, in fact, avoidance of numbers may lead to you, as the lawyer, not being able to do your job effectively."
Leaders of law departments, Mr Levy added, must establish the right culture in experimentation and, thus, innovation.
"For experimentation and innovation to be fostered, there has to be cultural support for both. Cultural support comes, often, from the top, e.g., from leaders," he posited.
"Unfortunately, cultural change takes time and time is something that the legal industry has long taken advantage of in the form of delaying or resisting change."
Finally, Mr Levy argued for experimentation for the simple reason that technology is not going away. In fact, and especially in the wake of the age of coronavirus, the opposite is true.
"Its impacts will continue to be felt within the legal world and, accordingly, for those who are tech savvy, for those willing to forge their own path, for those willing to not conform to the crowd, the jobs and work that those individuals will be able to do and need to do by businesses will be many," he concluded.