Goodbye job applications, hello dream career
Seize control of your career and design the future you deserve with
Law departments must push past 'change fatigue' and keep advancing
By now, corporate counsel should know what works and doesn't work for their teams. They must lean in to pandemic-inspired changes and ensure they can deliver services in better ways.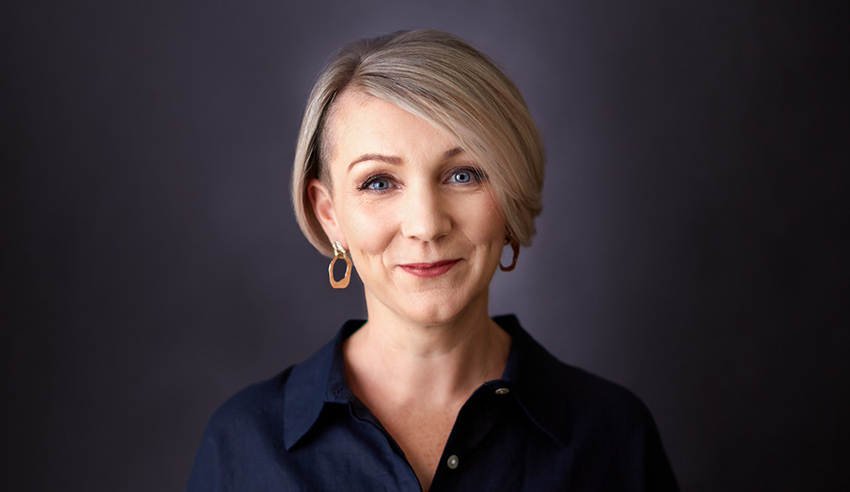 In March of last year, Twine Business & Law director Cara Austen spoke on The Corporate Counsel Show about the myriad prudent responses in-house teams could be making to the onset of COVID-19. Among those suggested responses were the need for meaningful collaboration, collegiality and wellness management through technology, and elevating the team's capacity for problem-solving.
You're out of free articles for this month
To continue reading the rest of this article, please log in.
Create free account to get unlimited news articles and more!
Speaking once again to Lawyers Weekly, Ms Austen said that the "most amazing, positive thing" to emerge from the age of coronavirus has been the rapid shifts in mindset for in-house lawyers.
"At the moment, people are open to doing things in new ways and examining what teams should be doing. Change fatigue will (and probably has) set in, but law departments need to grab this opportunity to ensure that helpful changes made over this period are not lost," she stressed.
"Also, now that we have time to catch our collective breath, it's probably time to send out the clean-up crew to examine what practices developed in response to the pandemic that may need to be tweaked to ensure compliance or reduce risk."
As the vaccine roll-out commences in Australia, and a post-pandemic marketplace comes into view, it will be incumbent upon corporate counsel to continue doing what has worked over the past year – but, Ms Austen advised, "doing more and doing it better".
"I know that this seems to be the constant catch-cry of senior management to GCs/CLOs (since the beginning of time), but teams have been pushed in so many new directions thanks to the pandemic. They have been asked to work in different ways and it's been a great time to identify talent within your team," she said.
"For example, who in your team has demonstrated flexibility and resilience? How can you now tap into those strengths for the benefit of your organisation? These are your changemakers and you can keep them energised and engaged by ensuring that a sustainable volume of challenges is sent their way.
"Moreover, who in your team has been able to keep the ship steady and ensure the BAU and the heavy lifting still gets done? How can you better use their skills?"
VIEW ALL
Responding to ongoing change
When asked what she expects will continue to change in a rapid fashion, Ms Austen pointed to three key areas: execution of e-documents, remote working, and innovation.
With regard to the first, she said that GCs/CLOs "need to be in this conversation".
"I consult to large organisations, and I know that many individuals in organisations just had to 'make it happen'. So, there's all sorts of weird and wonderful practices out there. I have a couple of clients who think e-signing means printing the document, wet signing it and then uploading it," she said.
"If your internal clients are already using e-signing, that's great, part of the battle is already won – but you need to make sure you get a good understanding of 'why' they've adopted it so that you can make the argument for further rollout and also get involved so that's being done correctly. If your internal clients aren't using it, find out why and find out what their whole of process pain points are. E-signing is an incredibly effective way of simplifying business practices and increasing efficiency."
On the second, workforce expectations have changed, and in-demand lawyers will be able to negotiate (demand) remote working arrangements.
"What will remote working look like? Well, due to travel restrictions remote working usually looks like someone sitting in their home office of their new country home. But I'm going to predict that in five years' time, once the borders reopen and people start feeling confident about international travel again, we will have a highly dispersed workforce," she mused.
"I can imagine GCs/CLOs getting requests for lawyers to live for three or six months overseas, or to continue working while their partner goes to an overseas posting. Yes, this is nothing new, but the scale on which we will see this occur will be much increased."
The flip side, Ms Austen added, is that corporate counsel will have access to a broader range of legal talent.
"You do now, but the mindset shift to the possibilities and benefits of remote work will mean that smart GCs/CLOs will see the opportunity here," she said.
On the third point, Ms Austen said that "innovative GCs/CLOs who have demonstrated their ability to get their team and the company through 2021 will have some credits in their kudos bank that they should be able to use to get senior management buy in for new projects".
"If there's something that you've been itching to do, that isn't going to break the bank, now may be the time to start talking about it with your CEO and board," she noted.
Lessons to move forward
In every corporate, Ms Austen said, there are pockets of internal clients who respond quickly and decisively in a rapidly changing environment.
During the pandemic, she detailed, teams have been given a historically high level of flexibility in terms of how they "get the job done".
"I have no doubt that the physical distance has created some distance in relationships between law departments and their internal clients as the coincidental coffees and lunches have gone by the wayside," she outlined.
"The lack of these opportunities for the law department to do an informal pulse check will have had some unfortunate consequences, and it's possible that non-law colleagues may be feeling like they need to take action without advice, whereas prior to the pandemic they would have dropped by a lawyer's desk or picked up the phone for a quick chat."
GCs/CLOs, Ms Austen submitted, need to "remain alive to the level of connectedness" between the law department and the rest of the business.
"By maintaining, reinstating or creating high levels of connectedness, law departments will be in the front line to offer support to non-law colleagues who are, out of necessity, making decisions on the fly," she said.
Following on from this, and in order to effectively stay on top of all regulatory, financial, social and political developments whilst simultaneously making ethical, compliant decisions for the organisation and in collaboration with the board and broader organisation, she said that GCs/CLOs must "prioritise, prioritise, prioritise".
"I don't think a single person can be on top of everything. GC/CLO priorities must be agreed at the very apex of corporate leadership. Then the GC/CLO needs to undertake regular scans of the business environment and highlight issues which may result in a change to those priorities," she explained.
"That being said, the GC/CLO does need to ensure that they are adequately funded/resourced to ensure that the identified priorities are addressed to the extent the board/leadership has agreed. And often the GC/CLO is tasked with meeting the priorities economically. However, it's wise to remember GCs/CLOS aren't miracle workers able to conjure legal protection out of sweat, tears and Google. The company has to be invested, and has to invest, in the law department."
Reflections
The past year, Ms Austen recalled, has been an "epic year".
"I have gathered my team for a 2020 debrief and also a 2021 and beyond strategic planning session. It really is time to hit reset, and look honestly at what we know now that our team will need to be successful," she concluded.
"When I do this exercise with my team, we put it all on the table. All of the ideas, from getting rid of parts of our operation entirely through to bulking them up significantly. It's the same for law departments, be open to all of the ideas, even ones that involve job losses or significant changes."
Ms Austen also spoke with Lawyers Weekly in June 2019 about why she left in-house life to launch her own boutique law firm, after a 12-year stint, including five as a general counsel.