Goodbye job applications, hello dream career
Seize control of your career and design the future you deserve with
Tackling perfectionism post-pandemic
The past year will have exacerbated the perfectionist tendencies of many lawyers across the country, but as the new normal approaches, rethinking how you approach such traits will be critical.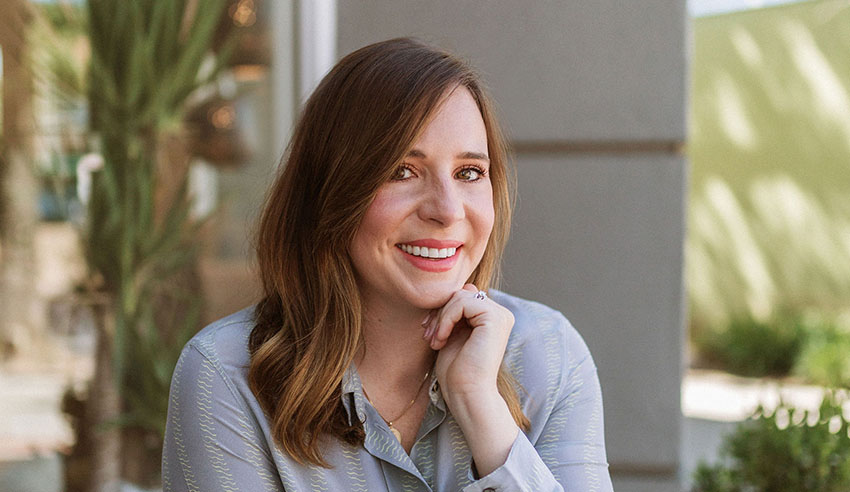 In September 2020, Megaport senior legal counsel Melissa Scott spoke on The Corporate Counsel Show about how perfectionism can be a debilitating trait that has flow-on consequences not only for one's personal life, but one's professional capacity to serve one's clients. In that episode, she detailed her own journey with perfectionism and made suggestions for staving off perfectionist tendencies.
You're out of free articles for this month
To continue reading the rest of this article, please log in.
Create free account to get unlimited news articles and more!
As the world continues to be in a state of uncertainty, Ms Scott said in a return conversation with Lawyers Weekly, "the need for practicing 'good enough-ism' remains".
"Now more than ever, done is better than not done at all. I find that pulling back from the big picture of a new project or new task and instead focusing on taking the next logical step in the process really takes the pressure off," she said.
"Where perfectionism can lead to a kind of paralysis, for fear of making a mistake, the key is to remind yourself that your worth is not on the line and the outcome will most likely be improved when you are not feeling the weight of the world on your shoulders."
This type of work on one's self, Ms Scott continued, is an ongoing challenge.
"The process of rewriting patterns and habits that have been set in the brain for years or decades can be done, and it takes time," she mused.
"Stick with it, and you really can experience more control of your thoughts and perfectionist tendencies."
Lawyers and the age of coronavirus
VIEW ALL
Charlotte Smith (pictured), a former lawyer who now runs a coaching business in San Francisco for private practice and in-house lawyers, as well as legal operators and innovators, said that the current economic climate has exacerbated perfectionism for legal professionals across the board.
"Lawyers have experienced fears around job security, retaining client, many lawyers on the flip side of that have also experienced overwork. In high stress situations, our perfectionism can go into overdrive," she explained.
"We may find ourselves thinking: 'My work must be perfect, if I make a mistake maybe I'll get fired', or 'I am juggling so much right now – but I can't afford for my work to be sloppy, if I make errors I might get fired, or worse sued'.
"Perfectionism for many lawyers is like a toxic best friend. It's a comfort blanket. It keeps us 'safe'.
"Perhaps perfectionism got us into law school. It helped us to land that prestigious job. Lawyers are detail oriented. Precision and accuracy are among the attributes which make a good lawyer. The pursuit of excellence fuels many of us in our legal careers. The ability to produce 'perfect work' can be worn like a badge of honour."  
This is why, Ms Smith surmised, perfectionism can be difficult to release or detach from.
"Our identities get tied up in it. We see it as necessary for us to perform well. Yet there is a dark side to perfectionism. It can paralyse us. We may find it hard to make decisions when we are experiencing perfectionism. Demanding perfection from your team – this could hamper your ability as a leader," she said.
Lawyers who are able to get a better handle on their perfectionism, Ms Smith detailed, will be more self-assured.
"They have more balance in their lives, and are less likely to be on the path to burnout. Lawyers who have a handle on perfectionism, may be able to hone their business acumen, which is so crucial in this fast-paced world," she submitted.
"Letting go of perfectionism, means you can tune into your creativity and develop innovative ideas and solutions to client problems/growing and developing your law practice, etc."
Practical steps forward
When asked what will work and not work when it comes to navigating one's perfectionist traits as a lawyer in a post-pandemic marketplace, Ms Smith referenced the need for businesses to have pivoted and adapted to change in the past year.
"Some of the most successful and thriving businesses had to adapt fast, when the worldwide lockdowns happened. When we strive for perfection, we may get caught in a space of paralysis by analysis. We don't take action, through fear of not getting it right," she said.
What lawyers can do, she advised, is work to develop their navigation system or compass when it comes to perfectionism.
"Learning to understand when it is important to be agile and make fast decisions is crucial. Understanding where 'perfection' is required, and where perfection is stifling progress," she suggested.
"Take for example drafting a contract. This requires accuracy. There are other instances where spending hours producing a long legal memo is no substitute, for agile, commercial minded advice.
"As a lawyer, start by getting conscious. What standards are you placing on yourself? To be the perfect lawyer, perfect parent, perfect partner…the list goes on.
"Is having these standards and ideals placing you on the path to burnout? How can you exercise self-compassion? When is it appropriate to say to yourself, 'I am doing the best I can with the time and bandwidth available?' When we exercise self-love and self-compassion, this translates to being more compassionate and inspiring leaders."
Moreover, Ms Smith added, so many lawyers who are parents or have caring responsibilities will be struggling to make time for themselves and their own health needs at this juncture.
"The trouble is, when we are consistently putting ourselves at the back of the list, and pushing our boundaries, not making time for ourselves, it is so easy to burnout. It takes practice and discipline to build the habit of making time and space for prioritizing our wellness, which sounds counterintuitive," she said.
"We wrestle with so many mindset blocks: 'I will let my team down, if I don't finish this piece of work', or 'I am selfish if I prioritise [yoga/exercise/sleep] instead of [working more/spending time with the kids, etc]'. The reality is: if you can't look after yourself and treat yourself with compassion, how can you model this for anyone else? How can you produce great work and have sustained career longevity, when you are on the path to burnout?
"Errors occur, mistakes happen when we are tired and burnout. Sustained career performance means making time for your mental health, nourishing your body, moving, and getting good sleep."