Goodbye job applications, hello dream career
Seize control of your career and design the future you deserve with
Budgets failing rising workloads
Despite legal teams seeing heightened workloads, firms are resisting increasing their budgets, according to new research.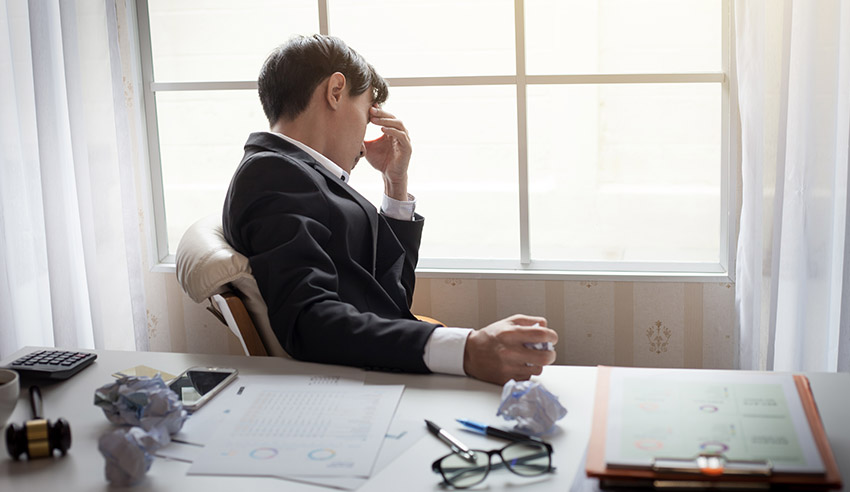 EY Law, in partnership with Harvard Law School, has launched the findings from its global survey of over 2,000 respondents that looked to gauge how law departments are responding to both challenges and priorities for the 2021 calendar year.
You're out of free articles for this month
To continue reading the rest of this article, please log in.
Create free account to get unlimited news articles and more!
A key finding from the results was that despite respondents expecting workloads to increase by 25 per cent over the next three years, 75 per cent do not expect budgets to keep the pace. 
"The economic challenges of the past year have added to mounting pressures on budgets – and there has been a steep rise in the cost savings that General Counsel are looking to target," the report flagged, noting that 88 per cent of general counsel surveyed are planning to reduce the overall cost of their legal functions over the next three years, driven mainly by pressure from the chief executive and board.
"The average cost saving being targeted among large organizations – those with more than US$20 billion in annual revenue – is 18 per cent. This represents a significant increase from the 2019 EY Reimagining the Legal Function Report, which showed large companies targeting savings of 11 per cent," the report found.
In addition to the cost-cuttings, respondents identified challenges relating to anxieties surrounding revenue growth.
In a similar vein, respondents cited difficulties in securing C-suite support for investment in data and technology. Despite 59 per cent of general counsel believing a greater use of technology would go a long way in reducing costs many lack the buy-in from these execs.
"Only 50 per cent of law departments have increased the use of technology over the past 12 months, and only 30 per cent of in-house counsel say they have the technology required to do their job," the report found.
"More than eight in 10 (83 per cent) say they lack the skills needed to automate processes, while 41 per cent report they lack the data and/or expertise to develop a case for investment into legal technology.
VIEW ALL
"A lack of investment in technology is also impacting revenue growth. Almost all respondents (99 per cent) say they do not have all the data and technology needed to optimize their contracting function. In addition, 97 per cent say they face challenges securing budgets for investment in technology, with C-suite buy-in cited as the biggest contributory factor."
Commenting on the findings, EY global vice chair – tax Kate Barton said: "Legal departments face a hugely challenging and uncertain operating environment as businesses remain hyper-focused on revenue growth, with the faster pace of digital and regulatory change all adding to overall fiscal pressures".
"All the while, workloads are growing exponentially, and budgets continue to face increased scrutiny," she said.
"If legal departments are to remain effective in our increasingly global, complex and interconnected regulatory environment, they must act fast to transform their legal operations and invest in the right technology. Only then will they be able to keep pace with a fast-growing list of regulatory, cyber and operational risks confronting organisations today."
Australian perspective
The findings from the global report come after Scott Smalley, legal business partner – services and strategy, sustainability, external affairs and legal (SEAL) at Telstra, spoke to Lawyers Weekly about the need for in-house lawyers to expand their tech toolbelt.
"The trend I see at the moment is that legal teams have increasing workloads but decreasing funding. So although there is some concern that automation will drive job losses, in the shorter term I think it's the opposite – it helps lawyers demonstrate their value to their business by delivering outcomes that they're not resourced to do at the moment," Mr Smalley explained.
"In the longer term, as legal tech becomes capable of doing more complicated tasks, it will push lawyers to become more focussed on the higher value skills that they bring to the company, of which there are many, like strategic advice and predicting trends, interpreting the law, advising on complicated trade-offs and risk decisions, stakeholder management, bringing a trusted and independent voice to a decision, being a moral compass, and even simply being able to break down a problem logically and clearly express the issues.
"I think the greatest compliment a lawyer can get is not 'I think you drafted that well', but rather 'I make better decisions when you're around'.
When asked how in-house counsel can expand their way of thinking in order to manage the changes brought on by the utilisation of such tech, Mr Smalley said: "Technology is just a tool, so I think lawyers need to develop new project management skills for being clear eyed, and data driven, about what problems we're trying to solve with the new tools. That is, be led by the outcome you want, not the tool you want.
"As an extension of that, the human impact of technology is up to us and how we deploy it. We must be conscious about the choices we make around the tone of the tools we create, the options that are given to people, the pathways that we force people to go through, and the assumptions we make about the audience of our tools (e.g. what they want, what background they have, and what options they have to participate, or not).
"Data is our new currency, so I think legal teams will be expected to become more accountable for reporting, and achieving, new kinds of metrics.
"More than ever, lawyers must always be conscious of what work they're choosing to do. The inner voice should always be asking 'should I be doing this work, or is it better handled in another way?'"
Private practice
Mr Smalley's comments echo the sentiment of Penelope Barr, Allens' head of legal product lab, who, speaking from the perspective of the private practice side, noted that lawyers need to be firm in the take-up of technological products and solutions.
"2020 was a watershed moment for law firms with regard to digital disruption and the adoption of technology tools. Lawyers, like the rest of the world, have been participating in a global experiment which has driven an unprecedented scope and pace of change," Ms Barr said.
"For innovators and those involved in change, longstanding barriers to adoption, usage of everyday technology and specialist legaltech tools dissipated with the wholesale move to working remotely. This significant cultural and behavioural change is paving the way for a more open conversation about technology as an enabler for outcome-driven work.
"Technology is crucial to the ongoing focus on where one works being less important than how one delivers what's required of them. These changes have also enabled the reshaping or automation of repetitive tasks or low-level processes."