Goodbye job applications, hello dream career
Seize control of your career and design the future you deserve with
Opportunities abound to work in-house for a start-up
A combination of professional and environmental factors means that there are more pathways for lawyers to work as legal counsel for Australian start-ups, says one GC.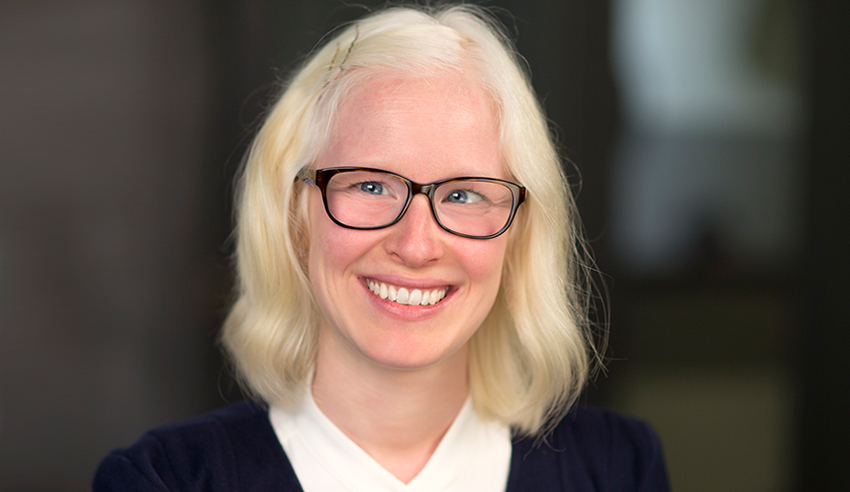 Speaking recently on The Corporate Counsel Show, JobAdder general counsel Simone Vrabac (pictured) said that what she loves most about working as a GC for a start-up business is the volume of autonomy one has, together with the ability to develop the legal function by design.
You're out of free articles for this month
To continue reading the rest of this article, please log in.
Create free account to get unlimited news articles and more!
"Really getting in there and seeing how the business works and then developing a legal solution that works for that business. For me, that gets me up in the morning. I really enjoy that aspect of my role," she reflected.
"I think the other thing I really like is being part of the strategic decision making, because the business [I work for] is still so lean, you are actually a voice at the table, often on questions even beyond legal. You get to have an input into things, like how the business will grow and where, which is awesome."
"I think at this stage and phase in the business' growth, I have the ability to get a really deep understanding of the whole business. So, it's not just a particular function of the business you support or particular legal issues you're looking at. You really get to understand the whole business and where it's headed," she continued.
"For me, that's super exciting."
Opportunities for legal counsel to work for tech start-ups haven't been around forever, Ms Vrabac mused.
"When I first landed a job with eBay in 2012, there were pretty limited options by way of companies to go to in Australia. Now, there's two things happening in parallel," she outlined.
"We're seeing large international tech creating some sort of base or home in Australia for their APAC operations – so, the Googles, the LinkedIns and the Facebooks of the world have an Australian base. That's expanded or opened up more opportunity. Amazon's come since I was first in-house at eBay. And then in parallel, what we're seeing is more Australian green start-ups, with new ideas being generated. And so, those two things together are just creating more opportunities in that tech space for lawyers who are interested in developing there."
VIEW ALL
As a result of such interest in tech growth in Australia, more and more in-house legal roles are starting to emerge, Ms Vrabac said.
"I've observed – certainly from my time in-house, not just here but in other places as well – the ability for the business to interact with a law firm only works to a point. After this, they really do need that person that has that innate understanding of their business sitting with them, supporting them, growing with them," she argued.
"I certainly feel like these roles will be on the rise, in light of the expansion of the tech industry within Australia. And, coronavirus has actually enabled those opportunities."
Ms Vrabac explained that she left her role at Gumtree because her family decided to make the move to Brisbane for lifestyle reasons, and the role couldn't move with it. Following this, COVID-19 hit, and everyone started working from home.
"Martin Herbst moved on to JobAdder to become the CEO there, and he said, 'I don't know why you can't do this role remotely. We're all working remotely, anyway'. So, I feel like one thing that's definitely come out of COVID-19 is this opportunity for people in cities that aren't necessarily Sydney or Melbourne to start going for roles like this, and if you have the skills and experience, not being precluded just because of where you live, because it's certainly doable," she submitted.
"In a world without lockdown, I'm certainly trying to get to Sydney pretty frequently, but it's something that I don't think would have even been envisaged as a model pre-COVID. Now, companies are like, 'Yes, this can work, if you are the sort of person who can make it work. Show us how it can work and we can then trust you and make it work'.
"I think that's a real positive out of COVID-19, and I think it does open the door to others outside of Sydney or Melbourne to take a role like this."
The transcript of this podcast episode was slightly edited for publishing purposes. To listen to the full conversation with Simone Vrabac, click below: