Goodbye job applications, hello dream career
Seize control of your career and design the future you deserve with
Venture capital from a GC's point of view
Learning about your organisation's market is key in being a successful in-house counsel, one venture capital GC professes.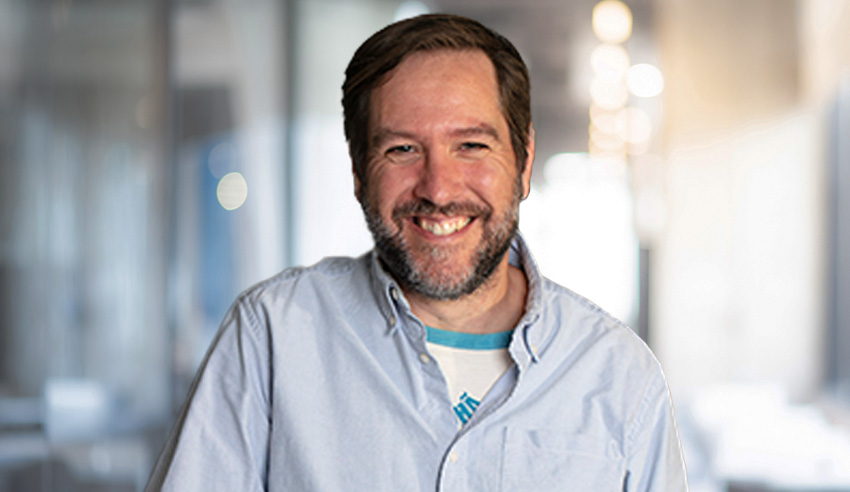 Nick Brown is the general counsel at venture capital firm AirTree – and previously worked as an M&A lawyer for 15 years. Speaking recently on the Corporate Counsel Show, Mr Brown shared his insights on the venture capital market and reflected on the challenges he's experienced being the first in-house counsel.
You're out of free articles for this month
To continue reading the rest of this article, please log in.
Create free account to get unlimited news articles and more!
Mr Brown is the firm's first general counsel and said that "the venture capital space in Australia is growing pretty rapidly" and had experienced little impact from the pandemic.
"The amount of money that's being raised by Australian venture capital funds has increased a lot over the last two to three years. And a lot of that's just because venture capital offers a good return and with interest rates very low, capital needs a return, and so there's been a big influx of money into it," he said.
"Venture capital is probably quite insulated against economic turbulence because there is always a need for super funds and high net worth individuals to put their capital to use. And so, venture capital is a really good way of doing that."
Some key growth industries to look out for in the future are education and health tech, as well as future of work software as we move into a post-pandemic world, according to Mr Brown, who added that the key strategies for AirTree remain the same.
"The key strategy for AirTree is probably the same as it's always been, which is to identify the best Australian companies and the best Australian founder teams and fund them at an early stage. And my role in that is pretty clear in that I'm there to make sure that the initial investment deal goes smoothly," he said.
"I always say the average VC investment lasts about as long as the average marriage. So, I'm there to make sure the prenup is all good and everyone's getting into bed together knowing exactly how the relationship is going to work and everyone's properly protected. And then when that marriage comes to an end, to make sure the exit process goes smoothly."
As the VC market continues to grow in Australia and the US, Mr Brown has come across a number of challenges as a general counsel in this space.
VIEW ALL
"I have to help play a role in ensuring that we are meeting all their expectations, both from a legal perspective and a commercial perspective. So, that brings its own challenge. And the VC industry more generally as well, the global VC industry is exploding," he explained.
"We have to, as an organisation, make sure we maintain our competitive advantage in Australia so that we can demonstrate to founders that if they are looking for money that we are a good person to take money from, and we can really add value to them above and beyond the investment funds that we put into them."
Additionally, Mr Brown said he wears many hats within the firm: legal professional, business advisor, investment committee leader, and governance expert, to name a few.
"I started my first ever investment committee meeting, and I think I understood about 20 per cent of what people were saying. I've had to increase that number enormously, but I'm still not at 100 per cent, but I'm getting up to speed, certainly," he added.
"I think as with everything, you just have to take it one bite at a time. You have to recognise that you can't do everything all of the time, and so prioritising what is most important becomes essential.
"And there's an extent to which you have to win people's trust in order to become that trusted business advisor that I think every GC should be, ultimately. And that does take some time and some experience of how you work and making sure that you can gel with people's personal styles and work styles as well," Mr Brown added.
Whilst roles like this can certainly be overwhelming, Mr Brown said that his communication skills have been instrumental in succeeding in it – as well as a genuine interest in AirTree's work.
"The ability to take that knowledge of the law that is a baseline prerequisite, but apply it in simple, easy to understand ways, I think is the most important skill in my role.
"Some experience of the start-up world is ideal, and whether that be on the legal side or whether that be in a more operator-based role, some knowledge of the challenges that start-ups face on a regular basis is quite a useful thing. And an interest in technology is helpful," he said.
"But for me, it's knowing that I'm playing a role in developing the next generation of great Australian companies. We've got some amazing world-leading Australian tech companies, people, like Canva and like Atlassian who just started out from nothing and are now genuine global leaders. And the idea that we're helping fund the next generation of those sorts of companies is really satisfying."
The transcript of this podcast episode was slightly edited for publishing purposes. To listen to the full conversation with Nick Brown, click below: