Goodbye job applications, hello dream career
Seize control of your career and design the future you deserve with
Life as legal counsel for RSPCA NSW
While working to protect animals from cruelty can occasionally be "disturbing" it is also an extremely rewarding path to take, according to this general counsel.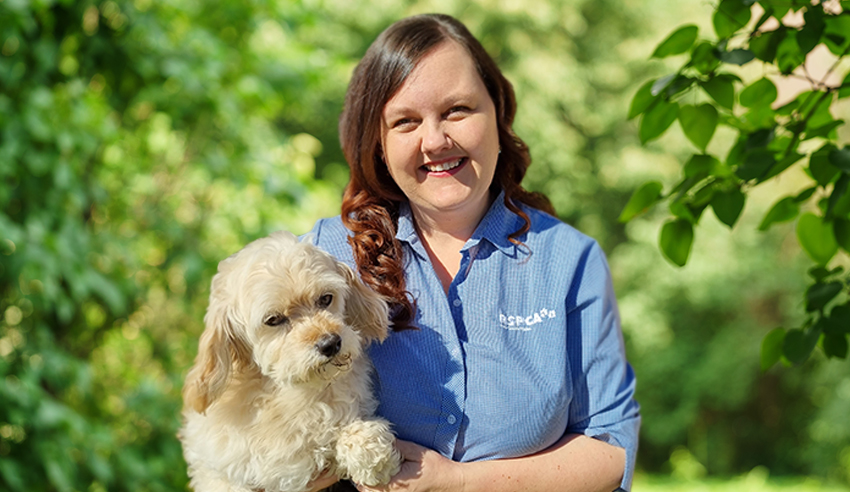 Kathryn Jurd is the general counsel for RSPCA NSW and previously spent 10 years working as a prosecutor at the NSW ODPP. She spoke recently on the Corporate Counsel Show on what life is like defending animals from cruelty – and how it's changed in recent years.
You're out of free articles for this month
To continue reading the rest of this article, please log in.
Create free account to get unlimited news articles and more!
The RSPCA turns over approximately 100 matters per year between two lawyers in the NSW Local Court, which is a big part of Ms Jurd's role – as well as looking at corporate governance working with a board of directors, working with corporate services, HR, and IT teams and exploring areas of regulatory compliance for fundraising matters.
"It is one of those things where the other things that come under your remit somehow grow the longer you're in the job, but it's really diverse and it's really engaging," Ms Jurd said.
"And whilst I didn't come into the job from an animal rights kind of perspective, I have a real personal and quite obvious professional opposition to animal cruelty, so it makes it easy work to do."
Whilst a role like this one can be extremely busy, Ms Jurd said it is an important one, particularly as the RSPCA is currently informing the government on the current amendments to the Prevention of Cruelty to Animals Act.
"It really has the potential to set the future tone for animal welfare law in New South Wales. So, it's really vital point in time for animal cruelty laws in New South Wales. And so, there's a good part of the work that involves triaging what's about to explode and what might not explode until tomorrow," Ms Jurd said.
"The RSPCA gets about 15,000 animal cruelty complaints a year via a dedicated hotline, and there are 36 inspectors on the road. So, that means that there's quite a large number of complaints per inspector, and then there's a high potential for the complaint to turn into a prosecution for the two lawyers.
"We spend a fair bit of time triaging complaints, well, the inspectorate spends time triaging complaints, an inspector will attend a job, and they have powers pursuant to Part 2 of the Prevention of Cruelty to Animals Act 1979," she added.
VIEW ALL
Updates to the Act are urgently needed, according to Ms Jurd; the "big one" being sentience.
"Sentience is effectively the capacity of an animal to experience pain or distress. At the moment, the definition of animals is very oddly constructed. It only protects crustaceans, for example, when they're being prepared for sale in a restaurant or shop or retail outlet," she explained.
"You can imagine a crustacean is capable of experiencing pain or suffering wherever the suffering is inflicted. That it is confined to a retail outlet is an oddity, frankly, and this is a historical piece of legislation that had some kind of tweaks and changes made to it over time. Really a wholesale reflection of the workings of the act is necessary at the moment, and that's what we're doing.
"But I think protecting all animals that are capable of experiencing pain. Protecting sentience, so-called enshrining sentience, is a project that's been started elsewhere, but it's happened in the ACT already, and really anyone who's properly considered this area of law, I think, would think the same," Ms Jurd added.
Compared to working at the ODPP, Ms Jurd admitted that working in animal cruelty can be particularly hard, with "quite disturbing" matters on occasion.
"Purposeful and really sometimes gratuitous cruelty inflicted upon animals is really quite distressing, and not only do I obviously recognise that myself, the court finds it distressing. People on the street find it distressing.
"It's the sort of thing that explodes on social media and which is not necessarily for prosecution, at least, a good thing in that it is evidence of how people feel about these offences. And yet, the other end of the practice is what I call the very sad, large end of neglect, and particularly in relation to animal hoarders, I find them a very difficult population of defendants to deal with. It's very hard to know sometimes where your prosecutorial discretion should lead, and sometimes that is to not prosecute," she said.
"And I'm really grateful that at the RSPCA, often I have the capacity to divert such defendants to other branches of the RSPCA. We have the community program's homeless team, or a domestic violence team, or an elderly and aged care team, a programmer who can take those people on and help them be good owners for the pets that they truly love."
However, Ms Jurd added that over the course of the last five years, and the pandemic, community perceptions on the treatment of animals had changed for the better.
"There's been a lot of thinking in this area, in the animal cruelty space, in various husbandry aspects of the law. The things that you're permitted to do to an animal when you're committed to do them, what you must do to, for example, provide necessary veterinary treatment for an animal that's in your care, I think people's understanding of that has changed over time.
"And there's been a lot of discussion in the media of the extent to which COVID has impacted on adoptions and shelter surrender rates and things like that. It's a really interesting time to be in animal welfare really. And the RSPCA has kind of tried to move with the times in terms of attempting contactless adoptions and doing things via an online mechanism," she said.
"Up to July of last year, RSPCA New South Wales adopted 2,598 animals into people's homes; they're pets. And so, I think that's a really important function that we've played throughout this pandemic."
The transcript of this podcast episode was slightly edited for publishing purposes. To listen to the full conversation with Kathryn Jurd, click below: