Goodbye job applications, hello dream career
Seize control of your career and design the future you deserve with
How in-house lawyers can help bridge cultural divides
Understanding other cultures can be key when negotiating various deals, according to this award-winning in-house lawyer.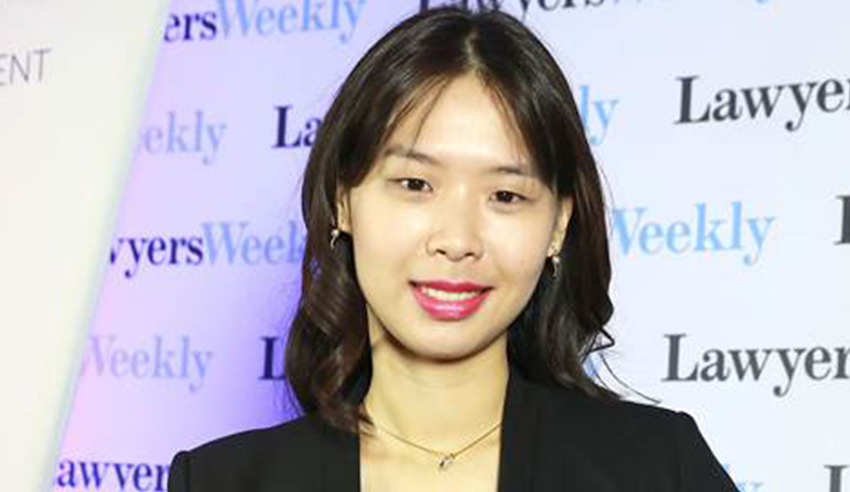 Haylen Pong is a three-time winner of in-house categories in the Lawyers Weekly 30 Under 30 Awards and an assistant general counsel at Diligent. Speaking recently on the Corporate Counsel Show, Ms Pong unpacked how in-house lawyers can bridge cultural issues within business negotiations and display cultural sensitivity in an increasingly globalised world.
You're out of free articles for this month
To continue reading the rest of this article, please log in.
Create free account to get unlimited news articles and more!
Ms Pong started her career at Salmat and said that her role exposed her to a variety of different cultures.  
"It started my ability to recognise differences in how people communicate and how language barriers can, I guess, be a huge part of a legal conversation," she said.
"Being able to bridge that cultural gap is something I find personally rewarding. When I am speaking with friends of different backgrounds, I'm very interested in how their cultures and values permeate through their day-to-day life and being able to share that just adds an extra dimension and colour, which I just love. We're all different. It's great."
Ms Pong added that this is of the utmost importance, especially as COVID-19 has changed the way the world communicates.
"We have less of the face-to-face and more Zoom, and that diminishes the level of intimacy and familiarity or rapport that you could build between two parties. One thing that I would say is if you've travelled to another country to have negotiations face-to-face, you are confronted with, very immediately, the change of pace, the change in communication style," she explained.
"You are picking up on things just by travelling to a new country that you are not able to pick up on if you stay in Sydney on Zoom just looking at somebody's face because you can't see how people interact, and it makes it more difficult for you to pick up new information and new data points.
"And so, I think in this era of cultural sensitivity and #stopAsianhate, it's become more important to really listen, to spend that time listening, and to ask questions and not come to conclusions on things."
VIEW ALL
Communication and listening skills are paramount in all types of negotiations, Ms Pong continued.
"In a negotiation sometimes, and I'm very guilty of this, I'm thinking about how to get this closed as soon as possible, and I'm coming at it from an efficiency standpoint, and it's not that efficiency is not important but if you're only thinking about efficiency, it ends up being counterproductive because you're not understanding the messages that other people are giving to you, thereby extending the whole process," she said.
"You've actually completely demolished what you wanted to originally achieve. It's become more and more important for us to listen and for us to be willing to hear things, even if they are things we don't want to hear.
"I think that lawyers have been talking about having great communication skills as a prerequisite to being a lawyer for a very long time, but I think, more importantly, it's the willingness to learn new things every day and to continually hone that communication skill," Ms Pong added.
Whilst there needs to be a continual evolution of their communication skills, in-house lawyers should also take the time to immerse themselves in history and culture, so they're better prepared for the negotiating table.
"There is no doubt in my mind that an in-house lawyer's work is continually expanding, but I think that it is really important to expend that time and effort in understanding who the other party really is. And that can't just be on paper, that can't just be the presentation of red lines backwards and forwards," Ms Pong added.
"There does need to be cultural understanding; there does need to be the ability to listen. And I think that lawyers are in a very prime position to act as a bridge between two sets of cross-border parties because you can bring that dynamic to the table to explain to your stakeholders why the other party may be behaving a certain way.
"And that is spreading a level of cooperation between more and more people. And so suddenly, lawyers are a bridge because they've brought two parties together in more than through dollars, but also through cultural understanding."
Cultural understanding should be part of an in-house lawyer's skill set now, Ms Pong said.
"I think it's really important that we really get to know who our other counterparts are and what risks they face. We've been talking a lot about culture, but there's a legal piece behind that as well, which is what laws are applicable to your customer?
"There's a two-way exchange. We're not just trying to get money; we're not just trying to get customers. It's also about what you can provide to other people as well."
There are a number of proactive ways to stay on top of cultural differences, including having open and honest discussions and exposing yourself to different cultures day-to-day.
"I think one proactive way of having more exposure and having a better understanding of different cultures is just talking to your colleagues. If you have colleagues overseas, make it a point to have a chat with them, check in.
"One proactive strategy I would recommend is just having more conversations with people of a different background. Make it a point to reach out to different groups of people, just to educate yourself on how different other people's lives can be," Ms Pong concluded.
"It's a small way, and it doesn't take a lot of time. And it's something that you can do on your days off as part of your social circles. It's not a huge investment of time, but it can produce a lot of good results."
The transcript of this podcast episode was slightly edited for publishing purposes. To listen to the full conversation with Haylen Pong, click below: