Goodbye job applications, hello dream career
Seize control of your career and design the future you deserve with
'Business transformation is happening today'
Law firms need to focus both on long-term relevance and having a more scalable delivery service, according to this lawyer and business owner.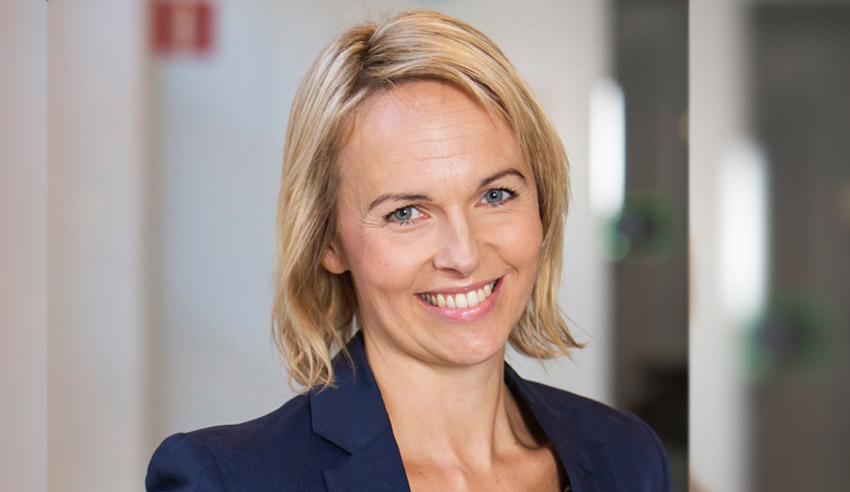 Victoria Swedjemark is the founder of Glowmind, a consultancy in advisory business based in Stockholm, a partner at Venturis Consulting Group, and a former corporate lawyer.
You're out of free articles for this month
To continue reading the rest of this article, please log in.
Create free account to get unlimited news articles and more!
Speaking recently on the Corporate Counsel show, Ms Swedjemark explained how law firms can ensure scaling is at the top of their priority list – and why it's important moving forward.
She said that there are six key pillars to enable law firms to put scaling at the forefront of their strategy: finding talent, scaling your team, embedding legal and compliance practices into the business, transferring knowledge to different departments, optimising workflows, and automating processes.
Although Ms Swedjemark practices in Europe, she said that the scaling process is fairly new across the globe.
"Most legal departments are in the beginning of this journey. And I can't say which geographies are ahead, even though I see, for example, the legal operations movement, that's way ahead in the US, for example, and in Australia as well, compared to Europe. And of course, legal operations to have people able to work for this, that, of course, is an enabler," she said.
"So, I think that is something that we would see more in Europe, more and more legal operations people able to do this work. Definitely. But I think the main challenge is that everyone is so busy. So, it's that dilemma that you realise that you need to do something, but at the same time, you are so crazy busy, so you don't know where to start."
In terms of implementing some of the pillars that Ms Swedjemark recommended, she said it's a long-term journey rather than a quick fix.
"This is not the quick fix. It's more about embarking on this journey. It starts somewhere; set some targets on where you want to go, and then realise that you need to build some new capabilities. And a lot of this is about people, process, technology that we're always talking about. Like what type of people do you need? Do you need people with new skills, for example, or do you need people that can actually spend time on this? I think that's a good way to start.
VIEW ALL
"And then technology and process, I think there's really about also integrating with the business more because business transformation is happening today. Being part of transforming the business, you're seeing how the things that I am describing can happen," she said.
"It's really about keep building new types of skills, keep building new types of mindsets in the legal team on continuous improvement, on innovation, on the user-centricity perhaps also, because if we're going to build business enablement, you [have] to understand how you can get people to use it and so forth. So, it's really about seeing that this is a journey, and also pinpointing how you need to equip yourself for that."
For law firms to best prepare for these challenges, it's important for their employees to truly immerse themselves in the business, Ms Swedjemark added.
"It's really critical now to be open-minded and to stand the horizon, and also to be part of the business. Because the business is talking about how to build a better company for the future. And if you're part of that, you are more able to see that as well," she said.
"And I think the challenge there perhaps is that little teams don't always have the time, just basically with the work that's on their plate that they don't always have the time to zoom out and look at things more long term and more perhaps strategically and trying to build something for the future."
If law firms don't start to focus on scaling, there are a number of risks to be aware of, according to Ms Swedjemark.
"What will happen then, I think, definitely, is that the business will not wait for legal to get their arms around this and fix this; they will do this themselves. So, you will see a lot of transformation in the legal space in sales, and procurement, and HR, and those types of other parts of the company. They would feel that they have to do this work themselves. So that means if you're not part of that, you're missing the bus, right? Which is not great," she added.
"At the end of the day, I think for lawyers right now, it's really about relevance. Like what do you need to do today to make sure that you are relevant in five years' time, in 10 years' time? So, I think it's really about ensuring long-term relevance."
The transcript of this podcast episode was slightly edited for publishing purposes. To listen to the full conversation with Victoria Swedjemark, click below: